Apple details supply chain in annual responsibility report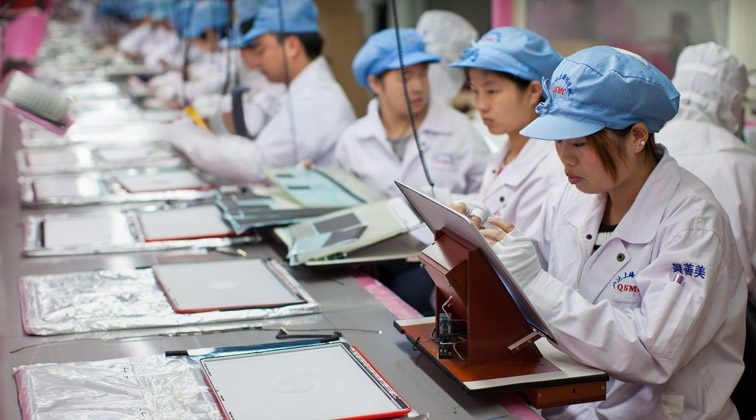 Apple's supply chain is one of the more closely guarded secrets in the tech world; even simply confirming you have the Cupertino company in your order book has been enough to see some companies lose contracts. However Apple itself has spilled the beans on the rolodex it flips through when it needs a new iPhone screen or iPad radio, detailing the firms [pdf link] which together account for 97-percent of procurement expenditures for materials, manufacturing and assembly of products worldwide.
The disclosure is part of Apple's annual Supplier Responsibility Program, with the company releasing today its progress report for 2011. Apparently supply chain 229 audits took place last year – 80-percent more than in 2010 – and 100 of which were first-time investigations. These also included new environmental checks, focused on specific Chinese suppliers, working alongside independent engineering experts to look into 14 facilities.
"We uncovered some violations" Apple says, "and worked with our suppliers to correct the issues." That environmental aspect is only going to get more intense in 2012, Apple claims.
Meanwhile, Apple found no underage workers, at its final assembly suppliers at least, and has apparently enrolled over 60,000 workers in business and entrepreneurship classes, lessons to improve computer skills, or to learn English. Common issues discovered among suppliers include not paying overtime or using salary penalties as disciplinary measures, some "accidental" hiring of underage labor where checks were insufficient, and various safety problems with equipment and training, which resulted in one facility being shut down until problems were addressed.
The full progress report can be read here [pdf link].
As for suppliers, some expected names are on the list, including Samsung, Sony, Panasonic and Quanta, though we can't spot TSMC, the independent chip foundry which at one point was tipped to be replacing Samsung as an Apple A6 supplier.
[via Chronic]