$3.6bn Samsung facility supplies Apple A5 chip and maybe A6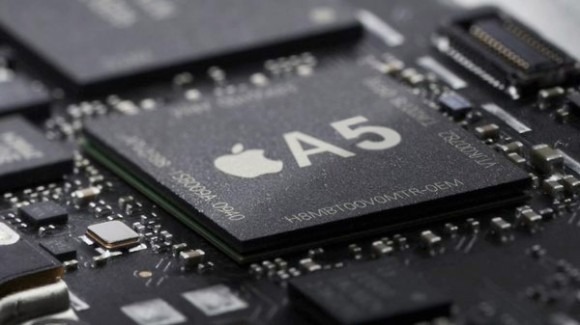 Apple has again turned to Samsung for production of its iPad 2 and iPhone 4S processor, with a 1.6m square foot production facility in Austin, Texas, responsible for churning out the dual-core Apple A5 chipset. The $3.6bn production line only reached full capacity this month, Reuters' sources claim, with the bulk of the output going to satisfy Apple's endless hunger for processors. The rest of the Samsung facility is at work producing NAND flash memory chips.
Neither Samsung nor Apple would comment on either the production facility nor the nature of their supplier relationship. However, this certainly isn't the first time the two have worked together on mobile processors; Samsung produces – and in fact co-designed – the Apple A4 single-core chip found in the first-gen iPad and the iPhone 4.
The new facility – and its freshly-recruited workforce of 1,100 – is responsible for 40,000 silicon wafers per month. Supply to Apple began earlier in the year, though it's only now that the line, covering around nine football pitches-worth of space, is working at its maximum rate.
Apple's reliance on Samsung's chip expertise is a lingering example of how the companies are inter-dependent, despite the best efforts of Apple to extricate itself. The two firms are midway through a lengthy legal campaign amid claims of patent and design trademark infringement, that has seen Samsung attempt to block sales of the very devices its chips power.
Earlier this year, Apple was rumored to have opened negotiations with alternative chip provider TSMC in the hope of reducing how many parts it sources from Samsung. However, TSMC's production naivety supposedly left Apple with no choice but to maintain relations with its Korean foe, not only for the A5 chip today but the Apple A6 chipset expected to power the iPad 3 and other devices in 2012.