This American Life Apple Episode Retracted As "Partially Fabricated"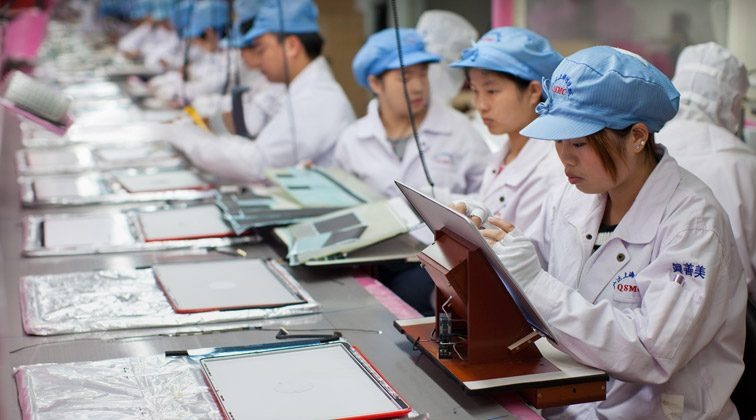 Public Radio International has retracted its controversial This American Life episode on Apple and Foxconn worker conditions, claiming that it discovered the content was "partially fabricated" by commentator Mike Daisey. The Mr.Daisey Goes to the Apple Factory episode – described by PRI as "one of our most popular" – documented Daisey's supposed journey to discover the manufacturing practices behind Apple's products, painting a picture of poor treatment at odds with the Cupertino company's own claims.
"This American Life has retracted this story because we learned that many of Mike Daisey's experiences in China were fabricated" PRI said today of the decision. "We produced an entire new episode about the retraction, featuring Marketplace reporter Rob Schmitz, who interviewed Mike's translator Cathy and discovered discrepancies between her account and Mike's, and New York Times reporter Charles Duhigg, who has reported extensively on Apple. Ira also re-interviewed Mike Daisey to learn why he misled us."
That new episode will air this coming Sunday. However, Daisey – who bills himself as an "actor, author, commentator, playwright, and general layabout" – has come out in defense of the PRI claims, arguing that his only regret is allowing the program to quote from his monologue, which he describes as "a theatrical piece." "What I do is not journalism" Daisey says, "the tools of the theater are not the same as the tools of journalism."
PRI's report was one of several damning critiques of Apple and manufacturers like Foxconn that surfaced earlier in the year, and led to greater attention to where consumer electronics – from all companies – were produced and under what conditions. The timing of the retraction – on the same day as the new iPad is released – is perhaps somewhat calculated, however.
Mike Daisey statement:
"I stand by my work. My show is a theatrical piece whose goal is to create a human connection between our gorgeous devices and the brutal circumstances from which they emerge. It uses a combination of fact, memoir, and dramatic license to tell its story, and I believe it does so with integrity. Certainly, the comprehensive investigations undertaken by The New York Times and a number of labor rights groups to document conditions in electronics manufacturing would seem to bear this out.

What I do is not journalism. The tools of the theater are not the same as the tools of journalism. For this reason, I regret that I allowed THIS AMERICAN LIFE to air an excerpt from my monologue. THIS AMERICAN LIFE is essentially a journalistic ­- not a theatrical ­- enterprise, and as such it operates under a different set of rules and expectations. But this is my only regret. I am proud that my work seems to have sparked a growing storm of attention and concern over the often appalling conditions under which many of the high-tech products we love so much are assembled in China."
[via Business Insider]