Fossil Meta Watch spun off to dedicated team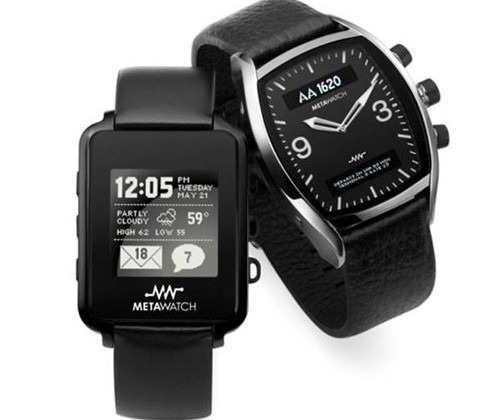 Fossil has washed its hands of the delayed Meta Watch project, selling the assets to the former leads of the Fossil Watch Technology Division, who will operate the smart-wristwatch project as a standalone company. Intended to bring updates from your smartphone – like SMS and email alerts, and details of missed calls – directly to your wrist, the Meta Watch is targeted at developers initially, in the hope that the platform can extend into mobile advertising and other segments.
New Meta Watch CEO Bill Geiser tells GigaOM that, while Fossil saw the potential for the project, it fell outside of the watch company's core expertise. That could have left it floundering, hence selling it off to its original creators (along with some investment from, among others, ex-Nokian Juha Pinomaa; some of the ongoing research will in fact be conducted in Espoo, Finland).
"It's good for Fossil, good for us and good for this category. But the connected watch business wasn't in scope of Fossil's core competency of lifestyle products. So this generated an opportunity for a focused team to take this on because when you throw radios in these products, it changes everything" Bill Geiser, CEO, Meta Watch
"We think of ourselves of the FedEx of notifications" Geiser says, talking of the importance of reliability with connected devices such as the Meta Watch. As we discovered with the Sony Ericsson LiveView late last year, patchy dependability is the kiss of death: if the watch doesn't consistently maintain its connection and alert you in a timely manner, you end up not wearing it.
The Meta Watch is expected to go on sale later this month, priced at $200. As for the future, the company plans to look into boosting the range of notification types supported, as well as looking at location-based advertising. They'll face competition from other smart watch start-ups, however, including the WIMM Wearable Platform we played with last month.