Fortnite for Android won't be exclusive to Galaxy Note 9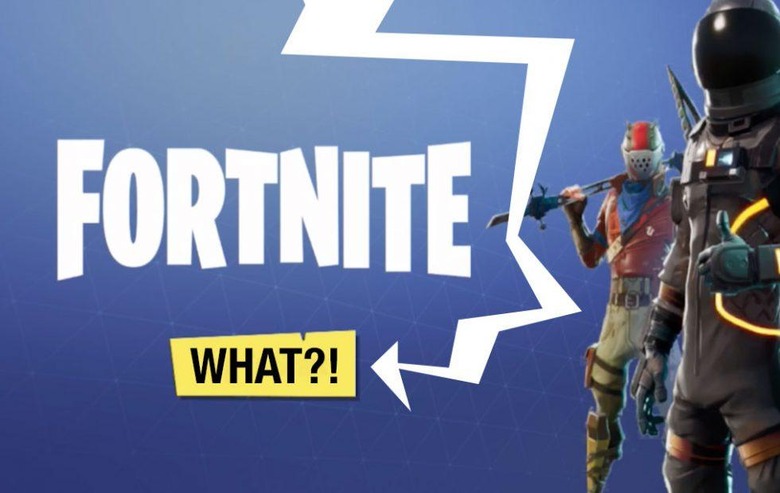 The exclusive release of the mega-hit game Fortnite won't be exclusive to the Galaxy Note 9, it seems. Instead, at first at least, the game will also be available to a single Android tablet. That tablet is the Samsung Galaxy Tab S4, a device that's set to hit stores at right around the same time as the Galaxy Note 9.
The Samsung Galaxy Tab S4 is the latest in a line of "Tab" devices from Samsung that span back to the year 2010. Back then it was a sort of a big deal to roll with a sort of tablet in the weeks and months before the iPad was first delivered unto an unsuspecting populous. But here in 2018, the tablet fad seemed to have come and went, save Apple's epitomes entry in the market. But Samsung's delivered the best of the warriors up against it.
The Samsung Galaxy Tab S3 was a bit smaller than the S4 we're about to see. I gave the Tab S3 some rather good marks in our official Samsung Galaxy Tab S3 Review. It's clearly the biggest contender for the most professional looking, feeling, and acting tablet on the market alongside the iPad Pro. Here in 2018, Samsung's taking that spot in the market to the bank, with Fortnite.
Unfortunate for Samsung, Fortnite was already released on iOS a few weeks earlier than Android. Fortunate for Samsung, Epic Games felt that Samsung was a big and important enough company to work together to launch their game Fortnite on Google's operating system.
There was a tip about exclusivity with the Galaxy Note 9 for Fortnite that was revealed a little over a week ago. This week VIA XDA we're to understand that the exclusivity period – which isn't forever, mind you – might also include the Galaxy Tab S4. That'd allow the game to get a single (large) phone and a tablet under its belt before launching to the general Android universe.
That'll probably be what goes down. That and another set of phones guarding the gate before Epic Games decides to let the game be played on any device. And the possibility of a bunch of fake Fortnite apps in the way of the real one. But we shall see.