Forget Millennials, Toyota's funky 2018 C-HR is really all about safety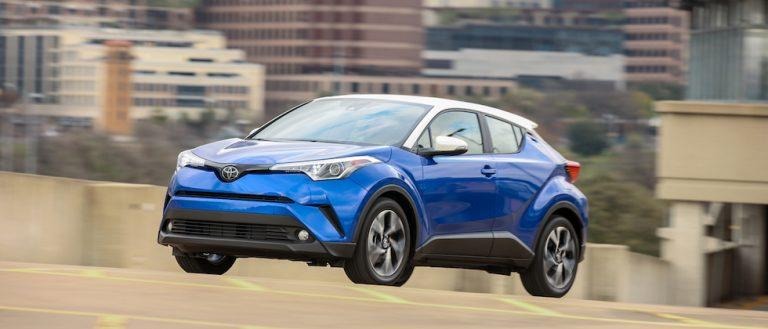 You'd be forgiven for thinking the 2018 Toyota C-HR was the Japanese automaker's play for car-eschewing Millennials, but really the crossover curiosity is the first major push in its safety tech offensive. Originally revealed as a Scion concept back in late 2015, and then promptly rescued by the mother-brand after the Scion nameplate ended up in the dumpster, the C-HR certainly fits a gap in Toyota's line-up. After all, while other automakers have plenty of compact crossover options, Toyota's ever-enlarging RAV4 may have grown itself out of the segment.
In contrast, the "Coupe High-Rider" is smaller and more city-friendly. Indeed, it's only a little more than a foot longer than the tiny Yaris, though its upright driving position should tick one of the main criteria that lead people down the crossover route. Most importantly, it promises to be both cheap and safe.
The 2018 C-HR starts out at $22,500 (plus a $960 destination fee), with a standard 2.0-liter four-cylinder engine and a CVT. It's good for a fairly conservative 144 horsepower and 139 lb-ft. of torque. Switch to Sport mode, and the CVT feigns the cogs of a seven-speed gearbox with manual control from the shifter, as well as tightening up the throttle responsiveness and making the electric power steering meatier.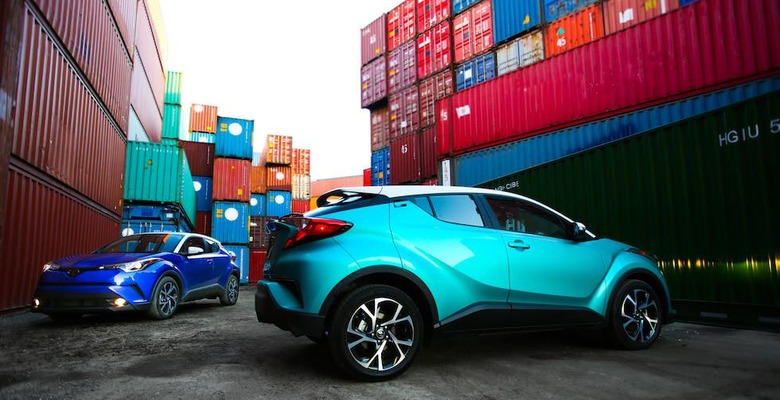 Almost unheard of for the segment is the safety package. Toyota has fitted all models of the C-HR – even the entry-level XLE trim – with its Toyota Safety Sense P (TSS-P) package. That includes a pre-collision with pedestrian detection, automatic emergency braking, lane departure alerts with steering assistance, and automatic high-beam headlamps. Even more unusual, it also packs adaptive cruise control which can bring the C-HR to a full stop in traffic.
Considering they're features that even on luxury cars you'll usually end up paying extra for, it's frankly astonishing to see them included as standard on the 2018 C-HR. It's actually part of Toyota's plan to beat regulators to the punch on mandating active safety features. Last year, the automaker announced it would make automatic emergency braking standard on almost all of its vehicles – across both Toyota and Lexus – by the end of 2017.
Indeed, the only other safety option you can actually add to the 2018 C-HR is blind-spot monitoring with rear cross-traffic alerts. That's a feature on the higher-spec C-HR XLE Premium, which starts at $24,350 plus destination. Ironically, that's the one feature we'd argue US safety regulators should make a minimum requirement next.
Unfortunately Toyota's forward-thinking hasn't extended everywhere throughout the new car. For a start it's front-wheel drive only, despite looking like it really should offer all-wheel drive as at least an option. Step inside, meanwhile, and there's no navigation option, no Android Auto, and no Apple CarPlay; Millennials hoping the crossover would play nicely with their smartphone will have to make do with Toyota's less-than-elegant Entune apps. If you're still swayed by the safety, sales of the C-HR kick off in April 2017.