Ford's Mustang-inspired electric SUV gets a reveal date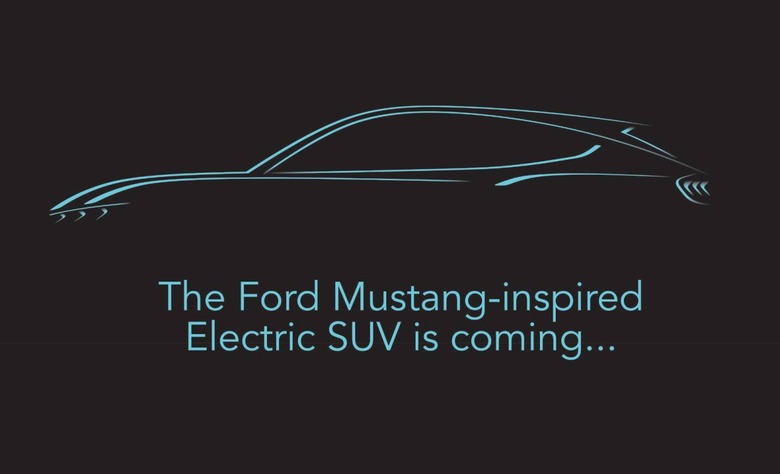 The most important Ford in years is getting ready to make its debut, with the big reveal for the automaker's new all-electric SUV added to the calendar. Ford confirmed this morning that it will be unveiling the "Mustang-inspired" EV on November 17, as it finally delivers after several years of teasing.
The event will be live-streamed globally, Ford says, confirming not only the car's style but presumably giving more details on things like battery size, range, and hopefully pricing too. After all, while the rumors have been running thick and fast, Ford has been playing actual details on the SUV close to its chest.
What we do know is some broad-strokes goals. The electric SUV is targeting an EPA range of "at least 300 miles," Ford says, while charging stations will be flagged using the automaker's freshly-announced FordPass Charging Network. That won't be a network of the company's own installation, however.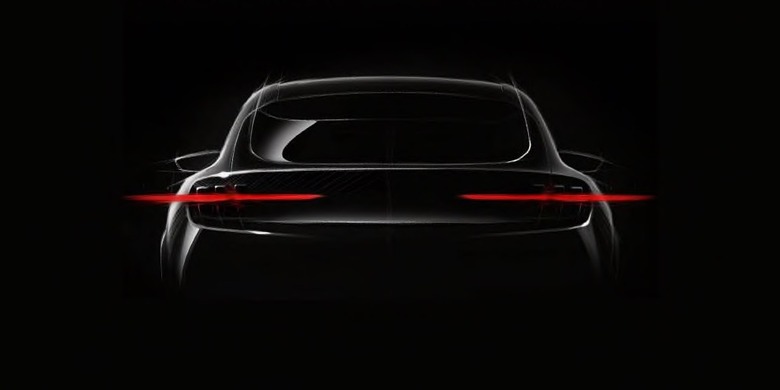 Instead, Ford is looking to pull together multiple third-party charging networks under a single banner. That'll include Electrify America points, offering DC fast charge support. Drivers of the as-yet-unnamed electric SUV will be able to pay for their charge through the FordPass app or through the vehicle's dashboard, rather than having to set up a different account which each charging provider.
As the "Mustang-inspired" part suggests, Ford isn't positioning this as just another practical SUV. Instead it will be a performance utility, the company insists, tapping into inherent EV strengths like lashings of instantaneous torque. The automaker has also been on a PR campaign for electric vehicles in general, hoping to counter any early concerns among would-be buyers that EVs are weedy or unreliable.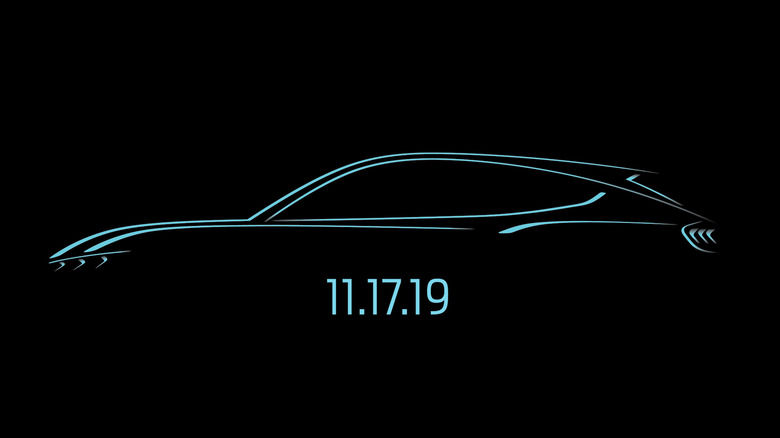 It's the styling many are most curious about, wondering how Ford's designers will have taken the lines of the Mustang coupe and translated them into a more upright SUV. Judging by Ford's concept sketches, we should expect a swooping roofline that to some extent puts style ahead of practicality.
It's fair to say that Ford's offerings in the all-electric space haven't been especially compelling so far. The company doesn't even have a fully electric vehicle in its line-up at the moment, the Fusion EV being quietly discontinued. Instead it has a quartet of hybrids to choose between, both hybrid and plug-in hybrid versions of the Fusion, along with a hybrid Explorer and a hybrid Escape.
Nonetheless it has big ambitions, and they only start with this new electric performance SUV. A hybrid version of the Mustang is in the pipeline, along with hybrid and full-electric F-150 pickup trucks. We'll know more about how well those schemes are shaping up come November 17.