Watch Ford's Mustang-inspired electric SUV go track and ice wild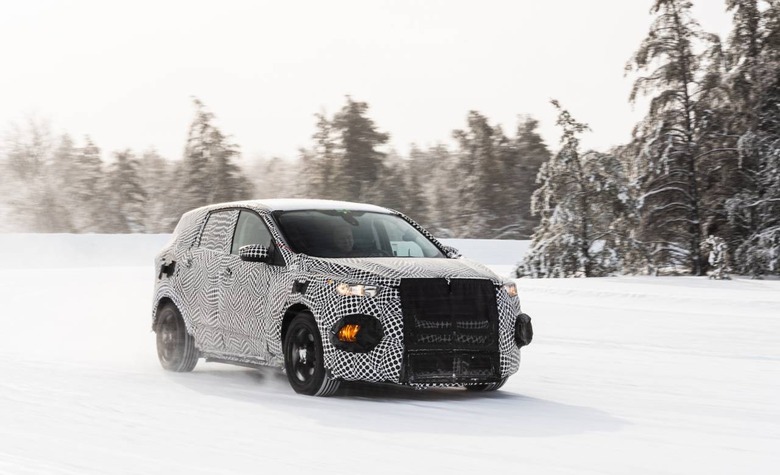 Ford is teasing its "Mustang-inspired" all-electric SUV, previewing just how much fun it expects owners of the upcoming EV to be having when the car arrives next year. The automaker has played details of the new electric utility fairly close to its chest so far, and indeed this is the first time we've seen the prototype in action.
Unsurprisingly, then, it's heavily camouflaged. After all, Ford wouldn't want to give too many details away ahead of time about the SUV's styling. We're still not entirely sure how the Mustang – a somewhat classically-proportioned coupe – will translate to an SUV, but the exact nature of that transformation will have to wait until a little closer to launch.
What Ford is doing now is laying some groundwork. The automaker is tackling some of the lingering preconceptions about electric vehicles, specifically the idea some still have that they're rendered incapable in cold weather conditions, or that they're dull to drive. Neither, Ford argues, is actually the case.
In the first of its "EV myths busted" series, Ted Cannis, Global Director of Electrification, tackles both topics. He says that Ford's big electric F-150 prototype demo earlier in the year – where the pickup towed more than a million pounds of load – came as an eye-opener to many.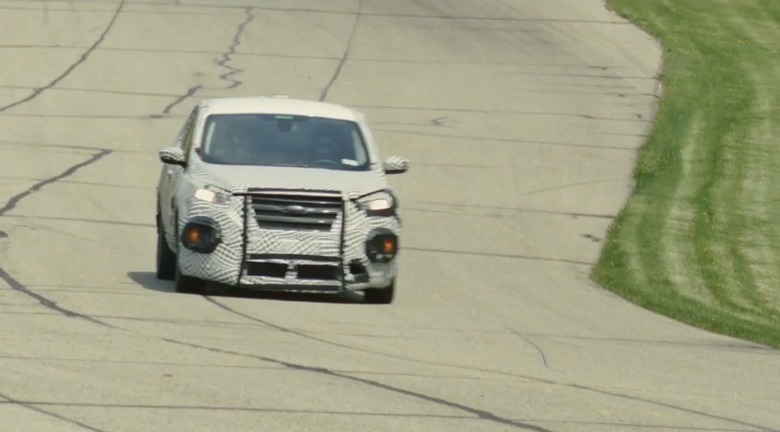 First off, speed. According to Cannis, Ford shoulders some of the blame – along with other automakers – for giving drivers the impression that electric cars are slow, because they were initially designed to satisfy economy regulations. "The cost of batteries was high, the price of developing new vehicle platforms was higher, and the necessary charging infrastructure to make it easy on customers simply didn't exist," he points out.
That, though, is changing, and it'll be things like the instantaneous torque which help convince drivers that EVs needn't be slow. "We're investing in an electric vehicle platform with right system power, motors, suspension, and tuning to get something really special that people would love to have," Cannis teases.
Then there's the weather issue. Citing research that found almost 80-percent of Americans wouldn't choose an EV to handle extreme weather, and nearly 65-percent wouldn't choose one for all-wheel drive, Ford serves up some cold-weather testing. Part of the promise is consistency: Cannis says that a lot of work is being done on making sure the range estimates drivers are shown on their dashboard is an accurate reflection of what the vehicle can do in the current conditions, so that they don't have to worry about inadvertently being stranded with no power.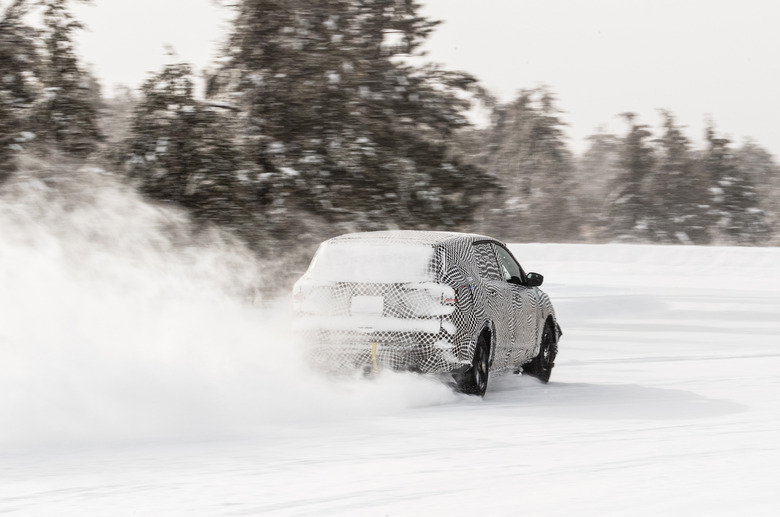 It's not the first time Ford has had to do some homework to get potential drivers up to speed with new technology. Back when the latest-generation of F-150 was launched, for example, the automaker went on an aluminum charm-offensive, in an attempt to convince skeptics familiar with the metal only as suitable for beer cans that it could hold up to the sort of treatment a truck encounters. That clearly paid off for F-150 sales; now, it's time to see if Ford can do the same for similar success with its new electric SUV in 2020.