Ford's big charger network for its 2020 electric SUV isn't what it sounds like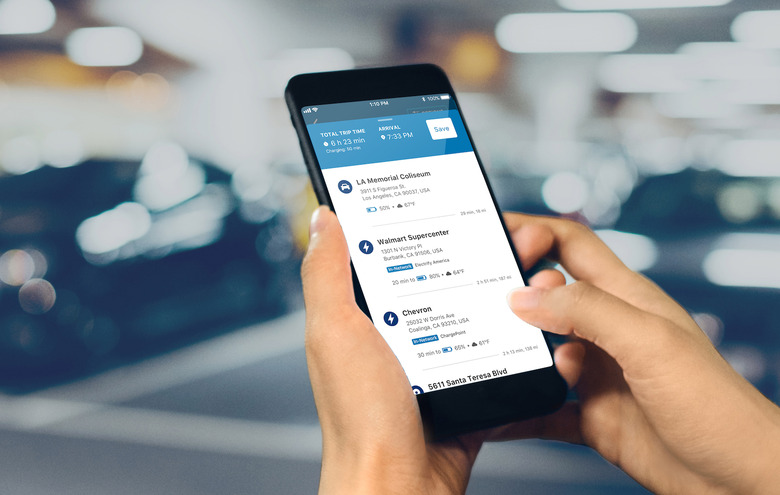 Ford may not have its all-electric Mustang inspired SUV on dealer forecourts yet, but it's already promising a big charging network for drivers to access when they're on the road. The automaker will provide drivers of its EVs with access to the FordPass Charging Network, more than 12,000 locations to top up their cars. Don't, however, assume that Ford is getting into the Supercharger business.
Instead of actually building out its own network of public chargers, Ford is tapping existing networks from companies like Electrify America. Buyers of Ford EVs will get two years of access to its FordPass Charging Network, a connected service which ties together preexisting chargers for use on a pay-as-you-drive basis.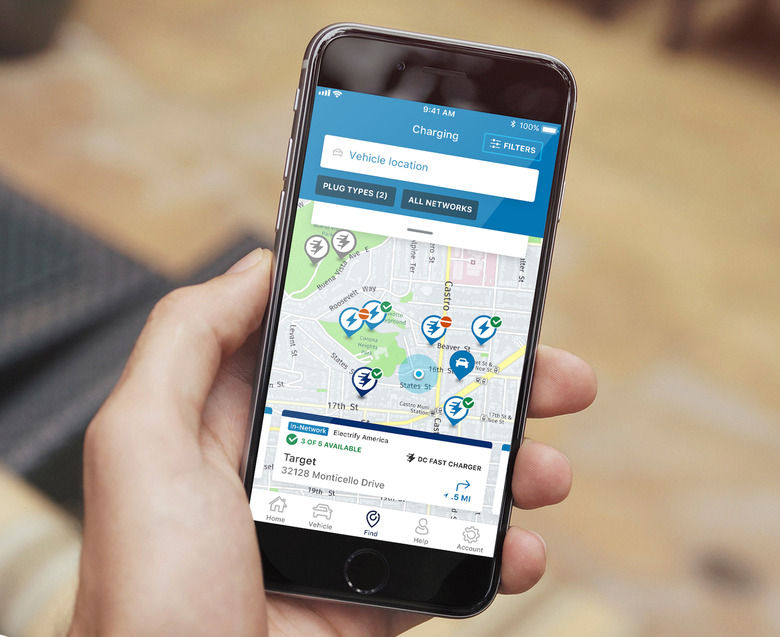 What Ford is hoping will set this idea apart from, say, just registering an account with charger companies directly is convenience. The automaker is working with Greenlots to pull together multiple charging providers under a single umbrella. That will allow drivers to simply turn up at a compatible station, plug in their car, and start a charging session from their phone or the EV's touchscreen, without worrying about different accounts or payment providers.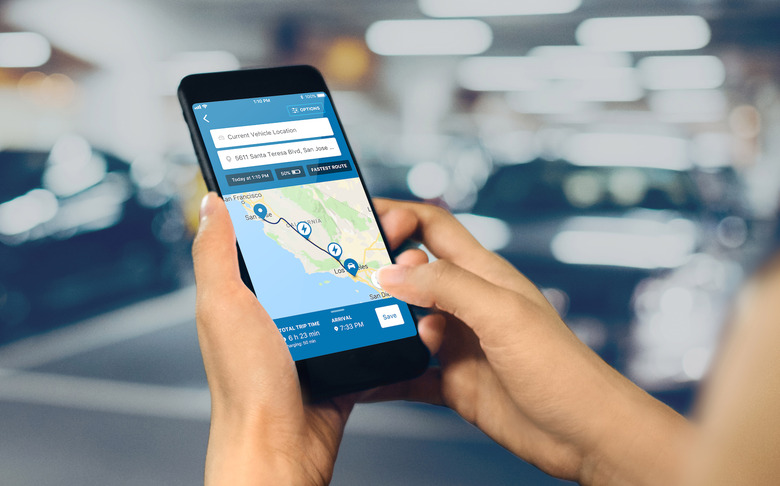 Altogether, there'll be more than 35,000 plugs spread across in excess of 12,000 locations in the US, Ford promises, by the time its first new electric vehicle arrives. Most valuable will probably be Electrify America's DC fast chargers. There, with a 150 kW connection apparently supported by Ford's upcoming EVs, drivers will be able to add the equivalent of around 47 miles of driving range in 10 minutes.
In the future, Ford and Greenlots hope to add more charger locations to the service. The infotainment system will include a service called FordPass Power My Trip – which will also be available in the FordPass smartphone app – that integrates navigation directions with charger locations, and takes into account vehicle battery levels to suggest potential stopover points.
For home charging – where most EV charging actually takes place – Ford is working with Amazon Home Services to install 240 volt Level 2 chargers. While the EVs will work with any such model, the automaker will be pushing its own Ford Connected Charge Station, a 48-amp model with remote app monitoring and control. The car itself will come with a Ford Mobile Charger that supports both regular 120V outlets and 240V appliance-style outlets.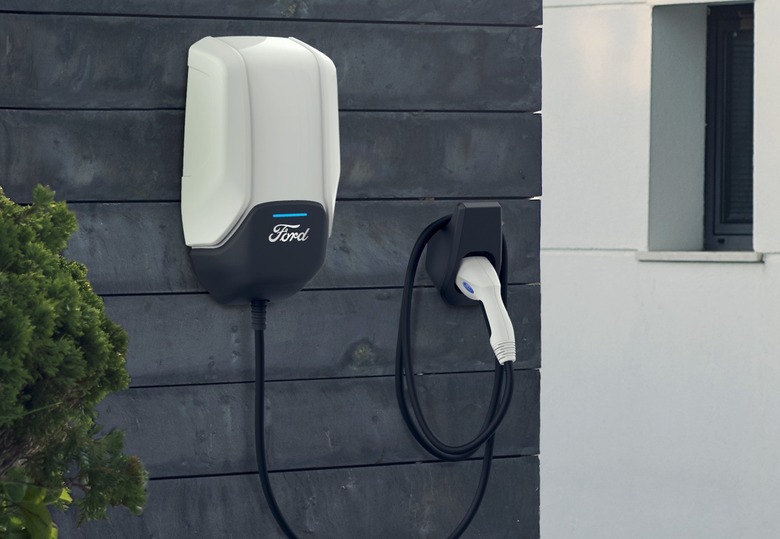 Certainly, concerns around where an electric car could be charged is one significant headache that potential buyers of EVs still face. What we've still not seen much of is automakers actively contributing to charger networks themselves. Tesla operates its Supercharger network exclusively for drivers of its own vehicles, while Electrify America is backed by Volkswagen Group, as part of the "Dieselgate" settlement. Other automakers, like Porsche, have plans to install some small number of high-power chargers for their customers, but most are reliant on tapping into public locations from providers like ChargePoint, evGO and others.
In the future, that disparate nature of charging networks may end up being less of a concern, too. Plug & Charge – aka ISO 15118 – is a relatively new electric vehicle charging standard where authentication is integrated into the power connector itself. When plugged into a compatible vehicle, the two run through a digital handshake and automatically handle all the account and payment processing. Right now, though, compatible vehicles and chargers are in short supply – in the US at least – though the Porsche Taycan will support Plug & Charge in Europe when it launches next year.