Ford takes 2017 Raptor for a frantic play in the sand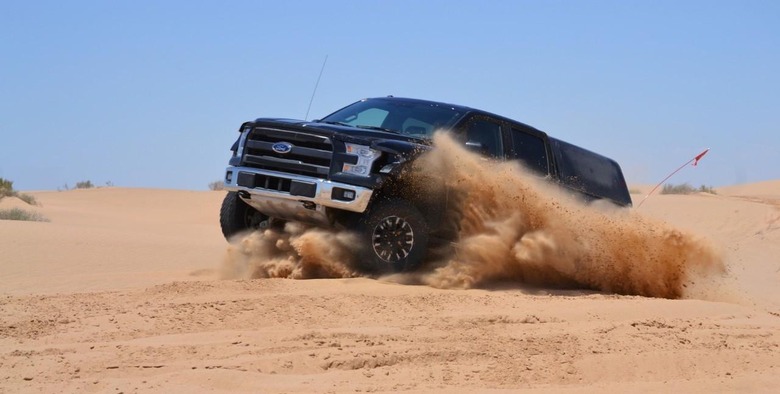 Ford raised eyebrows when it said its aluminum F-150 truck was spawning a 2017 Raptor, only for those brows to shoot off altogether at the news it would be a V6. Seems we needn't have worried, however; the company has taken the latest prototype sports trucks to play in the sand – a 1,028 mile desert trail intended to mimic Mexico's infamous Baja race course, in fact – and says the hooning is as good as you'd hope.
In fact, on a track the 2017 Raptor is 25-percent faster than its current truck, pretty astonishing when you consider the outgoing model has a V8 engine and the new version "makes do" with a V6.
Still, it's no ordinary V6. One of Ford's turbocharged EcoBoost engines, it grants the 2017 Raptor more torque and horsepower than the old V8 – which manages 434 lb-ft and 411 HP respectively – despite being just 3.5-liters instead of 6.8-liters.
Ford hasn't given final power numbers yet. Four-wheel-drive and a 10-speed transmission are standard.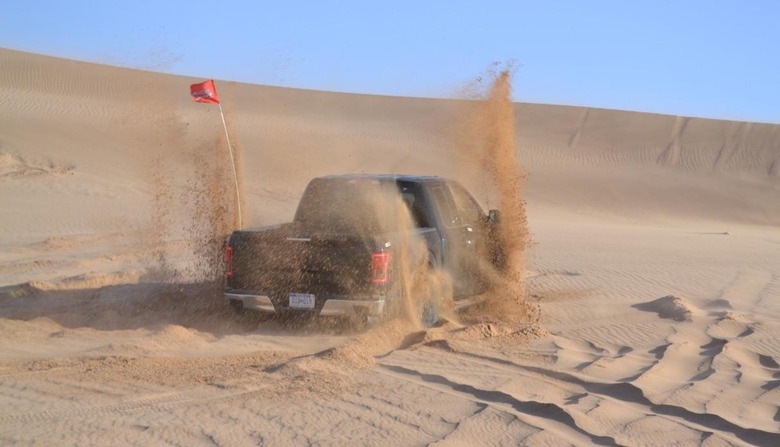 Also helping things are the switch to the aluminum platform, something which helped shave hundreds of pounds from the regular F-150. Concerns among keen drivers that the metal would be lightweight and flimsy in comparison to the more traditional steel seem to be groundless, at least according to Ford.
"At the end of each lap," the company says, "the new Raptor completed a tabletop jump consisting of a steep ramp up to a two-foot plateau, then a step-off back to level ground."
Unfortunately there's still some time to go before you can put a Raptor on your driveway. Ford says the new car will go on sale in the first half of next year, as a 2017 model.