Ford's Mustang may be the quintessential American muscle car for many, but the pony car has ambitions further afield in its sixth generation. The first exports of the 2015 Mustang to international buyers has begun this week, Ford confirmed today, with plans to make both right- and left-hand drive versions available in more than 100 different markets. Unfortunately, just because the first cars are leaving ports now, that doesn't mean everyone will be getting the Mustang soon.
Initially, it's Asia that will receive the 2015 Mustang. Drivers in Europe will have to wait until midway through 2015 for their turn.
Ford began work on the right-hand drive version back in August, something the company had previously said would be too expensive a conversion to do with earlier generations of the car. While the UK might be the most obvious market for a RHD Mustang, in fact there will be more than 25 locations where sitting on the opposite side makes sense.
Pricing for foreign markets will vary, and sales goals have not been specified. In the UK, for instance, the Mustang will kick off at £28,995 (approximately $44k) for the 2.3-liter EcoBoost car, while the 5.0-liter V8 will start at £32,995 ($50k).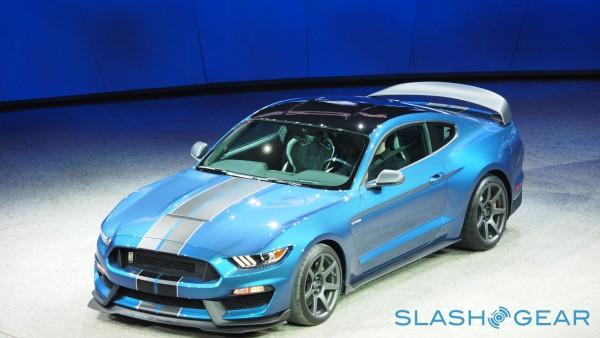 It's also unclear whether every version of the Mustang will be offered in every place. That might mean that not all 100+ get to enjoy the freshly-announced Shelby GT350R Mustang, for instance, one of Ford's eye-catching announcements at the Detroit Auto Show last week.
Nonetheless, Ford says it has had to take on extra production line staff at its Flat Rock, Michigan plant to meet predicted demand, as well as adding jobs at the Port of Portland where international models set sail.
There's more on the 2015 Mustang in our full first-drive report