Ford goes backwards with 2016 F-150 tech (in a good way)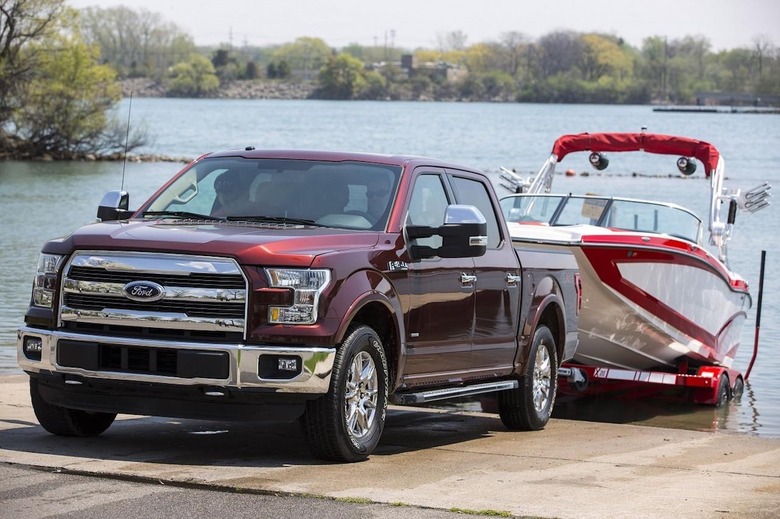 Cars that can parallel-park themselves aren't new, but Ford's F-150 is borrowing the principle for a common truck headache: safely reversing a trailer. Pro Trailer Backup Assist is joining the options list for the 2016 model year of the aluminum truck, aiming to help avoid moments of "hang on, which way do I turn the wheel?" confusion when trying to back up with a trailer, horse box, or something else hanging off of your F-150, by making it as straightforward as watching the LCD and twiddling a knob.
If you've not tried to reverse a trailer, you might not realize quite how confusing it can be. For a start, you need to turn the truck's wheels in the opposite way to the direction you want whatever you're towing to move.
Throw in attempting not to turn too sharply and foul against the tow bar, and the unpredictability of different road surfaces and inclines, and you've basically got a recipe for an "Epic Fail!" YouTube video where someone accidentally flips their boat.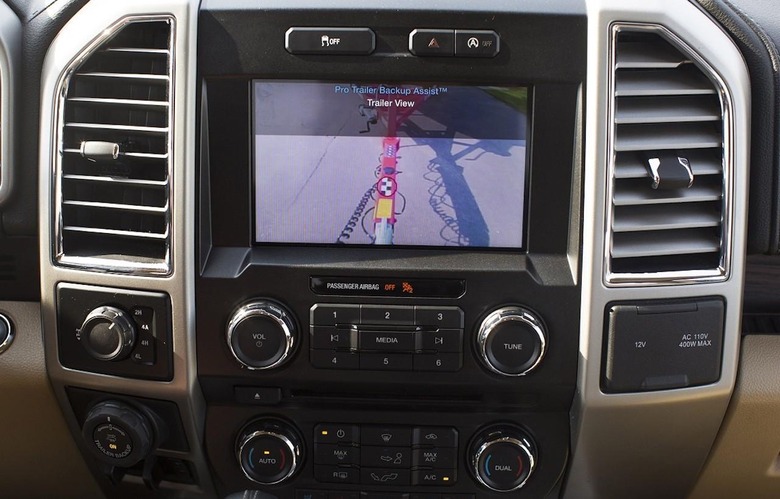 Pro Trailer Backup Assist hands over most of the problem to the F-150's brain. Hit the button, on a new dial to the lower right of the steering wheel, and the view from behind the truck shows up on the dashboard display. Then, it's a matter of turning the dial in the direction you want what's being towed to turn: the truck figures out what wheel movements are required to achieve that.
Ford's system will be able to automatically limit speed based on road surface and other conditions, too.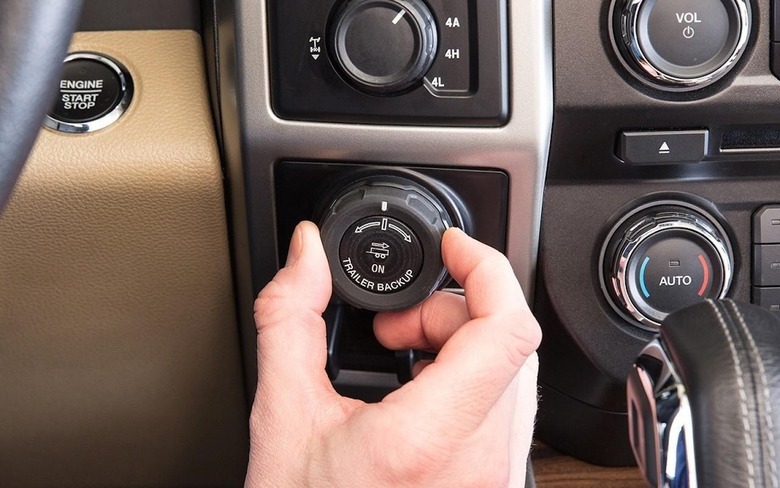 It's one of a number of optional electronic features which Ford is pushing with its F-150, a surprisingly technological truck we drove in 2015 form back in October. If you're not often to be found towing trailers, meanwhile, there's also the promise of the 2017 Raptor in the pipeline, complete with a 3.5-liter EcoBoost V6 that out-performs the V8 of the old Raptor despite being two cylinders down.
Pricing for Pro Trailer Backup Assist is yet to be confirmed.