Ford F-150 Police Responder gives pickup a pursuit makeover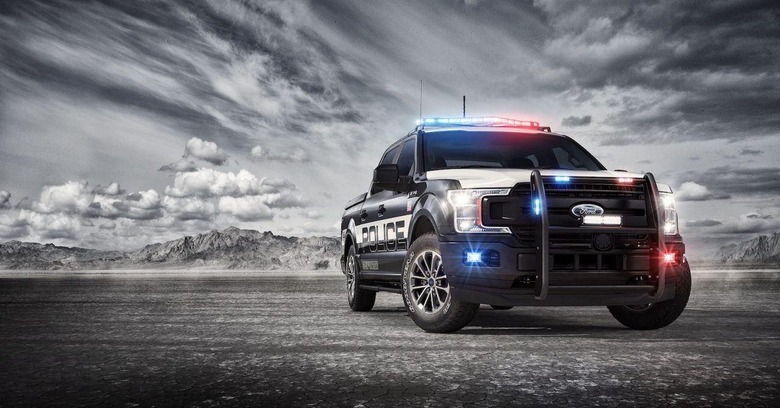 Ford's F-150 may be the US' best selling vehicle, but now the pickup has been drafted into police service. The 2018 F-150 Police Responder is the first pickup to be pursuit-rated, good for chases at sustained speeds of 100 mph. Meanwhile, Ford has sent the truck back to the engineering lab to get a full makeover for active duty.
Its core is the F-150 FX4 off-road model sold to consumers, but from there Ford makes some significant changes. The steel frame – with a 145-inch wheelbase – is topped with an aluminum-alloy SuperCrew body for maximum interior space. Underbody skid plates are fitted in case chases go off-road.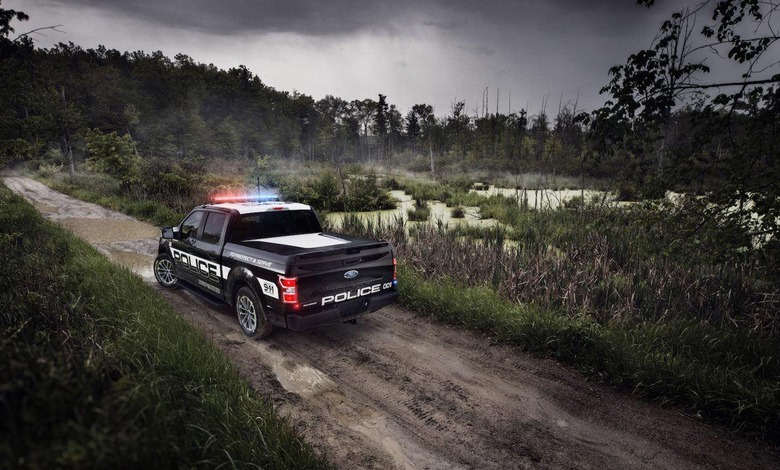 There's also a police-calibrated brake system, which uses upgraded calipers and pad friction material. The front stabilizer bar has been upgraded for better braking and handling, too, while the 18-inch wheels get all-terrain tires. Ford fits a class IV hitch to the back, for 7,000 pounds of towing ability.
Under the hood, there's Ford's 3.5-liter EcoBoost engine, four-wheel drive, and a 10-speed SelectShift transmission. Altogether, that's good for 375 horsepower and 470 lb-ft. of torque; the most, Ford points out, of any pursuit-rated police vehicle. Of course, the big F-150 is probably a fair amount heavier than its siblings, too.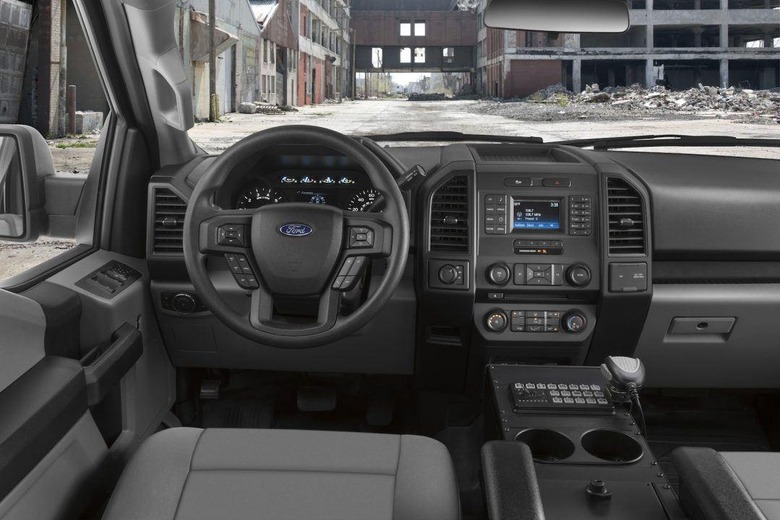 Inside, the cabin has the most front and rear shoulder and hip room, and rear legroom, of a pursuit-rated police vehicle too. There's seating for five, while the cabin has been pared back. The basics are a column shifter, heavy-duty cloth for the front seats – along with slim bolsters and anti-stab plates – and vinyl for the rear seats. The floors are heavy-duty vinyl too, for easy cleaning.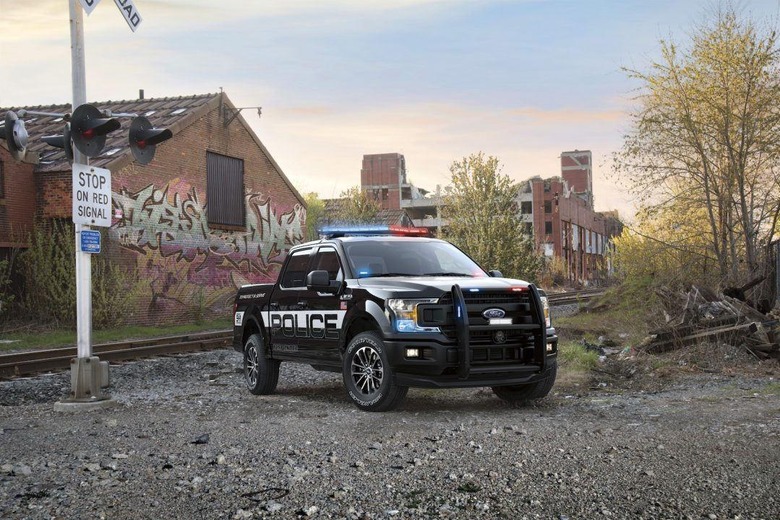 Since it's almost certain that the trucks will be loaded down with all the electronics of a modern law enforcement vehicle, the alternator is upgraded to a high-output, 240-amp system. There's also a police-calibrated speedometer, and engine hour and engine idle hour meters. The latter – and the fuel used while police vehicles sit stationary but with the engine turned on – has come under renewed focus in recent years, for both environmental and cost reasons. Indeed, Ford's upcoming Police Responder Hybrid Sedan pitches its gas-electric powertrain specifically as a way to avoid burning unnecessary fuel while the car is idle.
NOW READ: 2017 F-150 Raptor Review
In contrast the F-150 Police Responder is unlikely to be so frugal. Still, it's for very different purposes. Ford expects it to be popular with not only rural sheriff's departments but for border patrol operations and among the Department of Natural Resources when it hits the streets this fall.