Ford's new cop car is a hybrid (no, really)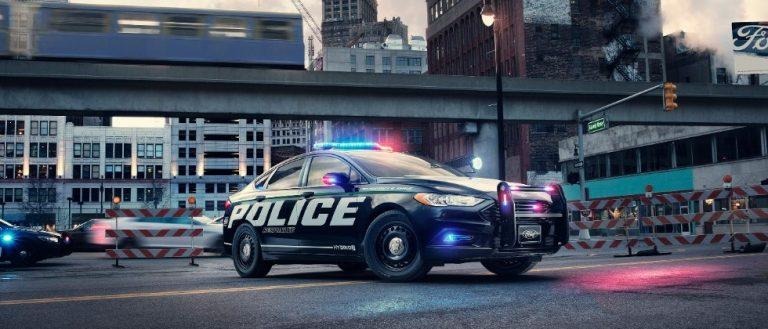 Hybrids may have earned a reputation for being both environmentally-obsessed and performance-impaired, but Ford's new hybrid police car didn't get that memo. The new For Police Responder Hybrid Sedan is the latest in the automaker's special line-up for law enforcement, as well as the first pursuit-rated hybrid police car ever. It's the first of a pair of hybrid vehicles for police officers that Ford has promised over the next few years.
Under the hood there's a 2.0-liter engine, paired with an electric motor and lithium-ion battery. Normally, it'll run on electric power only at speeds up to 60 mph. When the gas engine does kick in, it uses the Atkinson cycle for greater efficiency.
However, when required – such as in a chase scenario – both the gas engine and electric drivetrain work in tandem. The pursuit rating means police departments have rated the car for longer chases at varying speeds. It also means the car should be able to tackle curbs and flooded intersections without getting slowed down.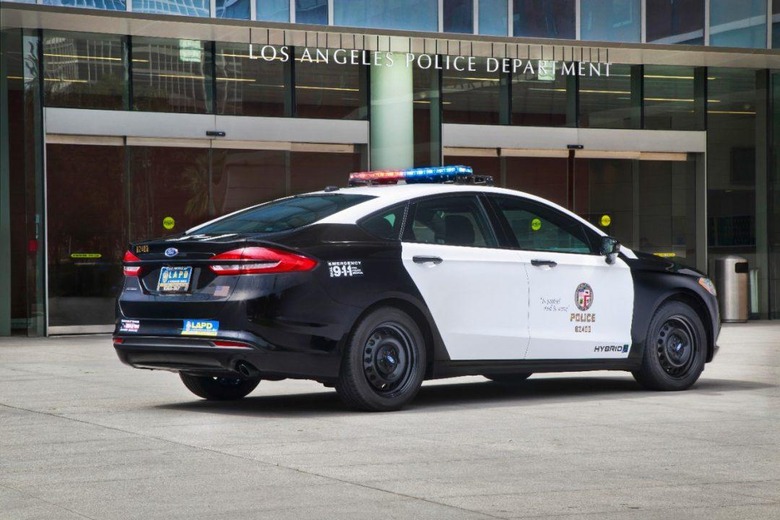 Considering most of the time the car will be idle or at more pedestrian speeds, though, it'll be surprisingly efficient. The EPA economy figures aren't in yet, but Ford is estimating 38 mpg. That might not sound huge, but it's more than twice what a typical Police Interceptor – with its 3.7-liter V6 engine – can manage.
During idle periods, the li-ion battery is used to power the various in-cabin systems, allowing the gas engine to remain on standby. That has fuel savings that add up over time, too, Ford says: an estimated 0.27 gallons of fuel each hour, in fact. The automaker has a calculator for police authorities to figure out what sort of savings that might add up to given their typical use.
As an example, Ford suggests a police vehicle that's driven 20,000 miles each year, across two shifts, every day of that year. Based on 4.9 hours of idling per eight hour shift, with gas priced at $2.50 per gallon, Ford says the Police Responder Hybrid Sedan could save almost $3,900 each year versus a traditional model.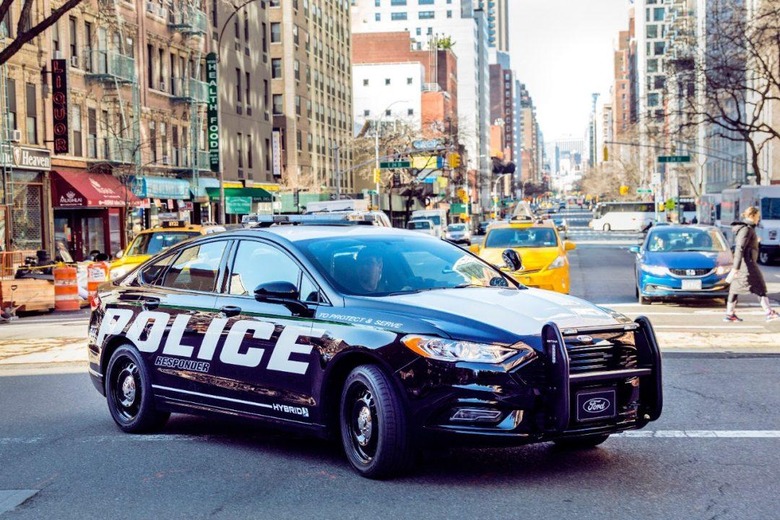 Orders for the new hybrid pursuit car kick off this spring, with deliveries expected to begin across the US next summer. In the meantime, there'll be another hybrid police vehicle for the North American market announced sometime in the next five years, part of Ford's big push into electrification. A police car isn't the only model expected to raise eyebrows for being an unusual candidate for battery power, either.
For instance, a hybrid F-150 pickup truck is coming by 2020, with the ability to act as a mobile generator too. A hybrid version of the Mustang is predicted to deliver the same sort of power we'd traditionally expect from a V8 gas engine, but with more torque at the low-end. That's due to arrive in 2020.
At the same time, though, there'll be an all-electric small SUV. That's set to offer at least 300 miles of EV range on a full charge, and be sold in North America, Europe, and Asia. It'll be related to an electric hybrid self-driving car, which is expected to go into ride-sharing duty.