Fixed GoPro Karma drone returns to skies to save firm's fortunes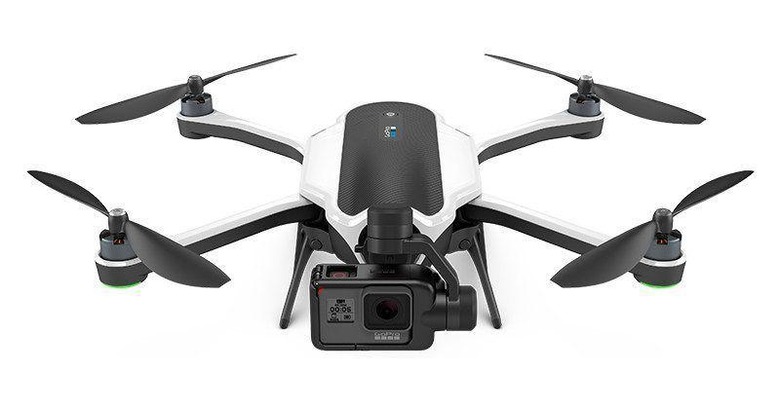 GoPro's Karma drone is back on sale, after having been yanked from shelves over a flaw that could literally see it fall uncontrollably from the skies. The troubled camera-quadcopter was recalled back in November 2016, after GoPro identified a fault with the battery latching mechanism. While that might not seem significant, it was enough to cause a handful of the drones to lose power mid-flight.
GoPro says it knows of "a small number of cases" of that happening, though it was enough to sour the public – and investors – on Karma until a fix could be identified. The company now says that it has redesigned the battery latch to hold the power pack in place more securely. All updated Karma drones now shipping will use this new latch design.
For GoPro, best known for its action cameras, it's another opportunity to try to expand its market. While it may have become the de-facto pick for those doing extreme sports, racing, scuba diving, or any other activity where a small, resilient camera is required, existing GoPro owners have proved a tough nut to crack when it comes to encouraging upgrades. The camera firm has boosted resolution, reduced device size, and added new features including live WiFi streaming, but it hasn't been enough to turn around its struggling stock price.
In the short term, at least, Karma's impact may well be of small assistance. "Initial shipments will be limited but production is expected to ramp quickly," GoPro warned today, with those in the US getting the drone first. International sales are expected to begin in the spring.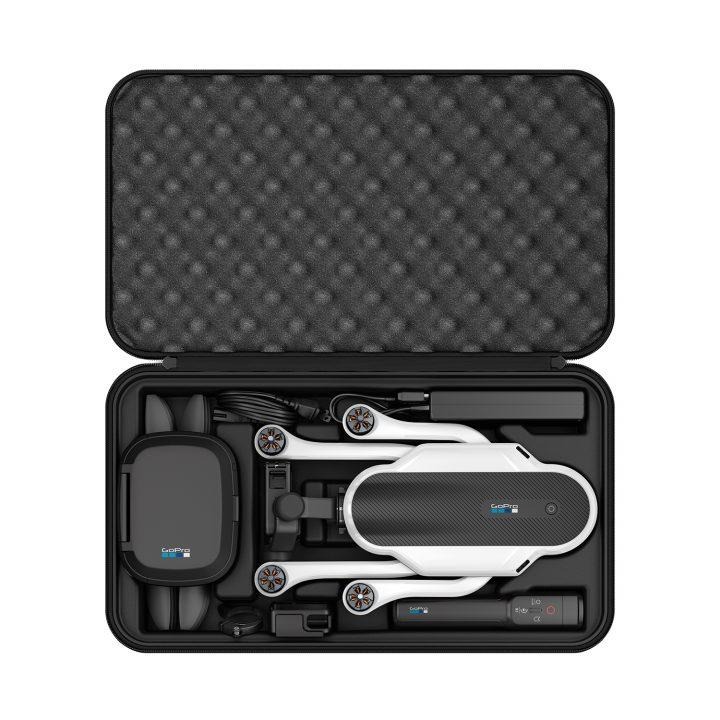 Still, there's plenty to like about Karma overall. The drone is certainly small, with a folding-arm design that allows it to be collapsed down and fit into a backpack, which GoPro provides. Manual control is via a touchscreen handset with a gamepad-style interface, rather than the sometimes confusing sticks and wheels of rival drone controllers.
However GoPro has also preprogrammed Karma with a variety of preset flight patterns. That means common shots, like having the drone orbit around a stationary subject or follow a preset path with varying altitudes, can be triggered almost automatically, reducing the amount of pilot-skill required. Even the three-axis stabilizer which holds a HERO5 camera at the front can be removed, then slotted into a handheld grip for standalone use.
Early-adopters who bought and then returned their Karma already got a free HERO5 for their trouble. GoPro is now offering a bundle with Karma and a HERO5 for $1,099.99, while the drone alone is $799.99. Those who bought the Karma Grip as a standalone accessory when it went on sale last December will be able to upgrade to the rest of the drone with the $599.99 Flight Kit this April.