GoPro Karma owners given free HERO5 for returning failed drone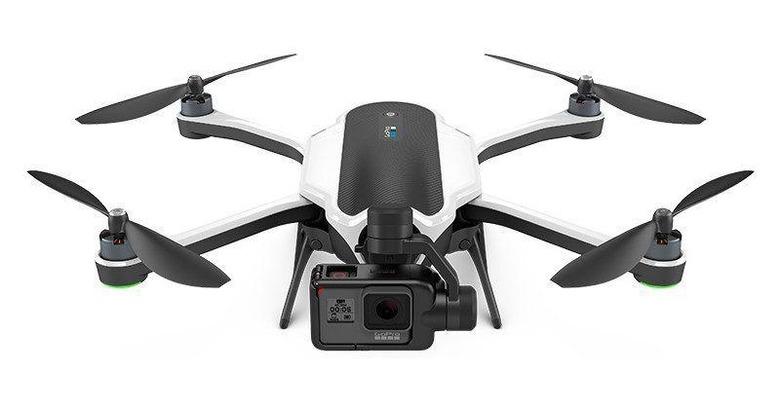 GoPro's Karma drone was a big, disappointing flop, and the company proceeded to recall the model shortly after launching it. The whole ordeal has been frustrating for buyers who now have to proceed with returning the unit and waiting for a refund. To try and make up for that, GoPro is giving those buyers (the ones located in the U.S., that is) a free HERO5 Black action camera once they return the drone and everything related to it.
GoPro recalled the Karma drone about two months after launching it, but not before some really damning reviews were published, not to mention the user complaints and criticism. The recall covers about 2500 drones, and is due to an issue with the power that can cause them to fail while being operated. We still don't know precisely what went wrong with the drones.
The company is refunding all of each buyer's expenses upon returning the drone, but Engadget reports that U.S. buyers are also getting a free HERO5 Black action camera, too...on top of the refund. The camera is given after the buyer returns both the drone and whatever accessories they have for it.
It's a nice gesture on GoPro's part, one perhaps spurred by worries that consumer may choose to keep their Karma drone rather than return it — a bad decision considering the risk of power loss mid-flight. GoPro has directions on how to return the drone on its recall Web page, as well as a list of FAQ with more details for those interested.