GoPro Karma recalled over power loss issues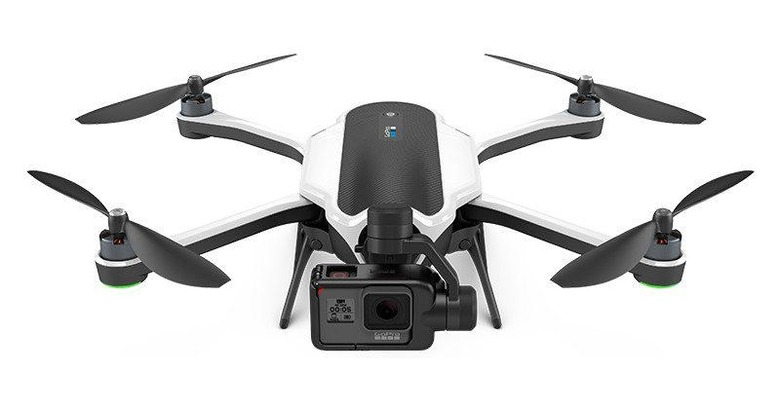 It has barely been two months since GoPro launched its much-awaited and much-delayed first ever drone, but it seems that the Karma's time in the spotlight will be short-lived. The company whose name has become synonymous with action cameras has just announced a recall of its GoPro Karma drones, all 2,500 or so of them, citing still undetermined issues that lead to power loss in the middle of operation. Considering the company's coffers are already in the red, this recall has unsurprisingly made its market shares take a nosedive again.
Anything related to power issues have become a hot topic today, in no small part thanks to one high-profile smartphone maker. GoPro hasn't revealed exact details about the problem, only that a small number of drones have been reported to have lost power in the middle of a flight. Considering these aren't tiny drones, they do pose a threat to safety anywhere they crash.
Despite claiming that it only affects a small number of cases, GoPro isn't taking any chances and has worked with the US Consumer Product Safety Commission in issuing a recall of the drone. Internal reports note that there are about 2,500 such drones in the wild already, which is no small number. But exponentially smaller than the millions of explosive Galaxy Note 7s.
GoPro Karma owners will receive a refund, whether they bought it from Best Buy or from GoPro directly. However, they have to return everything that came with the drone. That includes the HERO5 Black camera and the Karma Grip, even if those aren't subject to recall. If bought separately, however, they're free to keep it.
GoPro promises that as soon as the issue is addressed, they will resume sales of the Karma drone. The timing, however, couldn't be worse for the company, with holiday shopping around the bend. Even before the Karma launched, the drone was already facing tough competition, which will only get tougher from this point forward.
SOURCE: GoPro