GoPro Karma drone price and release specs fold, connect, and collaborate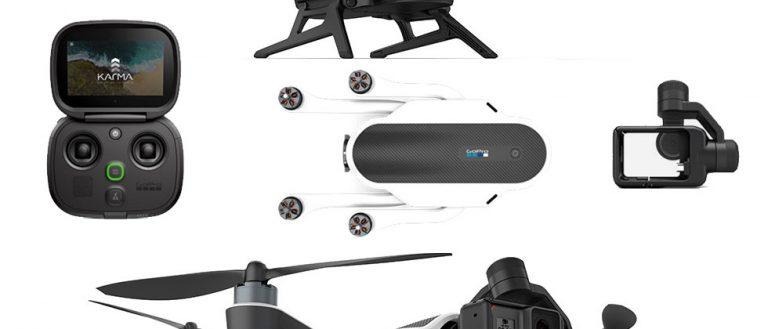 The GoPro Karma drone has been revealed with Hero 5 capabilities and the ability to fold down into a neat little package. This drone is made to fold down, fitting in a backpack with relative ease, and comes with its own unique open-shell controller. It's like an original NVIDIA SHIELD Portable but slightly less ergonomic. This drone comes with the controller and with or without a new Hero 5 camera. Users can get packages if they want, or skip the packages if they've already got a camera on-hand.
Of course this device is built for GoPro's own cameras, so it'll fit best – and quickest – with its own kind.* The same is true of its own case. While users can choose to put this drone in their backpack on its own, they'd be better served using the case this drone fits in best, the same case that comes with the drone in the first place.
*In fact this drone's use of a Karma Grip for stabilization means that only the GoPro Hero 5 Black, Hero 5 Session, and Hero 4 Black and Silver will be compatible.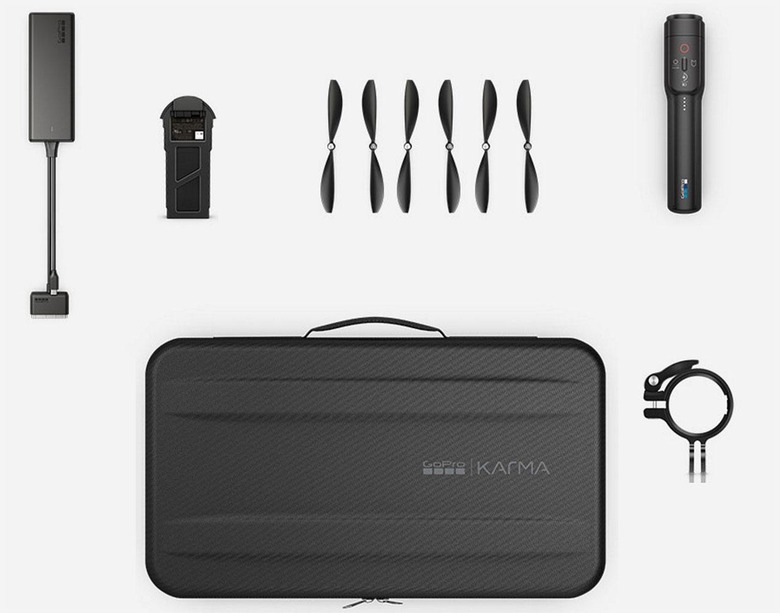 While the controller included with the drone controls the drone, users can connect to a mobile app called GoPro Passenger. This app allows a 3rd-party to watch what's happening from the drone's point of view while the pilot pilots. This app will be released on 10/23.
This drone includes a Karma Grip stabilizer for "ultra smooth video" which plugs in to the drone directly. Like jamming the stabilizer right in its face-hole.
Above you'll see the GoPro Karma in action.
Of note is the idea that this Karma isn't just a drone, but a system with which GoPro will expand in the future. Imagine a GoPro bicycle. Or a GoPro skateboard. Or any other item in which a GoPro camera could be mounted with the stabilizer seen above. It may very well happen soon.
The drone on its own will cost users $799, while a package with a Hero 5 Session will cost $999 USD. A top-end package with the drone and a Hero 5 will cost a cool $1,099 USD. This device will be available on the 23rd of October, 2016.