Five things the new iPod touch (2019) got me thinking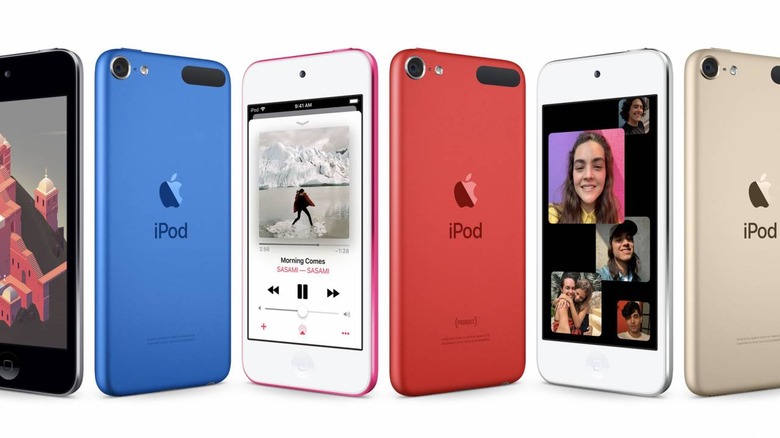 Apple likes a surprise and so, just a week before WWDC 2019, we have a new iPod touch to marvel at. The iOS-based media player had seemed like the afterthought of Apple's range, going untouched in 6th Generation form since 2015. Now, with a new 7th Generation iPod touch arriving, it's hard not to read some key messages into Apple's decision not to put the iPod out to pasture.
There's still a market for something iPhone-sized but which isn't an iPhone
First reaction among many upon hearing that Apple was updating the iPod touch today was "hang on, Apple still makes the iPod touch?" Certainly, though iPod helped put the Cupertino firm back on the map as a tech company to take seriously, the iPhone has since sucked all the attention out of the room.
Indeed from the heyday of an iPod to suit every pocket – both literally and metaphorically – there's now just one model, this new iPod touch 7th Generation. It's a sign of just how dominating the smartphone has become, certainly. At the same time, it's also confirmation that there are still segments where an iPhone doesn't quite fit the bill.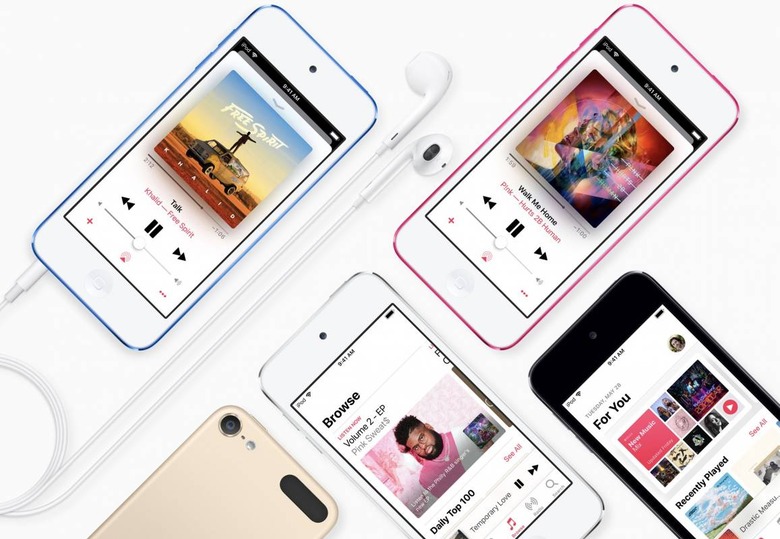 Price is certainly a factor. The new iPod touch's $199 starting price won't get you anywhere near iPhone ownership, not unless you're willing to go second-hand. Even if the premium on larger storage – a whopping $100 more to get 128 GB, and $399 in total for a 256 GB iPod touch – is eye-watering, it's still a fraction of what you'd spend, capacity-to-capacity, for Apple's smartphone.
That leaves the iPod touch appealing to those who want music storage, and all of iOS' functionality – including apps and platform-specific features like FaceTime and iMessage – but without cellular connectivity. Parents wanting a device for their kids, for instance, but without letting them roam free online away from home. Anybody looking for the cheapest way to speak with their iMessage-dependent friends. Not to mention developers looking to test their apps in areas where iPhone may not be available, or be priced out of reach.
The new iPod touch makes me wish iPhone was more colorful
Looking at the array of finishes this new iPod touch 7th Generation is available is makes me cringe at how enthusiastic we all were at the addition of a rose gold iPhone to the line-up, or indeed the (PRODUCT)RED version. Somewhere along the line, Apple decided that iPhone buyers wanted sensible, grown-up colors from their smartphone. If this new iPod is anything to go by, the same can't be said for its audience.
Yes, there's an inoffensive Silver, a regular Gold, and a subtle Space Gray, just as you'd expect. The (PRODUCT)RED iPod touch is welcome both for its brightness and its AIDS-research donation. But it's the bright blue and pink finishes that really stand out.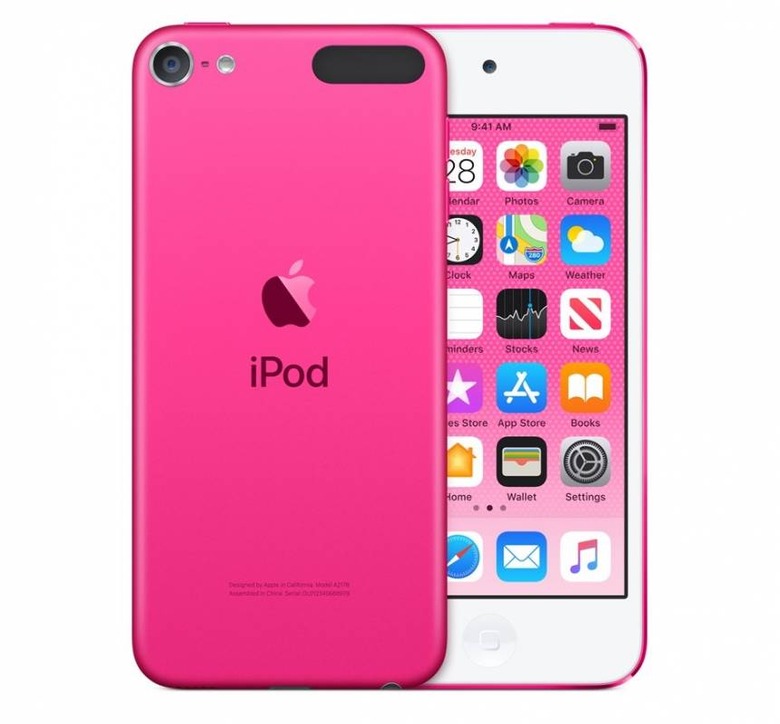 They're reminders of a time when gadgets weren't necessarily sober and sensible. Perhaps it's true that most iPhones are now quickly placed into cases, the urgency fueled by awareness of just how much the handset cost and how much it would be to fix or replace it should it get broken. All the same, I can't be alone in wishing that this colorful array of hues the new iPod touch comes in was to infect the rest of Apple's line-up with its playfulness.
Apple is setting the stage for its subscription push
Selling hardware is nice, but selling subscriptions is the sort of income that keeps accountants – and investors – particularly happy. The growth of Apple Music is a good example of that, but it's certainly not the only one Cupertino has in mind.
Soon to come will be Apple Arcade, a game subscription service that includes more than 100 new and exclusive titles. The iPod touch 7th Generation will play into that nicely: a power bump to make sure each game runs smoothly, along with the promise of offline play support for those times you're outside of WiFi coverage. It's not hard to imagine iPod touch being a popular gift for kids wanting access to Apple Arcade but without an iPhone price tag.
Similarly, Apple TV+ is aiming to do the same for video and entertainment. Again, the lure is exclusive content for a fixed monthly fee, and Apple is paving the way to making it as easy as possible for new-to-the-ecosystem subscribers to get watching with an affordable device to consume it all on.
Have we just been shown the cut-off for iOS 13?
Apple's tendency to bring as many older devices up to date with each year's iOS release is an admirable one. It also gives the Cupertino firm an opportunity to make jokes about just how many people using Android devices are running the latest version of Google's OS. However, every so often there has to be a new cut-off point.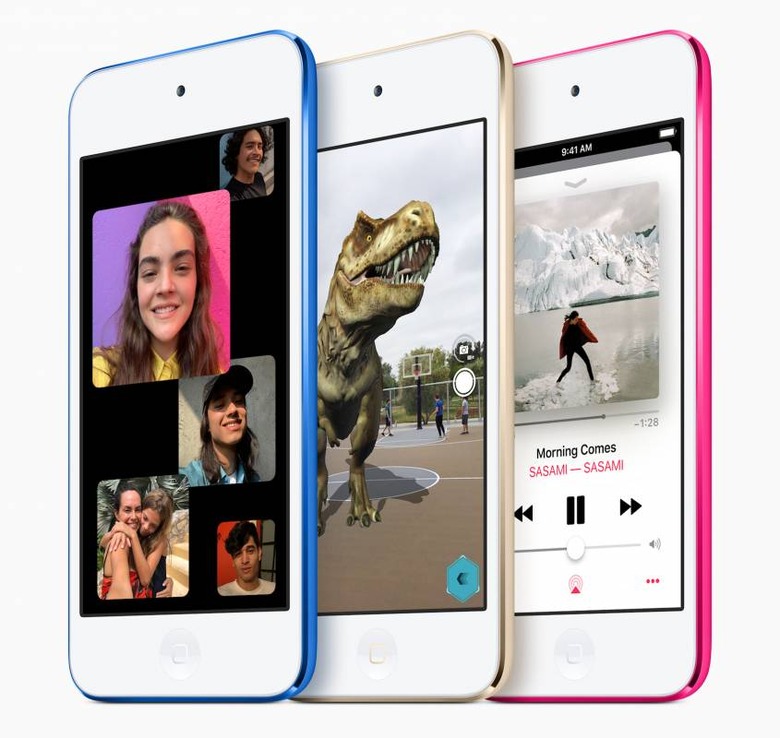 At some stage, the requirements of a new version of iOS outstrip what old hardware can handle. It's not always a question of processor, but for the most part it's that central component which forms the bottleneck for new features.
Currently, iOS 12 works on devices all the way back to the iPhone 5s, the iPod touch 6th Gen, and the original iPad Air. The question being asked by many was where iOS 13, expected to launch later this year, will draw the line. This new iPod touch may well answer that.
The A10 Fusion that the new iPod touch is based upon is also found in the iPhone 7 and iPhone 7 Plus, smartphones Apple released back in 2016. They were Apple's first handsets to do away with the headphone jack, the first to get the capacitive home button, and the first – on the iPhone 7 Plus – to pack twin rear cameras.
We won't know for sure until WWDC 2019 at the earliest, quite probably, but Apple's decision to bring the new iPod touch up to the level of the iPhone 7 could well suggest that will be the new minimum for iOS 13 support. After all, Apple wouldn't be so foolish as to launch a device that would be left out of its latest and greatest software. A more generous interpretation of the trends might include the Apple A9 of the iPhone 6s generation as the iOS 13 cut-off. It all comes down to how much processor headroom Apple believed the new iPod touch would require.
Where does all this leave the iPhone SE?
The new iPod touch and the iPhone SE had similar strategies. In both cases, Apple dipped into its older parts catalog and pieced together a new device. By virtue of keeping existing industrial design, prices can stay relatively low, all the while catering to a broader audience than Apple's flagship hardware might.
Like the old iPod touch until today, though, the iPhone SE has been left to languish. Its iPhone 6s-generation chipset and cameras are looking more than a little outmoded, compared to Apple's current range, and there are legitimate questions about just how long it can expect to receive new iOS updates. So far, however, Apple has shown little inclination to update it.
That hasn't stopped persistent rumors of a new iPhone SE 2, something which could give fans of the smaller form-factor an upgrade but without breaking the bank along the way. We've seen plenty of chatter about just that, with conflicting leaks and speculation leaving us no more certain of the iPhone SE's future than we really were before. Still, an optimistic view might be that, if the iPod touch can get an unexpected upgrade for 2019's market, then maybe the clock hasn't quite run out for the iPhone SE.