Apple Arcade is here to destroy Android gaming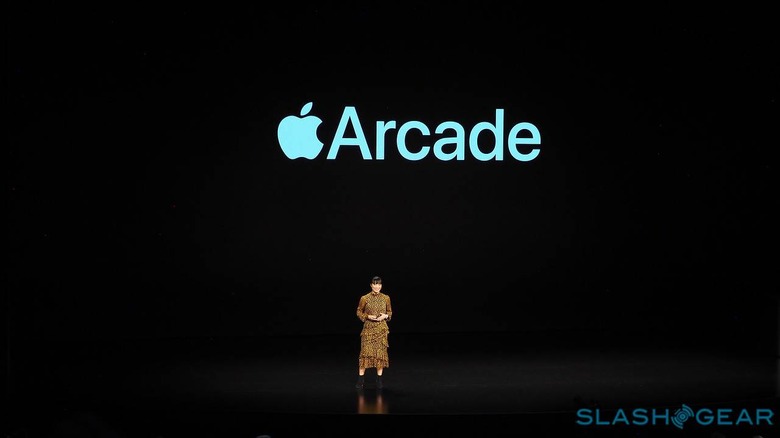 "We want to make gaming even better," said Tim Cook. The Apple CEO stood onstage at an event that'd already introduced a magazine subscription service and, for the first time ever, an Apple Credit Card that effectively turned the company into a financial services brand. Apple also wanted a new slice of the pie that was gaming – this time in a subscription service as well.
The Apple Arcade service works in the mobile universe, for desktop machines, and in the living room. Users will be able to gain access to games on Apple TV, iPhone, iPad, and their macOS desktop or laptop machine. And they've got some pretty awesome games right out the gate.
One of the people onboard with this system is Hironobu Sakaguchi, creator of Final Fantasy. Along with H.S., many, many other developers are creating games that are going to work exclusively in the Apple Arcade ecosystem. No other platform, no other game/app ecosystem.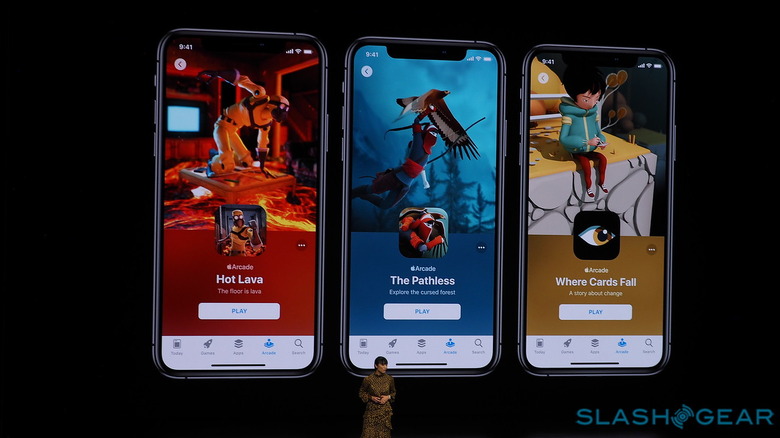 In Apple Arcade, all the games will be offline-only. That should tell you quite a lot about the sort of subscription service this truly is – not multiplayer, not at first. Unless there's multiplayer locally – which is certainly a possibility.
This system will work with the same key points at Apple News. That is that the service is easy to use, has fine attention to detail, it's private and secure, and it's expertly curated. This system also has Family Sharing.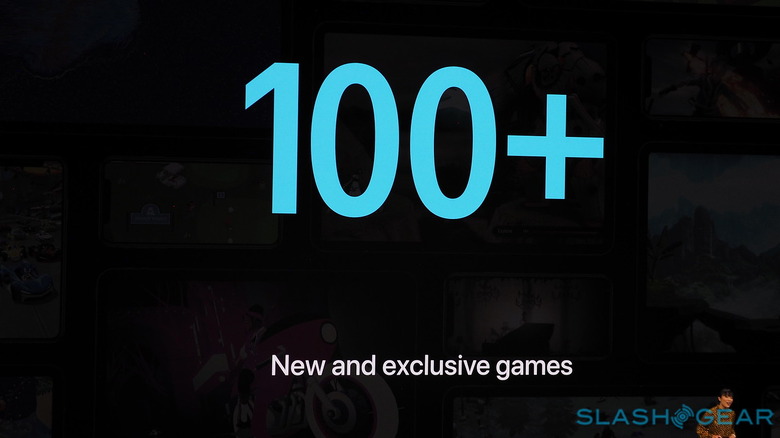 Apple Arcade will launch with 100+ new and exclusive games with no ads, no additional purchases. Users will have offline play and the ability to "play across your devices."
So at what point does a game developer decide they'll jump onboard with Android if they have the opportunity to create with this? This is most certainly the question all major game developers will be asking themselves in the very near future. What better time to jump onboard with Apple for games than now?
Unfortunately we're not being given pricing just yet – nor are we getting access to a release date. That is, beyond "this fall" and a note about how it'll launch in 150 countries at one time – and you can bet that'll mean USA's gonna have Apple Arcade by the time December rolls up. Just in time for... new hardware?