New iPod touch gets iPhone 7 chip and $199 price tag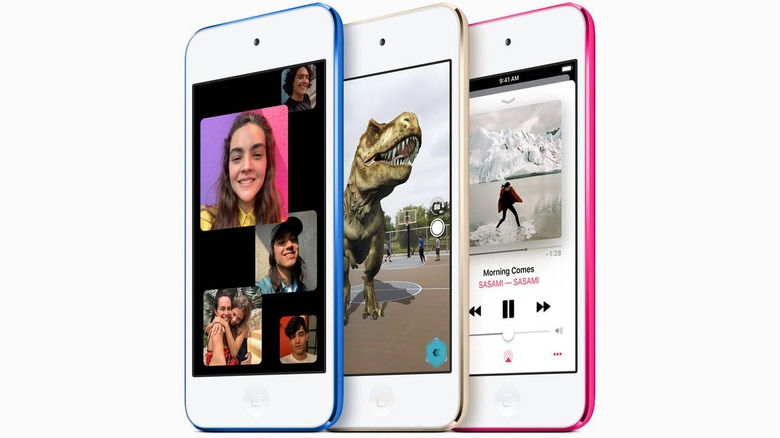 It's been nearly four years since the current iPod Touch launched, so you'd be forgiven if you thought Apple was just going to let the line slowly wind down. As it turns out, Apple won't be doing that, because it revealed a new iPod Touch model today. What will be the 7th-generation iPod Touch comes with a number of hardware upgrades and new features over its predecessor.
Of course, with four years in between releases, you'd expect some significant upgrades. On the hardware front, we'll see an A10 Fusion chip at the core of the new iPod Touch, a CPU we first saw in the iPhone 7 and 7 Plus. Apple has also bumped up maximum storage up to 256GB, though base model storage only comes in at 32GB.
Still, in this age of Apple Music, that 32GB of storage might be enough for one looking to pick up a new iPod. Indeed, Apple's announcement today tries to paint the iPod Touch as the perfect vehicle for Apple Music and – later this year – Apple Arcade, an upcoming subscription service that will allow iOS users to play through 100 different games at launch.
As far as software is concerned, that A10 Fusion CPU means that the new iPod Touch supports augmented reality. On top of that, it also supports Group FaceTime, a feature that first debuted in iOS 12.1. With Group FaceTime, you can host video calls with up to 32 people at once, chaotic though those calls may be. The new iPod Touch even comes with a 3.5mm jack, so the trusty headphone jack isn't entirely dead in Apple's eyes (at least not yet).
The new iPod Touch is up for order today on Apple's website and will land in stores later this week. There are six colors to choose from: pink, silver, space gray, gold, blue, and (Product)RED, with prices starting at $199 for 32GB of storage. There are also 128GB and 256GB models available for $299 and $399, respectively.