Fitbit's Ionic smartwatch is here, but will it be enough?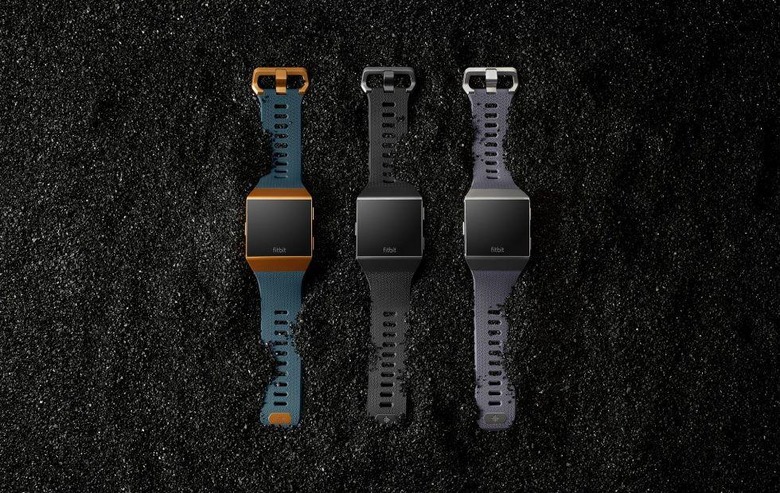 As expected, Fitbit has announced its first-ever smartwatch. Dubbed the Ionic, this new smartwatch keeps Fitbit's fitness tracking business at the forefront while offering all of the functionality we've come to expect from other smartwatches, making it a pretty tempting device for those who wear a smartwatch on a daily basis. The only question now is whether or not anyone will buy it.
Indeed, the smartwatch industry seems to be doing something akin to floundering these days, suggesting that this may not be enough to pull Fitbit out of the slump its found itself in. Nonetheless, Fitbit is pressing on, launching what might just be the most anticipated smartwatch of the year in the Ionic.
Fitbit leads off its announcement by focusing on the Ionic's many fitness-focused features. Users will have access to Fitbit Coach and an automatic running companion based in its GPS capabilities. The Ionic will also allow for better heart rate tracking thanks to enhancements Fitbit has made to PurePulse, and a new Sp02 sensor will allow users to track blood oxygen levels, which opens up the potential for tracking things like sleep apnea in the future.
At the moment, there don't seem to be very many apps available for the Ionic, and that's because it isn't running an established smartwatch OS like Android Wear. Instead, the Ionic is running FitBit OS, which means that apps will be available through the Fitbit App Gallery. Though the Gallery is a little slim to start, it's launching with apps from Pandora, Starbucks, Strava, and AccuWeather. More apps will come online after launch, and in September, Fitbit will launch an SDK that developers can use to begin crafting apps for the Ionic.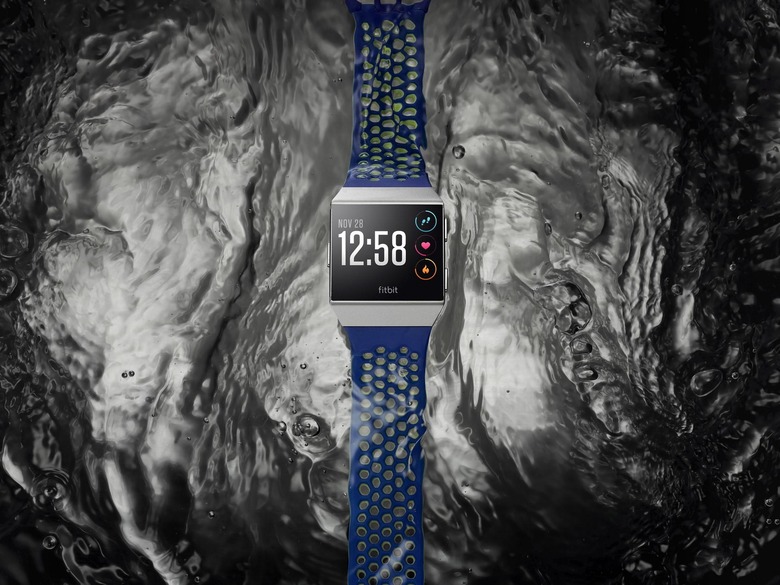 Fitbit says that the Ionic is the first device it has designed fully in-house and that it's the "strongest and lightest GPS watch" it has ever developed. The Ionic comes with a quoted 4 day battery life, but of course, your mileage may vary depending on what you're doing. All in all, it sounds like a pretty decent package, but with a price tag of $299.95, it'll cost a little more than some other smartwatches on the market.
The Fitbit Ionic is available for pre-sale today on Fitbit.com. It'll hit other retailers tomorrow before launching sometime in October at retailers like Amazon, Best Buy, Target, Macy's, and Verizon. The watch will be available in three colors – silver with a blue/gray band, smoke gray with a charcoal band, and burnt orange with a slate blue band.
It sounds like the Ionic won't disappoint as a fitness tracker, but the rather small App Galley might hold it back from becoming a true competitor to other smartwatches like the Apple Watch. We'll see soon enough, as launch day is probably less than two months out at this point. In the meantime, head down to the comment section and let us know what you think of the Ionic!