People just don't want smartwatches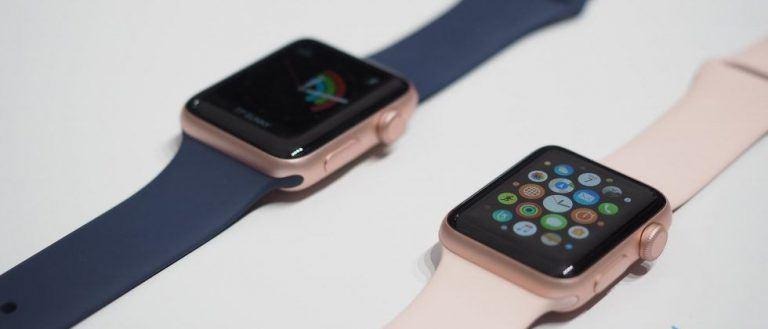 Smartwatches aren't the hit some people had expected, and eMarketer's latest forecast serves to highlight that fact. Though its forecast last year was fairly optimistic, anticipating a 60-percent growth in the wearables market this year, the company's latest forecast is much lower at only 24.7-percent. That doesn't mean consumers are abandoning wearables entirely, however, as fitness tracker growth is increasing while smartwatch adoption stalls.
Smartwatches and fitness trackers tend to have some overlap, in that many fitness trackers offer certain notifications from a paired smartphone, as do smartwatches. Smartwatches have more features than the average fitness tracker, though, enabling users to read chats and texts, answer or reject calls, issue voice commands, and similar.
For many consumers, though, the extra features offered by smartwatches are ones they don't see any particular use for — in many cases, the same features are available on the smartphone itself, and the smartwatch features are usually stunted in comparison. For many, the ability to monitor fitness metrics like heart rate and steps are the only desired features.
It's not surprising, then, that many consumers are gravitating toward fitness trackers instead of smartwatches, which are usually considerably more expensive. Said Cathy Boyle, an eMarketer analyst, "Without a clear use case for smart watches...the more sophisticated, expensive devices have not caught on as quickly as expected."
According to eMarketer, fitness trackers are starting to drive growth in the wearables market, and are primarily popular among women whereas smartwatch early adopters were largely men. Not surprisingly, wearables are most popular with the youngest adult categories — ages 18 to 34 — with the number of users dropping steadily in each advancing age category.
Overall, eMarketer anticipates less than sixteen percent of the U.S. adult population using wearables this year, with that number growing to about 21.1-percent by 2020. As well, only 39.5 million U.S. adults were using wearable devices at least once-per-month this year.
SOURCE: eMarketer