Fitbit Aria WiFi scales go on sale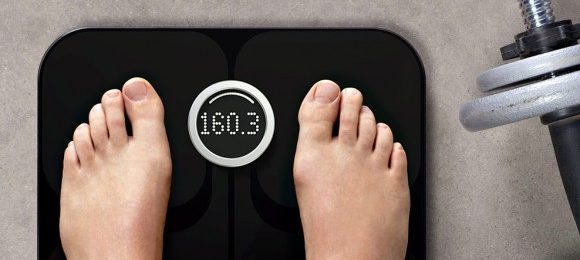 Fitbit's Aria WiFi-enabled scales have gone on sale, promising to conspire with your Fitbit Ultra wristband to tell the internet that you're fat. Announced back in January, the $129.95 Aria scales automatically upload user information on weight, percentage body fat and BMI (Body Mass Index) to the online Fitbit dashboard site, allowing you to check them remotely – such as when faced with an all-you-can-eat buffet – from your iPhone or Android handset.
The scales can handle up to eight different registered uses, capable of identifying which person is using them automatically. Setup is said to take under five minutes, and can be done on a smartphone so you don't even need to bring the scales out of your bathroom and to your computer.
By default, the data collected is set as private; users can optionally choose to share it within the household or externally. The Fitbit site tidies it all neatly into graphs and charts, with optional goal-setting and badges to motivate you. If you have a Fitbit Ultra then it can factor in activity and sleep data, too.
The Fitbit Aria is priced at $129.95 and available in black and white both online and in Best Buy and Brookstone stores in the US. It's priced at £119.99 in the UK.