Fitbit and Google team to use machine learning on your fitness data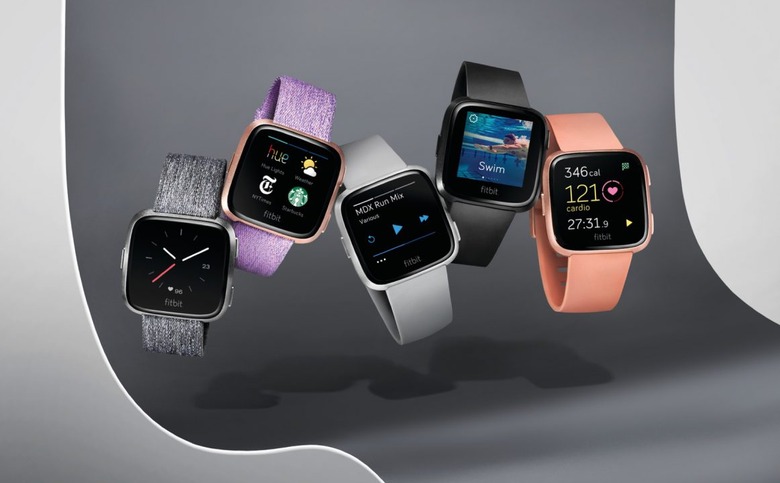 Fitbit and Google are teaming up on health, aiming to make it easier to combine individual exercise data with electronic medical records for a smarter take on fitness and chronic conditions. The deal will see Fitbit use Google's Cloud Healthcare API to funnel the everyday movement and workout data gathered by its wearables into owners' patient profiles.
Launched back in March, the Google Cloud Healthcare API was the Alphabet company's big push to bridge the heavily-regulated health data industry with more readily-accessible hardware and software, like fitness trackers. It combines healthcare data types like FHIR, DICOM, and HL7 with machine learning, with the expectation that smarter manipulation of patent data will unlock new insights into conditions like diabetes and hypertension.
At the time, it seemed like Google was counting on its own WearOS platform – née Android Wear – to do the bulk of the data gathering. It's fair to say that, despite several years of Google pushing the Android-based smartwatch OS, and numerous hardware partners trying to sell wearables running the software, that has struggled to gain traction. Indeed, even with the rebranding, new WearOS models have remained in relatively short supply.
Fitbit's role in all this, therefore, will be straightforward. The company already holds pole position in the wearables segment worldwide when it comes to hardware; now, it will be transitioning its software to the Google Cloud Platform. Fitbit Health Solutions will then use the various healthcare and Internet of Things (IoT) APIs that Google offers to allow doctors, hospitals, and other healthcare providers to feed data into their patient records.
"The move will allow Fitbit to leverage Google Cloud's infrastructure and advanced security capabilities to help accelerate the Fitbit Health Solutions business and expand deeper into population health analysis, while maintaining Fitbit's commitment to protecting consumer data," the two companies said today. "Google's AI and machine learning capabilities and new predictive analytic algorithms will further Fitbit's industry-leading efforts to bring more meaningful data and insights to consumers to help them achieve positive health outcomes."
It's not the first attempt at a centralized healthcare store, mind. Fitbit previously supported Microsoft's push to be at the heart of digital patient records, HealthVault, allowing owners of models like the Blaze to share their exercise and fitness data directly to a doctor or other provider. However it pulled support back in 2016.
What it doesn't mean, at least at this stage, is a Fitbit WearOS smartwatch. The company continues to use its own platform, recently updated and augmented with tidbits acquired from Fitbit's purchase of Pebble. That new OS 2.0 was pushed out to existing Fitbit Ionic smartwatch owners in mid-March, and comes preloaded on the Fitbit Versa, its new $199.99 wearable.