Fitbit drops Microsoft HealthVault sync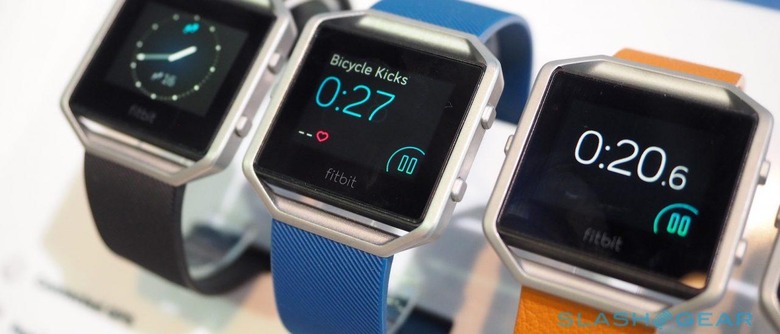 Fitbit is axing support for Microsoft HealthVault, the company's cloud-based database intended to make sharing information with healthcare professionals more straightforward. One of the lesser-discussed features of Fitbit products like the Blaze smartwatch, the HealthVault support had allowed wearers to push records of their activity and exercise to Microsoft's service for later consideration by a doctor or other specialist.
It's unclear how many people actually used the service, but the company now says it's retiring it. "We strive to channel our energy and resources into creating the most value for our customers," Fitbit told SlashGear in a statement today.
Owners of Fitbit products who had linked their accounts with HealthVault were notified of the change by email. According to Fitbit, no further data will be sent to HealthVault as of September 12.
However, access to any data previously synchronized will be available through the Fitbit dashboard after logging in.
The partnership with HealthVault had always been fairly one-sided. While Fitbit could export data into Microsoft's system, it wasn't reciprocal: HealthVault wouldn't send data from other services back to flesh out a Fitbit account.
Whether that's a contributing factor to the decision or not is uncertain, though with the increasing value placed on individual data – particularly as it pertains to health – it's not hard to imagine Fitbit growing frustrated by the deal.
There's still a long list of compatible services, too, including popular running apps like RunKeeper, Strava, and MapMyRun, together with gaming-based apps like DietBet and Stridekick. It's not just software and the cloud, though, with hardware products like Thermos's Connected Hydration Bottle able to inform a Fitbit account when people drink water.
Meanwhile, Fitbit has been exploring avenues for wearables beyond just monitoring health and fitness. Back in May, the company acquired Coin in a move widely seen as presaging mobile payments support on Fitbit wearables, while an earlier partnership with Amazon brought Fitbit data into Alexa, the retailer's voice-controlled virtual personal assistant.
"We strive to channel our energy and resources into creating the most value for our customers. After careful consideration, Fitbit will no longer be supporting API integration with Microsoft HealthVault, an application that allows users to store and share their health data with health professionals. We remain committed to the promise of digital health and our mission to help people lead healthier, more active lives by empowering them with data, inspiration, and guidance to reach their goals. We're always looking for new ways to support our users' health and fitness goals, and we encourage customers to visit fitbit.com/partnership for other available integrations.

We believe that connected device platforms like ours can serve as a means for better patient engagement and deeper clinical collaboration, and hopefully lead to better health outcomes, fewer hospital visits and reduced healthcare costs. To help specific populations better manage their health, Fitbit works with third party partners to leverage technology and software to drive better outcomes, including partnerships with weight management leaders, condition care programs and telehealth and electronic health record integration" Fitbit