Fitbit's Coin acquisition paves way for fitness band mobile payments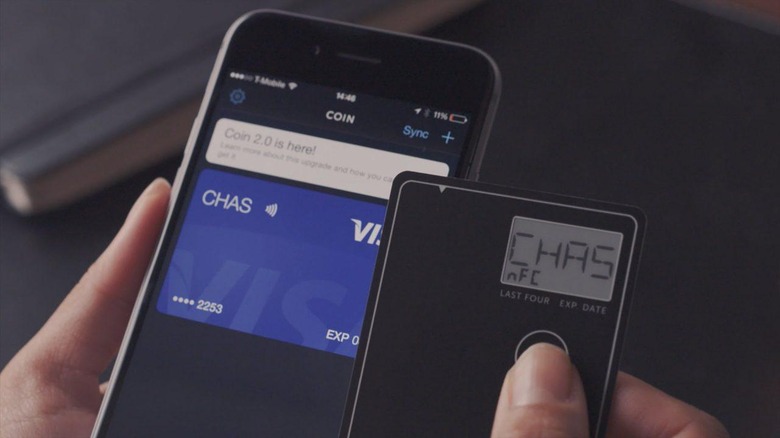 Coin, a four-year-old company that has developed technology for making mobile payments, was acquired by Fitbit this week. The acquisition will give Fitbit access to Coin's intellectual property pertaining to its wearables payment platform, and will also bring some of Coin's 'key personnel' to Fitbit. The deal spells the end to Coin's payment products, but opens the door to mobile payments for Fitbit's own customer base.
Coin announced the acquisition this week, saying that it will no longer sell any of its products, in that Coin 2.0 has sold out and it won't be making any more. Those with an existing Coin device will be able to use it until its battery dies, at which point you'll have to gravitate to a different product — and since the battery lasts for two years, you're probably good to go for a while.
It is sad news for those who like Coin's platform, yes, but it seems the acquisition will ultimately be for the better. Now that the company's wearable payment platform IP is in Fitbit's hands, the latter company has all the trappings needed to create a fitness wearable able to make mobile payments, something that would give its products a huge element of attraction over competing wearables from Jawbone and more.
We don't know anything about what Fitbit paid for Coin, nor any related particulars, but a tidbit was dropped about Fitbit's plans to create it own NFC payment system that 'could be' used in future Fitbit products. The move wouldn't be surprising, as Fitbit — one of the top fitness wearable makers out there, presently — has been feeling the pressure from an increasingly crowded marketplace and sophisticated competitors (remember when Fitbit sued Jawbone?)
Mobile payments are becoming a thing in a large way, and will likely see an explosion of usage in the U.S. as retailer Walmart further expands its Walmart Pay option, bringing the reality of mobile payments to the general public's attention in a big way.