Walmart Pay arrives in 590 stores across Texas and Arkansas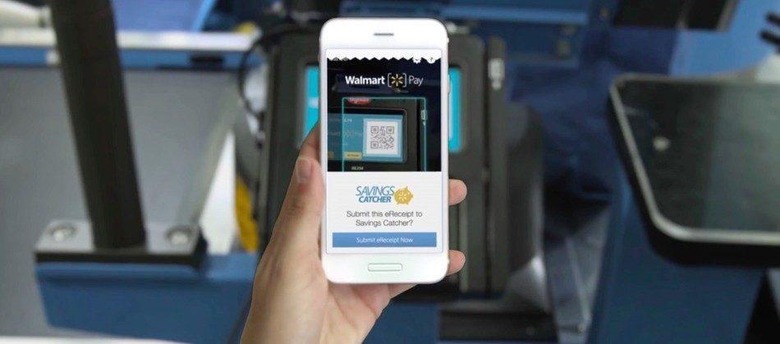 Walmart Pay is finally starting its grand rollout, giving the retailer's hoard of shoppers a mobile way to pay in-store that doesn't involve Android or Apple. The rollout is starting with Arkansas and Texas, but not in a trickling fashion — all the stores in both states are getting support for the mobile payment option, amounting to 590 locations. Walmart Pay was first announced this past December.
Walmart Pay, for those unfamiliar, is akin to Apple Pay, Android Pay, and Samsung Pay — connect your credit or debit card to the account, then use your phone and the app to make a payment when you're ready to checkout. This is said to be more secure, in that you won't have to furnish and swipe your physical card; as well, it makes keeping track of purchases easier, as users will be given a digital receipt rather than a paper one that can be accessed within the Walmart app.
Walmart is the first retailer in the United States to create and offer its own mobile payment system rather than adding support for an existing one (eg, Android Pay). This has resulted in delayed support for mobile payments — many other companies have already added support for Android Pay and Apple Pay — but that may not matter in the end, as the retailer has a huge shopping base, and few of them are likely to choose an alternative based on whether they can pay with their phone rather than their debit card.
How huge of a shopper base? Walmart says it has about 140 million people buying stuff in its stores every week. With Walmart Pay, those people will be able to make their payments much quicker than current POS systems, and so the long lines affecting some stores may diminish...assuming Walmart's customer base has any interest in adopting a mobile payment system.
SOURCE: VentureBeat