Fitbit Ionic OS 2.0 update goes live: Here's what's new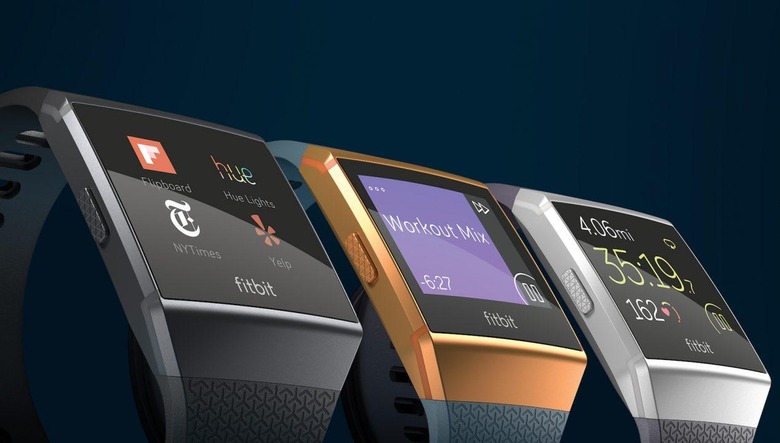 Fitbit may have its new Versa smartwatch to debut Fitbit OS 2.0, but owners of the wearable company's existing products aren't being left out. Ionic wearers should slowly begin to see Fitbit OS 2.0 roll out to their smartwatches, the company has confirmed, though right now it's a small-scale deployment to make sure nothing goes wrong along the way.
Indeed, to begin with only around 10-percent of Ionic users will see Fitbit OS 2.0 (version 27.32.4.19). "We roll out releases in phases as a cautionary measure so that we can monitor performance closely and make adjustments if needed," the company says. Assuming everything goes to plan, however, all Ionic owners can expect to have the new software within a few weeks.
As you'd hope, some of the biggest improvements the Fitbit Versa makes are also carried over to the Ionic. The headline feature is Fitbit Today, the new dashboard of timeline health and fitness data. It's able to show personalized daily and weekly health and fitness stats, along with historical activity and exercise summaries.
It's also where Fitbit tips will be shown, along with action-orientated prompts. What used to be included in the Ionic's daily stats have been incorporated into Fitbit Today too, from their old spot in the Today app. Swiping up from the clock face opens the new dashboard.
Other changes include the abbey to add Deezer playlists to the Ionic, while some of the navigation controls have changed as well. Summoning Fitbit Pay, for instance, used to be done by holding down the back button. Now, that calls up not only payments but the music controls and the shortcuts screen too. That, Fitbit points out, also sees all of the music controls condensed into a single screen.
Notifications, meanwhile, are now found when swiping down from the clock face, or by pressing and holding the top button. Swiping up from the clock face shows not only the Fitbit Today dashboard but the current battery level. Finally – and perhaps most confusing for those whose muscle-memory has settled on the old UI – some of the apps have changed order, the company says.
To update, you can check if you're among Fitbit's initial deployment for Fitbit OS 2.0 in the companion smartphone app. The recommendation is that you make sure your Ionic is hooked up to a WiFi network, too, since this isn't going to be a small download; probably best to have it on the charger, too.