Fish-with-a-face game Seaman tipped for 3DS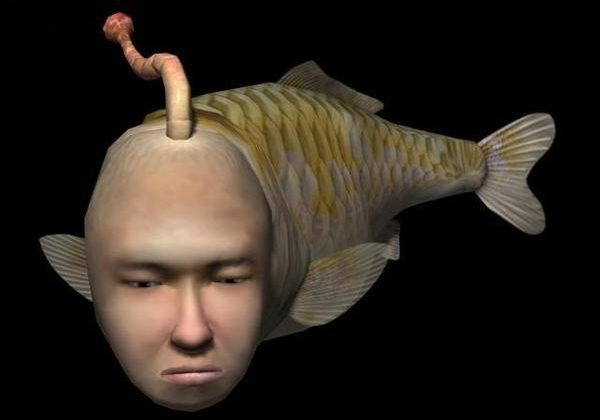 Bizarre 1999 Dreamcast classic Seaman is set to spook a new generation of gamers on the Nintendo 3DS, according to Japanese reports, though it's unclear if Leonard Nimoy will return to the franchise. The game's return is part of Nintendo's plan to bring other classics to the 3D-capable handheld in an attempt to broaden its appeal, the Nikkei reports, with Seaman being just one of the titles apparently in consideration.
Seaman landed on the Japanese Dreamcast in 1999, taking advantage of the console's optional microphone accessory to allow gamers to talk to an odd breed of freshwater fish. Blessed with a lifelike human face, the "Seaman" breed responded to the player's company, spouting facts when given different dates, as well as generally demanding attention. More information over at Wikipedia.
Although unconventional, the game was a best-seller in Japan, and one of the top three titles for Dreamcast during the console's halcyon years. A PlayStation 2 version was later released, again in Japan,
Nintendo's move to find more compelling titles to the 3DS is seemingly a reaction to slow initial sales of the handheld, which the company blamed for its poor financial performance last year. Sales have since picked up – in fact, the 3DS set a Japanese console sales record recently - but Nintendo still faces strong competition from iOS and Android gaming.
[via Andriasang]