First QWERTY BlackBerry 10 in Dec tips RIM roadmap leak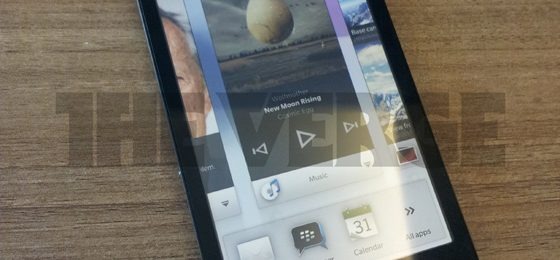 RIM's first QWERTY BlackBerry 10 handset won't arrive until December, according to the latest leaks from the ailing company, with a further keyboard-toting slider tipped for early 2013. After last week's twin PlayBook tidbits as well as news on new Curves, BGR's sources reckon the BlackBerry London will hit in September, but will be followed in December by a combo touch and QWERTY device running the BlackBerry 10 OS and slotting into the Bold series.
That will be followed in Q1 2013 by a QWERTY slider, the insiders continue. No information on what, exactly, that device might offer, though it's worth remembering that RIM was tipped to be readying the Milan, itself a portrait orientation slider, until subsequent leaks claimed the handset had been axed.
As for the new PlayBook, the first model is tipped to drop in May or June this year, with a 1.5GHz processor and HSPA+ connectivity good for up to 42Mbps. That's presumably the 7-inch version from last week's leak – also believed to have NFC – and the same model ex-CEO Jim Balsillie mentioned as one of Thorsten Heins first projects at the helm of the Canadian company.
Heins surprised investors and users alike with suggestions yesterday that RIM doe not require any great shake-up in order to be competitive in the smartphone market. Instead, the new chief exec will continue on the same road as Balsillie and Lazaridis before him, only considering licensing BlackBerry 10 if he's actively approached by competitors.