First details on LG V30 surface, including Snapdragon 835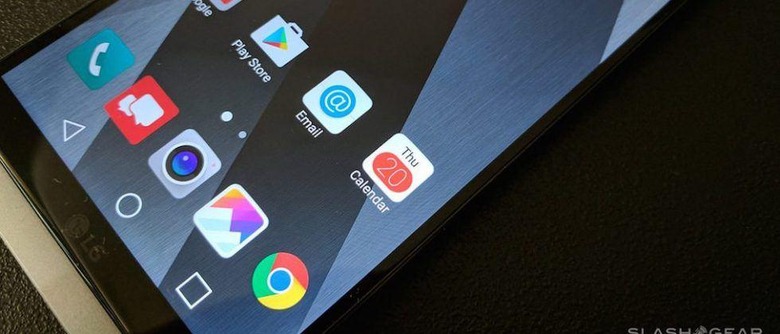 While LG's sole focus at the moment is likely the upcoming LG G6 — which is just days away from its debut — the company is still quietly working on its other flagship smartphone due sometime later this year. That would be the follow-up to last fall's highly-praised LG V20, tentatively known as the LG V30. Thanks to early leaks coming out of China's Weibo site, we're getting some ideas of what to expect when it comes to the Android device's specs.
Assuming these details are accurate, right off the bat it's clear the LG V30 will be a hefty upgrade over the V20. The phone is said to feature Qualcomm's powerful new Snapdragon 835 processor, which Samsung has exclusivity on until April, and will pair with chip with 6GB of RAM.
Other features mentioned in the leak include the use of dual cameras on both the back and front of the device, signifying the LG V30 will take its photography capabilities very seriously. Similarly, the phone will high-end audio thanks to improvements on the LG V20's Quad DAC technology. There's also the promise of other "mysterious" features on the way, but that's anyone's at this point.
The LG V20 was unique in that it had both a 5.7-inch Quad HD display and a secondary IPS Quantum screen. Previous leaks have mentioned that the V30 will skip this dual display setup in favor of something new, but there's no word yet on what LG could be planning.
SOURCE Weibo