LG G6 gets a Quad DAC to pull in audio buffs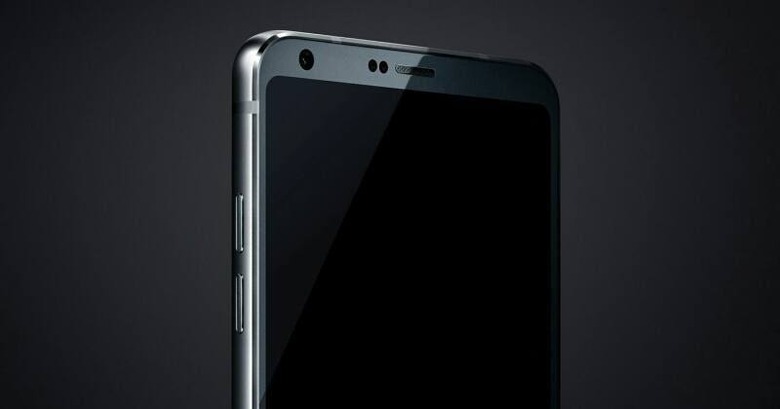 We're just a few weeks out from the official reveal of the LG G6, but as we wait for MWC 2017 to arrive, LG has been parting with some details. We already heard about the G6 display by way of the invitation to LG's press event, but today, LG announced that the G6 will feature a Quad DAC. LG is making a play for audio buffs here, or really anyone who would appreciate better sound coming from their smartphone.
This doesn't come as a surprise, since it isn't the first LG phone to make use of a Quad DAC. LG's V20, which was released last fall, has that distinction. With that in mind, it makes sense that LG's top-of-the-line phones from then on would feature a Quad DAC as well.
READ MORE: LG V20 ReviewThe Quad DAC (digital-to-analog converter) found in the G6 is being supplied by ESS, and offers what LG calls "fine control" of the left and right channels. Being able to control those channels separately means that the G6 can better balance sound and reduce noise. The Quad DAC, as the name implies, packs four digital-to-audio converters on the same chip, which reduces size and drops noise by up to 50% over a single DAC.
LG says that this Quad DAC features a wider path for transmitting signals, which paves the way for 32 bit hi-fi listening. Just as well, the DAC's improved circuit integration means that the distortion rate has been lowered to 0.0002%. The result of all of these tweaks is hopefully a cleaner sound that comes as close as possible to the original source.
We don't have a ton of official details on the LG G6 yet, but those are coming around the bend shortly. The LG V20 was a pretty solid phone, and while LG took some missteps with the G5 (like not really supporting its modular design), here's hoping that it can bounce back with the G6. We'll find out much more about the G6 in a couple of weeks, so stay tuned.