First 2015 Chevy Corvette Z06 auction to benefit cancer charity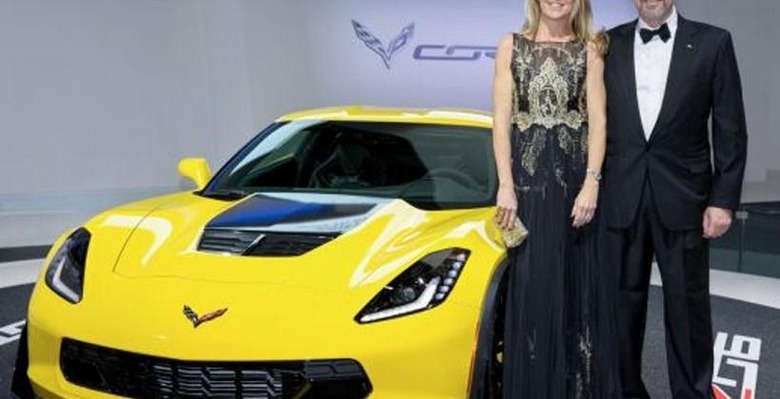 Chevrolet has been auctioning off special cars to benefit charity for a number of years. The automaker auctioned off the very first 2014 Stingray Corvette convertible to benefit charity last year and raised $1 million. Chevy is set to auction off another very special car this year.
The car at this auction will be the very first 2015 Corvette Z06. the Z06 and more potent Z07 version of the Corvette were announced in January. If the auction for the first 2014 Stingray convertible raised $1 million, I would expect this much more potent and desirable Z06 to bring even more. The auction will take place at the Barrett-Jackson Collector Car Auction in Palm Beach, Florida on April 12 and the proceeds will benefit the Karmanos Cancer Institute.
The Z06 is similar to the normal Stingray, but has lots more aerodynamic tidbits on the outside and lots more power under the hood. The car packs a 6.2L LT4 V8 under the hood that has a compact supercharger coaxing out 37% more horsepower and 40% more torque from the normal V8 engine.
The Z06 also gets titanium valves, aluminum heads, and lots more internal tweaks for cooling and performance. We are still waiting to hear just how much the Z06 will cost. Chevy has said that if you could afford the previous Z06, you will be able to afford the new Z06 indicating pricing will be close. With the new supercharged V8, that is hard to believe.
SOURCE: GM