Finally, the Moto 360 2nd Gen Android 2.0 update is here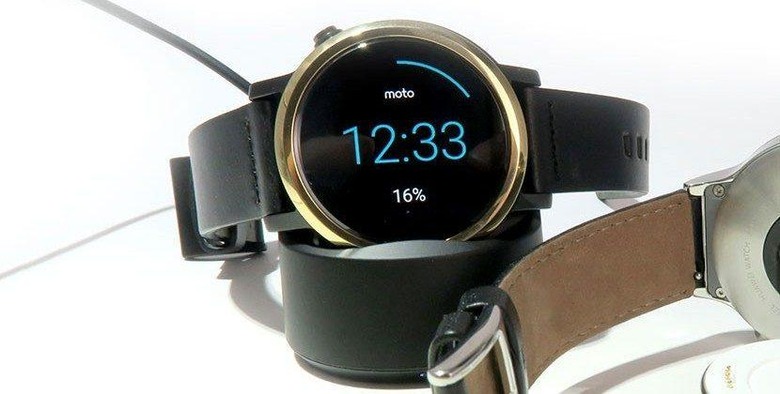 Motorola's long-anticipated Android 2.0 update for the Moto 360 2nd Gen has finally begun rolling out, though owners of the smartwatch may still have to wait to see it. Wearers of the watch, launched in late 2015, had been left in limbo waiting for Motorola to get around to pushing out Google's updated version of its OS, which adds features like Play Store access and Google Assistant to wearables. Now, that deployment has actually started.
As of April this year, Motorola was still saying that the update would be coming "soon". Unsurprisingly, that didn't go down well with Moto 360 2nd Gen buyers, since it had been several months since Android Wear 2.0 had been released by Google. A month on, and Motorola's Twitter support team has confirmed that this week is the week.
"Happy to report that Android Wear 2.0 will start rolling out in phases on Moto 360 2nd Gen," the Moto Support team reassured one owner's query, "possibly as early as today." Exactly how long those phases are expected to take, of course, remains to be seen. Asked for a rough idea of the roadmap, the account declined to comment.
"We don't provide release dates," a team member said, "but we're working to roll it out to all eligible devices globally as quickly as possible." Meanwhile the news only impacts the second-generation Moto 360. The Moto 360 Sport which was released at the same time, but with a different design and more of a fitness focus, is still going to get Android Wear 2.0 Motorola has confirmed, but there's no news on when it'll happen.
Already, some Moto 360 2nd Gen owners on Twitter are reporting having seen the update pop up as available. It's by no means all, however, and so if you're glancing anxiously at your wrist in anticipation you might have to steel yourself to wait.
Sadly for those with the original Moto 360, the round-faced smartwatch which arguably put the platform on the map, there's no good news. Motorola has already confirmed that the first-gen Moto 360 won't be getting Android Wear, blaming the smartwatch's hardware for not being up to the challenge of the new version.
@NamelessWing @Moto Happy to report that AndroidWear 2.0 will start rolling out in phases on Moto 360 2nd Gen, possibly as early as today.

— Motorola Support (@Moto_Support) May 25, 2017
VIA Engadget
SOURCE Moto Support