Father's Day Gift Guide 2018: the best tech gifts for dad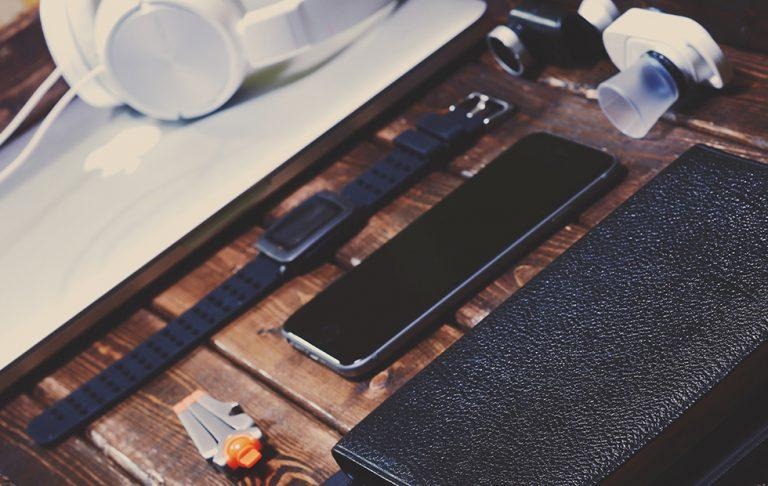 We may receive a commission on purchases made from links.
Father's Day is June 17, and that gives you just enough time to figure out what to get dad on his special day. Not sure what to get? There's no shortage of excellent gadgets this year and we're here to help narrow down the choices. Looking for a wearable, smart clothes, laptop, lifestyle accessories, or something truly unique? This list is for you.
Matrix PowerWatch X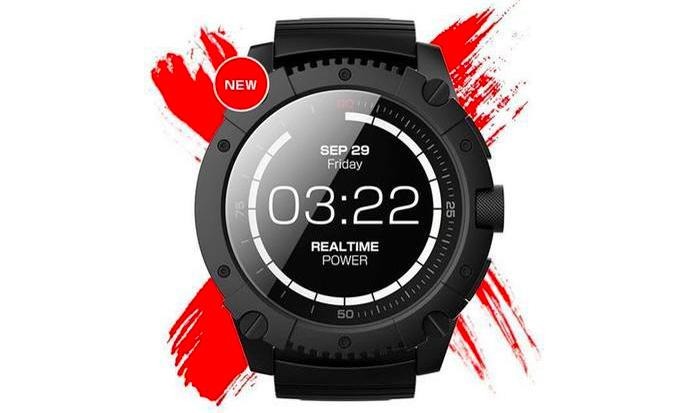 Smartwatches have been around for a while, but none are as interesting as Matrix's new PowerWatch X. This wearable is powered with body heat, eliminating a smartwatch's most annoying requirement: being charged. Rather than putting it on a charger every night, PowerWatch X users merely put it on their wrist, where it uses special hardware to convert body heat into energy. The watch is available now for $279 USD.
Nuraphone Headphones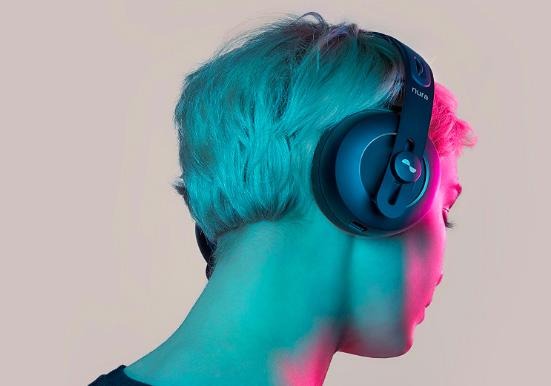 Headphones aren't all made the same, and the Nuraphone Headphones drive that point home. This model offers a variety of special features, including dual-layer sound isolation, sonic molding, both wireless and wired support, and the ability to learn the user's hearing by creating a unique hearing profile. Nura, the company behind Nuraphone, is offering its model now for $399 USD.
Huawei P20 Pro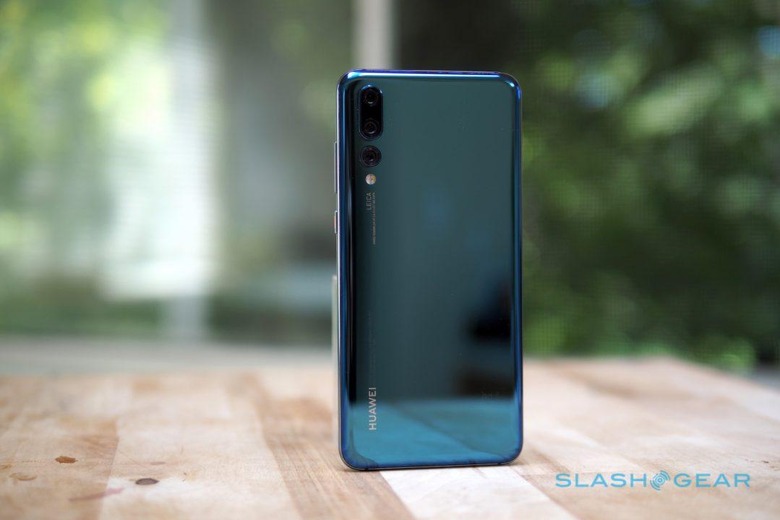 There's no shortage of high-end smartphones and picking a single one is difficult. Assuming dad prefers Android, one of the best options this summer is the Huawei P20 Pro, a top tier smartphone with a triple camera system, excellent OLED display, and unique color options that make the handset stand out from the crowd. Though you can't get this model from a carrier, you can find it unlocked on Amazon for about $850 USD.
iPad 2018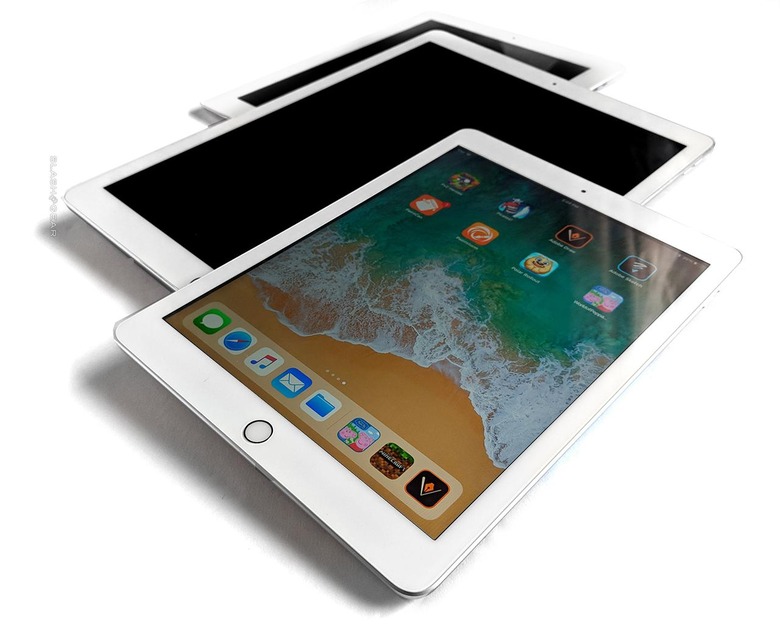 Laptops are no longer the dominate web-surfing tool for the average person, having been replaced by the smartphone. These handsets have their own limitations, though, including the eye strain that comes with using such a small screen for a long period of time. If dad needs something a little bigger for watching movies, reading books, and doodling, check out Apple's new iPad 2018 model. Check out our review here! Available now for $319 USD from a variety of retailers.
Huawei MateBook X Pro Laptop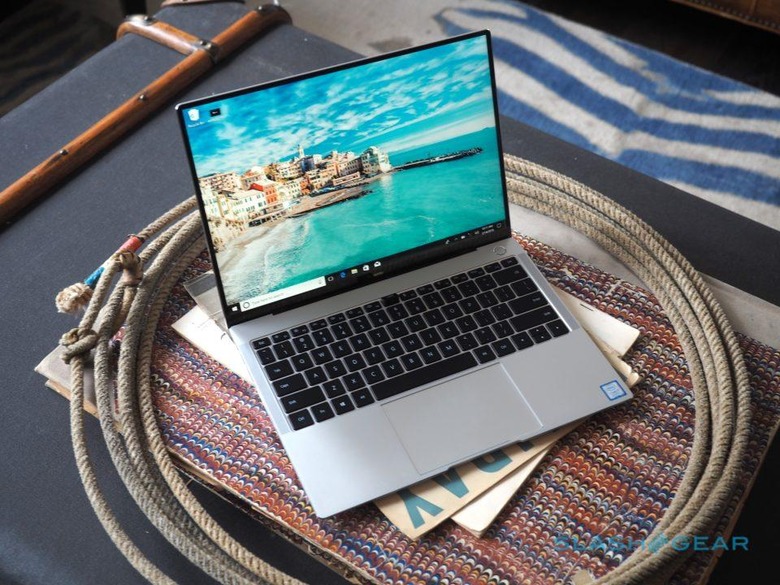 Huawei is behind one of the sleekest laptops available at the moment with its new MateBook X Pro. This model, often compared to the MacBook Pro, is lightweight with tiny bezels, a sharp 3K display, USB-C, and a bunch of other notable features. Check out our review and pick it up from Amazon for around $1,000 USD.
Panasonic Arc4 Electric Razor for Men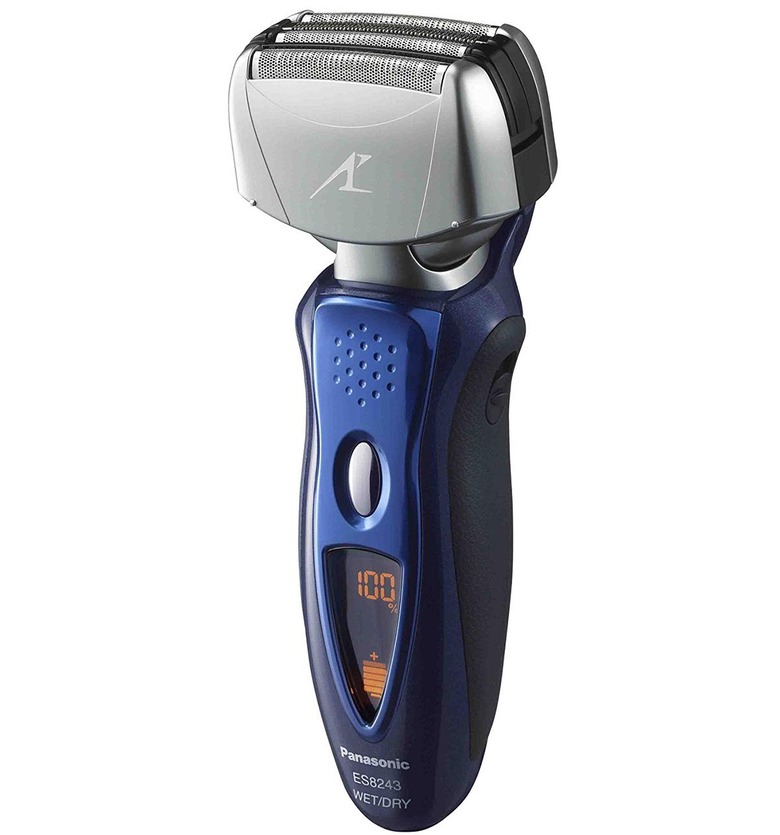 There's no shortage of electric razors on the market, but finding a good one is difficult. Remington arguably enjoys the most notoriety in the industry, but Panasonic is a competitor worth checking out. The company's Arc4 Electric Razor for Men, though a tad pricey, enjoys one of the highest ratings among electric razors, currently sitting at more than 1,700 5-star reviews on Amazon. This model is wireless with support for wet/dry shaving, 13,000 cuts-per-minute, a pivoting head, and integrated trimmer. Available from Amazon now for $105 USD.
Remington PG6025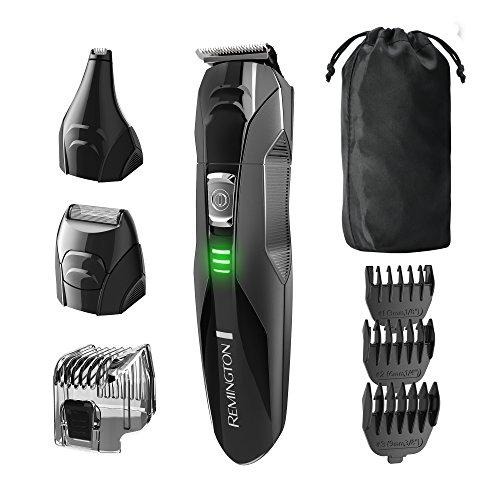 A general electric razor is only half of a proper grooming toolkit. You'll need a proper grooming kit to go with the electric razor, one with smaller, more precise tips and attachments to create sharp lines, fades, and other final touches to beards, sideburns, and mustaches. Remington makes a model that has proven popular, the 8-piece PG6025. This set is available from Amazon for $20 USD now.
LEGO Bugatti Chiron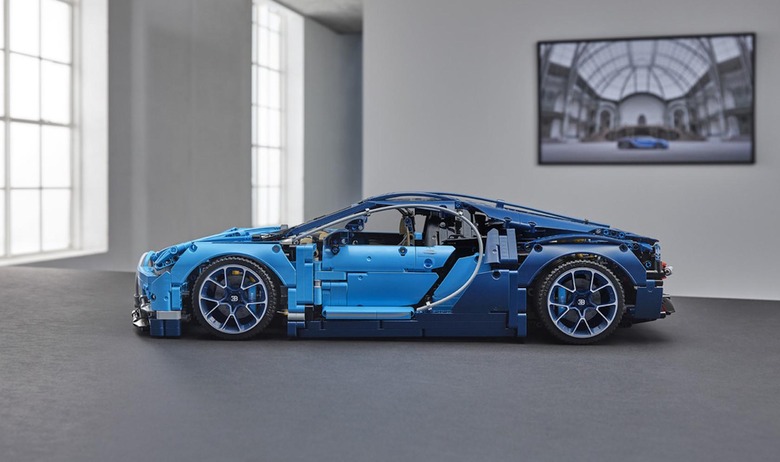 LEGO has launched a kit that is perfect for dads: its new LEGO Technic Bugatti Chiron. The kit contains 3,599 pieces and recreates a 1:8 scale version of the supercar. The final model measures 22in x 9in x 5in, making it the perfect size for mounting or putting on a shelf. Even better, the kit costs a fraction of the supercar at $349 USD. The only catch? You have to buy it directly from LEGO because it won't hit other retailers until late summer. Have a peek at our LEGO tag portal for more reviews and set ideas – there are a bunch!
Verizon Hum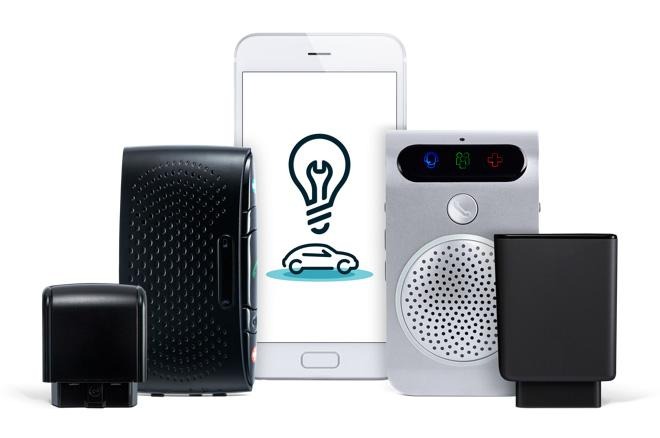 Forget old-school OBD sensors, the market is now full of smart OBD gadgets that make it easy to monitor your car using a smartphone. Assuming dad has a car with an OBD2 port, check out Verizon Hum, a connected car system that includes an OBD II reader, Bluetooth speaker, and smartphone app. With this, drivers get access to car diagnostics, help with car trouble, and more. The system is available for about $80 USD, a Verizon subscription not included
Ember Ceramic Smart Mug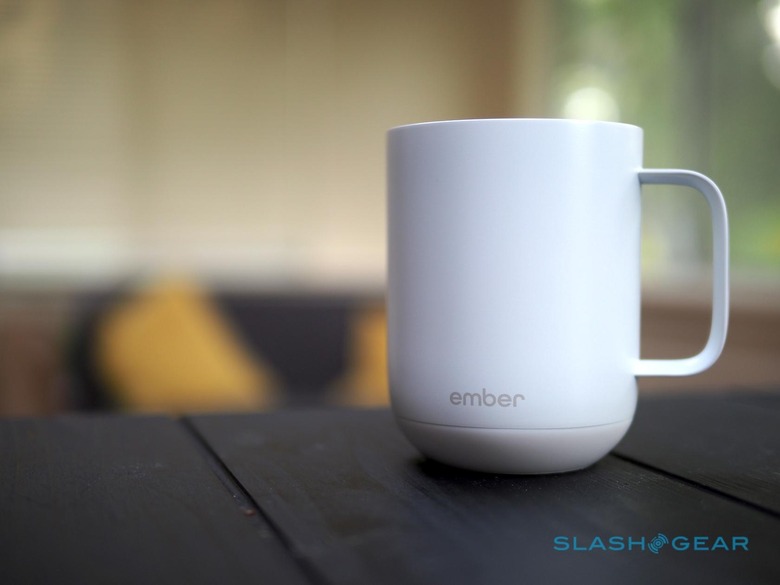 A ceramic mug is a staple in any office, but a man cave calls for something special. Thus enters the Ember Ceramic Smart Mug, a coffee mug with Bluetooth, temperature control, and a companion mobile app. The mug is available from Amazon for $79.95 USD in both White and Black colors.
Guardzilla 360 HD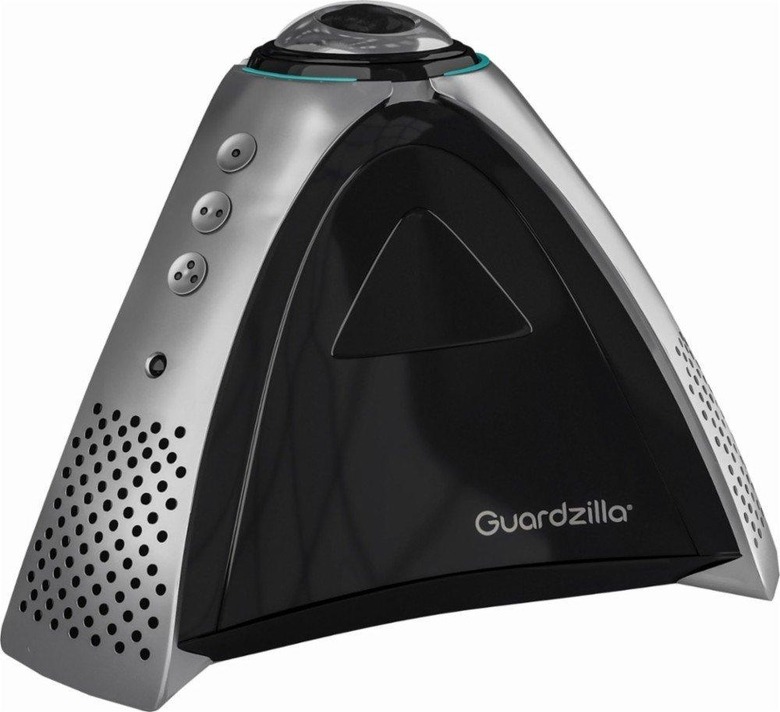 Home security needs are easier to satisfy than ever, and the first solution is a home security camera. There are many options on the market, one of which is the 360-degree Guardzilla 360 HD. This model features passive infrared motion sensors, night vision, support for auto-arming/disarming, dedicated call buttons, and 360-degree video monitoring. Available now for $129.99 USD.
LiftMaster Elite Series 8500W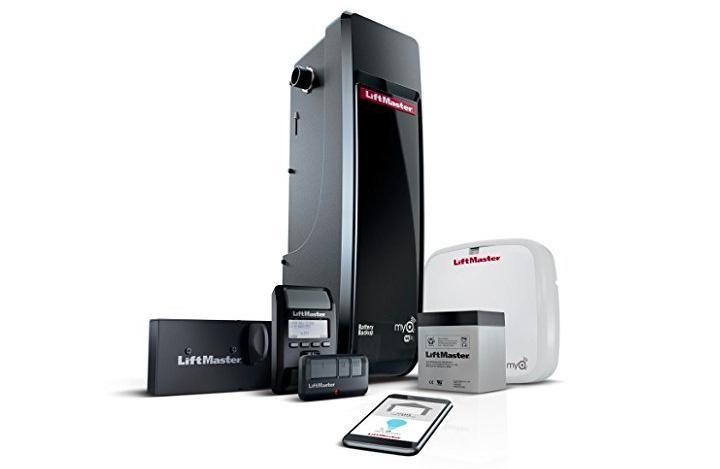 No garage is complete without a proper door lift system, and that's where the LiftMaster Elite Series 8500W Jackshaft garage door operator comes in. Unlike many garage door openers, the LiftMaster has built-in WiFi and a mobile app that provides alerts and remote control. The model is available through Amazon for $440 USD.
Sonos One Speaker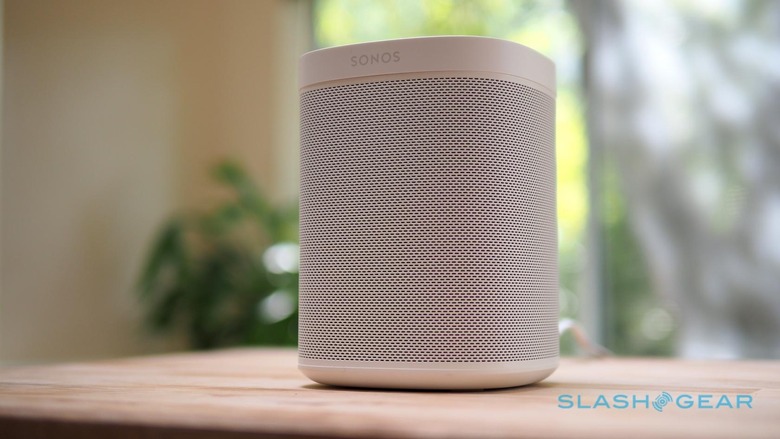 Sonos offers a variety of audio products for whole-home and single-room audio, and one of the most popular options is the Sonos One wireless speaker. This model can be used by itself or as part of a larger Sonos audio system, but it brings one big feature with it: support for smart assistants like Alexa and Google Assistant. Check out SlashGear's speaker review here! Available now for $199 USD.
Philips Hue Connected Lights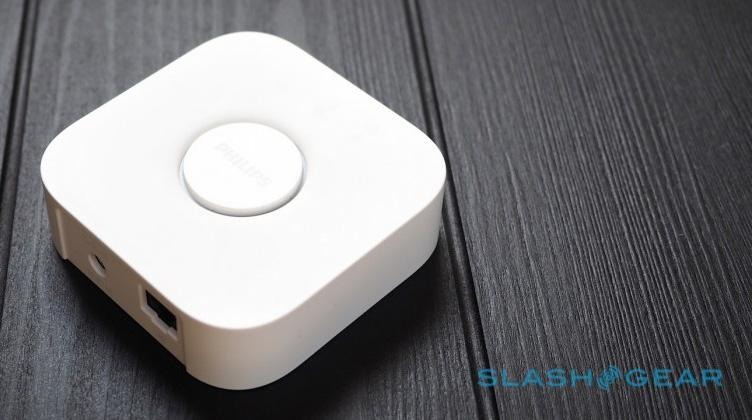 No modern home is complete without connected light bulbs. Forget walking back upstairs to shut a light off or wondering whether you remembered to turn the porch light on, a connected light bulb makes home lighting available from a mobile device and, depending on mobile, a smart speaker. Philips Hue is one of the oldest and best known smart lighting brands; it offers a variety of models, including the Philips Hue 2.0 system. Check out our review of the model and get a four-bulb starter kit for $189 USD.
Jacquard Commuter Trucker Jacket
Clothing isn't the first thing that comes to mind when one thinks of gadgets, but that hasn't stopped Google from plowing forward with Jacquard Levi's Commuter Trucker Jacket with smart tech built-in. This is the company's first collaboration with Google, the end result being a denim jacket designed for urban cyclists. How does it work? Put simply, this jacket has tiny electronics that alert the wearer to calls and other inbound info. Unlike most smart apparel, Levi's smart jacket is available now for $350 USD.
AIO Sleeve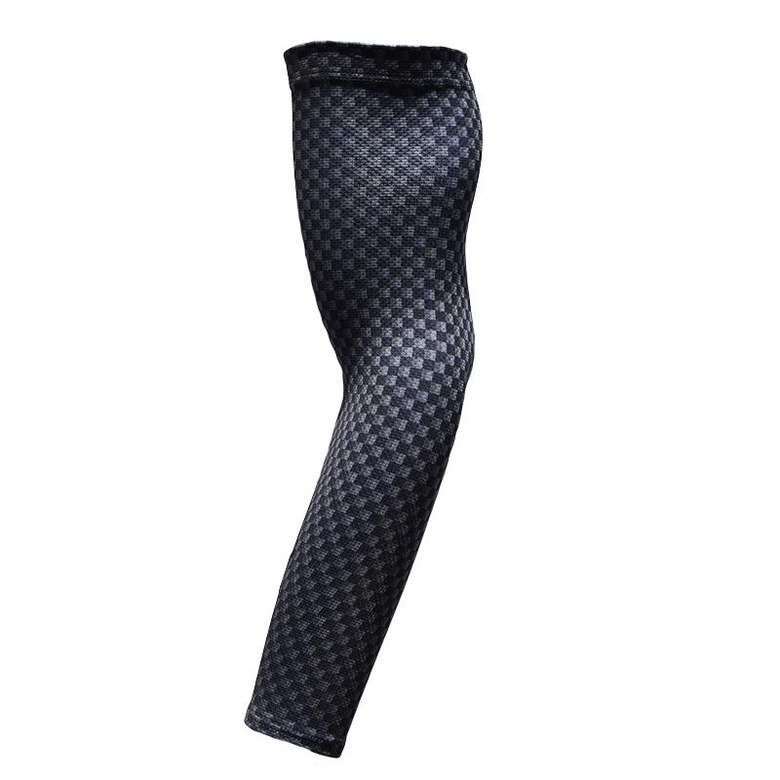 For athletic fathers, look no further than the AIO Sleeve, a literal compression sleeve that contains sensors for monitoring health and fitness metrics. The wearable works with a companion app to provide data, including real-time EKG results, on a smartphone. Komodo Technologies offers the AIO Sleeve on its website for $169 USD.
US HOVR Connected Shoes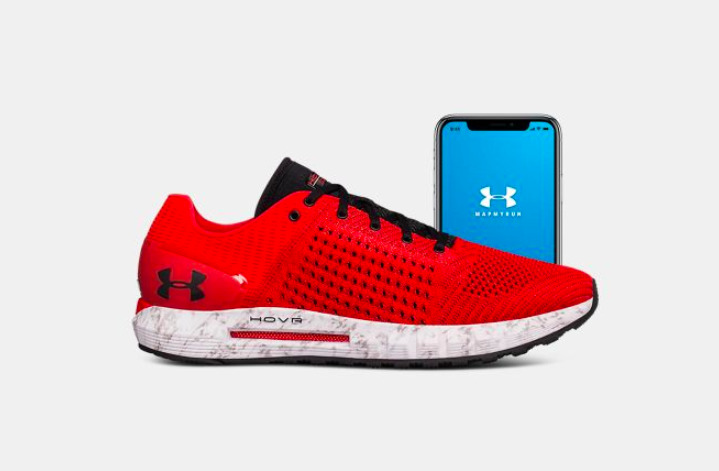 Arguably the most popular smart apparel comes in the form of gym shoes, and chief among the offerings is Under Armour's various UA HOVR models. The company offers the UA HOVR Connected running shoes for men in several colors and styles, all of them with the maker's Record Sensor tech and a companion app. This model costs $110 USD from Under Armour.
Peak Design Everyday Backpack
A good bag is a vital resource in a world full of gadgets, but picking the right one is tricky. Peak Design has an excellent reputation as far as bags so, and one of its newer items is the Everyday Backpack. This waterproof bag is designed for everyone, not just photographers, and is available to accommodate a variety of items, including laptops, tablets, and cameras. Check out our review for full details, and get it now for $259.95 USD.
Wrap-up
In a world of fast-shipping, you still have plenty of time to order the perfect (or two) for dad. Whether you're looking for a laptop, smartphone, or the smartest shoes dad's ever owned, the list above covers all your bases.
SlashGear uses affiliate links, and sometimes if you buy something we'll get a small cut of the sale