Faraday Future hit with $1.8m lawsuit in sizzle reel spat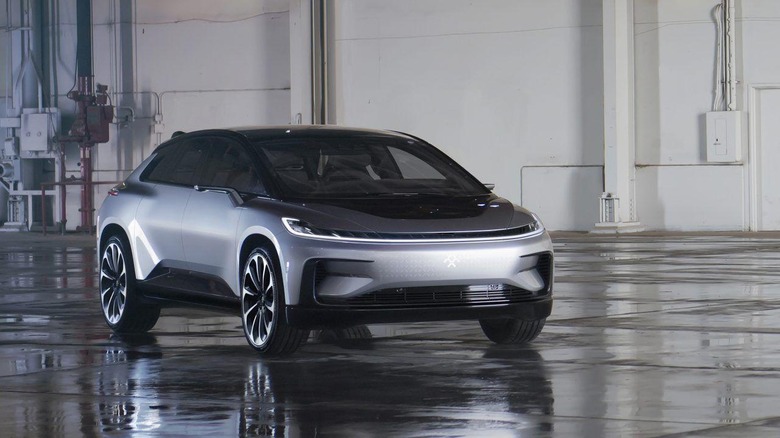 Would-be Tesla crusher Faraday Future has found itself in another legal mess, being hit with a lawsuit for allegedly failing to pay for a high-tech virtualization of its electric car. The automaker made headlines at CES 2017 earlier this month, when it took the wraps off the Faraday Future FF 91, a luxury sedan with high-tech autonomous driving abilities. However, while the FF 91 reveal was a hit, some of the startup's other promotional plans have apparently gone awry.
According to the complaint, filed by visual effects firm The Mill, Faraday Future contracted the company to create a "graphic presentation". Sources speaking to Jalopnik describe it as a "3D car presentation" intended for celebrities and potential investors. A "virtual tour of the car", it would presumably convince those with deep pockets to invest, either in one of Faraday Future's first vehicles or in the company itself.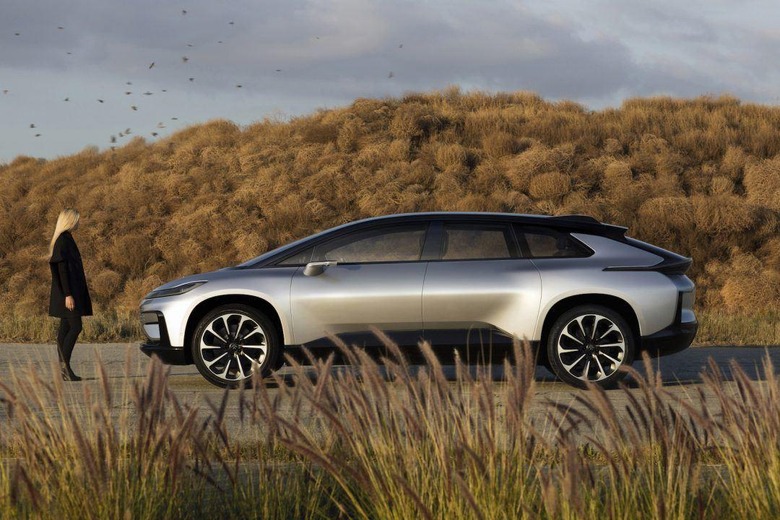 However, it was to be an expensive sizzle-reel. According to the lawsuit, The Mill was promised $1.82m for its handiwork. Right now, though, Faraday Future is said to have coughed up just $20k.
The Mill claims that its "virtual reality, augmented reality, and holographic components" that Faraday was intending "to promote the January 2017 launch of a new electric vehicle" was started but despite regular pestering the invoice has gone unpaid. "Faraday has repeatedly acknowledged that it accepts the sums owing to The Mill and its intention to pay," the company writes in its complaint. "However, despite repeated requests for payment and promises by Faraday to pay, funds have not been received."
Although around for more than six years, The Mill came to broader fame last year when it revealed its Blackbird rig. Designed to allow automakers to create commercials and demo films starring vehicles that might not yet be operational, it's a system of overlaying 3D graphics atop a realistic car underbody. By compositing virtual and real elements, the studio can make it look like the actual vehicle is out in the wild.
It's unclear whether the Blackbird rig was used – or intended to be used – in the company's project for Faraday Future. The EV automaker clearly had a functional vehicle prepared in time for CES this year, even if its technological systems like self-parking weren't quite ready for public demonstration. That was shown all too clearly, when the car struggled to pull into a space of its own accord while on-stage.
The Mill is seeking the remainder of the unpaid invoice from Faraday, in addition to prejudgement interest. Both parties declined to comment on the ongoing litigation, which was filed in Los Angeles. However it's not the only legal mess Faraday has found itself in.
Tire maker Pirelli, for instance, has taken issue with Faraday Future's 2016 concept car, the FFZERO1. Shown off at CES 2016, the striking electric concept was itself the source of plenty of speculation – with accusations from several quarters that it had been a hastily-assembled replacement to the company's actual car which proved too late in arriving for the consumer electronics show – but it was its name which caught the eye of Pirelli's lawyers. They argue it's too similar to the tire firm's P-ZERO rubber.
More serious, though, are ongoing reports of funding shortages that could end up whipping the rug from under Faraday's wheels altogether. That has already seen its $1bn Nevada production facility struck with controversy, while cash concerns at Chinese owner LeEco have led some to predict that the automaker will never actually get around to selling its six-figure FF 91.
SOURCE Jalopnik