EV startup Faraday Future puts hold on Nevada production factory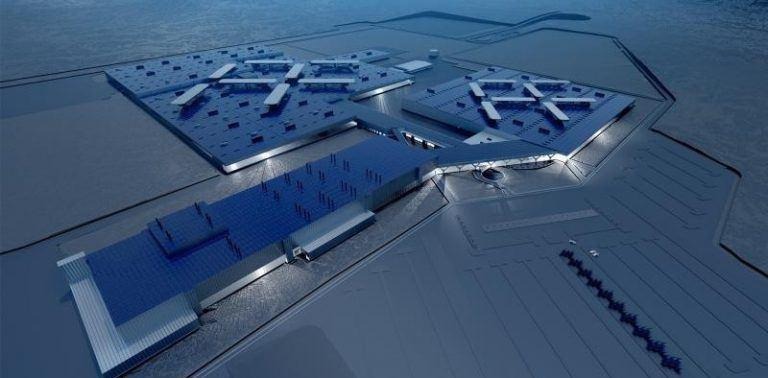 While Tesla continues to make progress towards finishing its Nevada-based battery-producing Gigafactory, rival electric car startup Faraday Future is having trouble getting its manufacturing plant even started. While Faraday Future first broke ground on its Nevada facility in April of this year, and continues to tease that its consumer car will begin shipping next year, construction on the production plant has been halted due to financial troubles.
Speaking to the Financial Times, Nevada state officials confirmed that Faraday Future is several millions of dollars overdue in payments to its general contractor Aecom. The EV production facility, which hasn't gotten beyond the first stages of construction, is said to cost $1 billion or more in total.
It's said that construction on the plant will resume at some point in early 2017, and Aecom says it's still committed to the project, however the contractor gave a "temporary construction schedule adjustment" as the reason for the hold, without mentioning any missed payments from Faraday Future.
Back in October the car startup released a brief teaser video for its upcoming production electric vehicle. This model is supposed to be something like a four-door sedan that will appeal to average consumers and compete with Tesla, rather than the 1,000 horsepower FFZero1 concept that was revealed almost a year ago. Faraday Future is due to unveil its production car at CES 2017 in January, so we'll probably see then if it's really on to something, or is a house of cards on edge of collapse.
SOURCE Financial Times