Faraday Future FFZERO1 concept teases modular EV car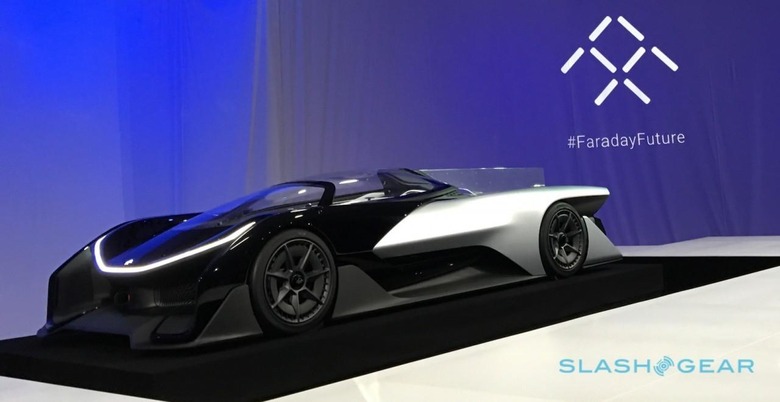 Faraday Future has officially revealed its FFZERO1 concept car, bringing a 1,000 HP supercar to CES 2016 in order to debut its modular powertrain. The startup didn't waste time on hyperbole, either, in a press conference high on promises but low on specifics.
At the core of Faraday Future – or "FF" as the company would like it to be abbreviated – is the Variable Product Architecture or VPA. That's effectively a modular powertrain, built around between one and four electric motors and an array of batteries FF has dubbed "strings."
Those strings can be added to or taken away, adjusting not only the range of the car but its wheelbase. That way, the automaker says, different models can be more rapidly created, since the underlying architecture is kept the same.
Exactly what the first production car will look like is still a mystery, with Faraday Future only showing a somewhat bulbous "pod" design that would appear to prioritize interior space. However, the FFZERO1 does preview some of the design elements, or so we're told.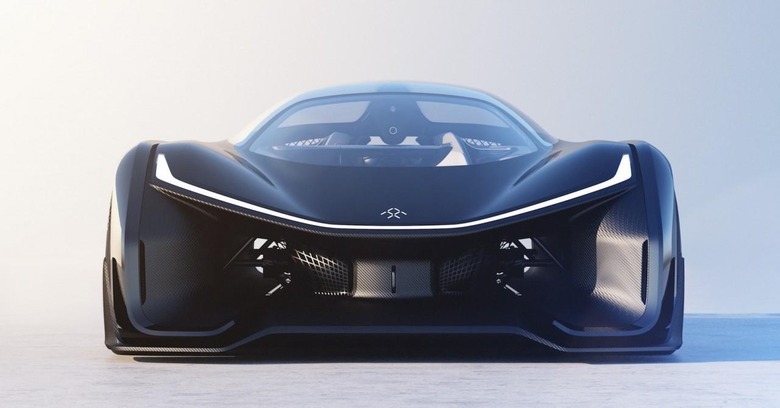 Designed from the inside-out, according to former BMW i3 and i8 concept designer Richard Kim, the electric supercar has space for a single occupant. The driver sits in a chair canted by 45-degrees, with a drive-by-wire asymmetric instrument panel and their smartphone docked into the center of the steering wheel.
The "Halo safety system" meanwhile is built into the headrest, connecting an oxygen and water supply to a custom-designed helmet. The whole car is connected, Faraday Future says, with Kim describing it as "an extreme tablet on wheels."
Production models are unlikely to be so outlandish, but they'll carry over details like "the UFO line" crease that runs around the vehicle, and the aerotunnels that help guide airflow through the car and cut drag and battery heat.
Still, while the FFZERO1 is certainly eye-catching, there are more questions about Faraday Future than answers. Though SVP of R&D and Product Development Nick Sampson – formerly of Tesla and Lotus, among other firms – says "we will deliver our first production vehicle in only a few years time," with ground-breaking on a production facility in Nevada in a few weeks, there aren't many specifics about the company's self-proclaimed mission that "isn't just selling cars, but bringing mobility to customers around the world."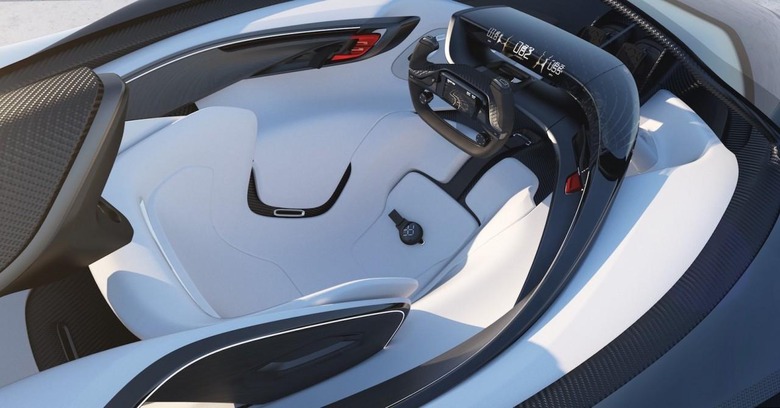 That included an on-stage appearance from Letv's cofounder Ding Lei, talking about how the company dubbed "the Netflix of China" would be collaborating on vehicle development.
Faraday Future certainly isn't lacking in talent, with a roll-call of former Apple, Google, BMW, Boeing, Ford, GM, Jaguar, NASA, Tesla, and NHTSA employees contributing to its over 750-strong workforce.
Comparisons by Sampson to the original iPhone aside, however, it remains to be seen what all those clever people will actually manufacture, not least whether the chatter of new ways to deliver mobility pan out in the market.
[gallerybanner p="421112"]