Faraday Future breaks ground in Nevada for its $1b EV factory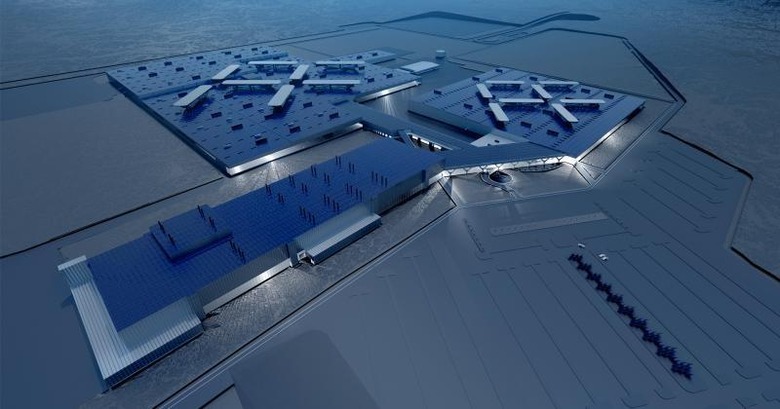 Until last year, the name "Faraday Future" was barely known even in automotive industry. These days, the startup is causing a stir in the media, promising to outdo Tesla in its own electric vehicle game. Although it doesn't even have a working prototype yet, at least nothing that the public can see, Faraday is revving up its engines to make that promise a reality. It has just hosted its ceremonial ground breaking that signifies the start of its $1 billion factory in, where else, the state of Nevada.
Nevada is, as it had hoped, becoming the hotbed for developments in the automotive industry. It is already host to Tesla's somewhat controversial battery-producing Gigafactory, among other things. And soon it will also be home to Faraday Future's ambitious factory, which will cost $1 billion.
Among its ambitious plans for the factory is the use of solar, wind, and geo-thermal power to supply the complex with its energy needs. As cars and car makers become increasingly scrutinized over their environmental role, companies have little choice but to look for other, renewable sources of energy for at least a portion of their needs.
As part of its deal with the Nevada government, Faraday promises to generate around 4,500 jobs over a 10 year period. The company envisions to offer these employees a "truly modern workspace", which includes a clean working environment, ergonomic workplaces, and even interactivity between workers and visitors.
Faraday's timetable for the factory is just as ambitious. What normally takes four years to complete, it will aim to finish in two. While not sacrificing quality and safety, of course. This factory will naturally be where its first flagship production vehicle will be built, though it has not yet updated its forecast on when it plans to launch those. That vehicle itself is also still shrouded in mystery, aside from the FFZERO1 concept it unveiled last January, which may or may not have design cues that will make its way down to the final production model.
You can relive the groundbreaking ceremony in the video below. Just scrub to the 33-minute mark to skip to the actual start of the event.
SOURCE: Faraday Future