Tesla Gigafactory coming up short on employment promise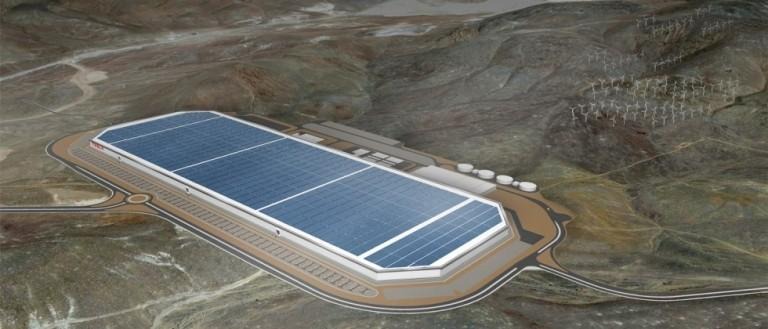 Tesla's Gigafactory, the production complex that will ultimately make the batteries that the company needs for its electric vehicles, has been the focus of much sensationalism. First was the speculation, and even "bidding" on which state will host the factory. Then, when construction started, reporters were so intrigued that they would break the law just to get a scoop. Now the Gigafactory in Nevada might again be in the spotlight, but in a negative way, as Tesla is allegedly unable to fulfill its promise of generating more jobs and income for the state's citizens.
When Tesla began to build its Gigafactory in Nevada, Elon Musk made a lot of promises and boasted how good the production would be for the state. Of the many things that were said, two stand out: 700 jobs and $40 million in payroll, all by the end of 2015. Now at 2016, the figures are more than disappointing. So far, less than 100 have been employed. And by the end of September last year, the Gigafactory generated only $3 million for payroll.
More than just breaking promises, it will put Tesla in a tough spot if it doesn't keep to its commitment. It's because of those promises that Nevada's legislature approved the company's proposal, including skipping on a portion of the normal tax Tesla would have otherwise incurred. Tesla needs to have $3.5 billion on the project in 10 years. So far it has only been able to generated $0.24 billion.
Nevada state officials, however, don't seem to be fazed. It's kinda hard not to be considering their position. If Tesla is able to keep its end of the deal, it would have delivered a lot more jobs and income to citizens. If not, it will pay back every tax incentive it was given. Definitely a win-win situation for them. Not so much for Tesla, who is reportedly still having problems realizing its Gigafactory dreams.
20 percent of the Nevada complex itself, which spans a total of 1 millionj sq-ft, is already operational. It is already able to manufacture Panasonic home-storage batteries, but not yet the batteries that Tesla needs for its EVs.
VIA: CNET