Faraday Future has a big plan - and a big problem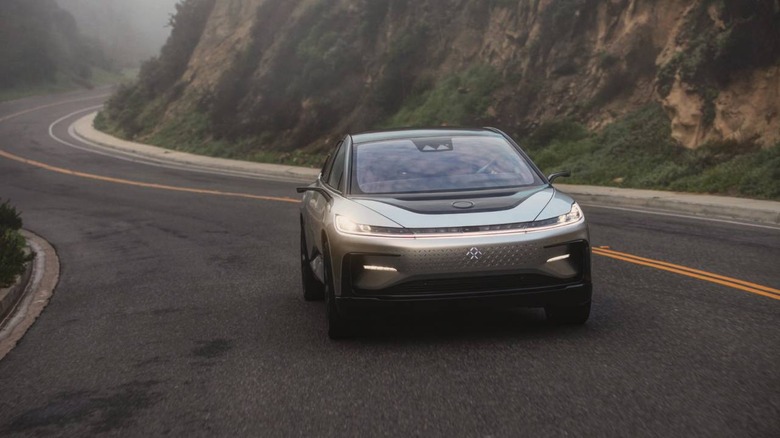 Faraday Future has big plans, and it needs big money to pay for them. The car startup was meant to weave together the electrification of Tesla, the user-experience of Apple, the data wrangling of Google, and the shared mobility flexibility of Uber. Instead it ended up with unpaid suppliers, frustrated investors, and a bank account nowhere near deep enough to cover its ambitions.
Now, with new leadership at the helm, it's time for a reboot. Speaking to press at its LA headquarters, freshly-installed CEO Dr. Carsten Breitfeld is making the pitch that Faraday is ready to fill in the gaps in what should be a picture of a profitable automaker.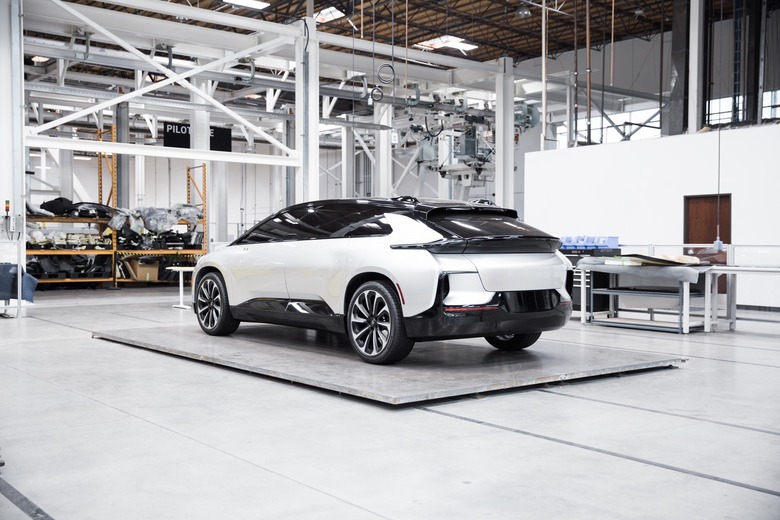 "If you look back through the past three years of Faraday Future you will see only bad news," Breitfeld says, conceding that much of that bad news, like job cuts, absent funding, and angry suppliers, was based in fact. Still, he argues that the technology, the design, and the strategy are all sound. "The part that is missing, maybe, is the focus and the ability to execute."
That's what Faraday hopes Breitfeld will bring to the table in order to get not only the automaker's first car, the FF91, to market, but further models like the FF81 which are intended to be more attainable. Breitfeld is probably best known for his work at BMW on the i8 hybrid sports car, and then going on to set up Byton, an EV startup that wasn't short on Faraday smack-talk.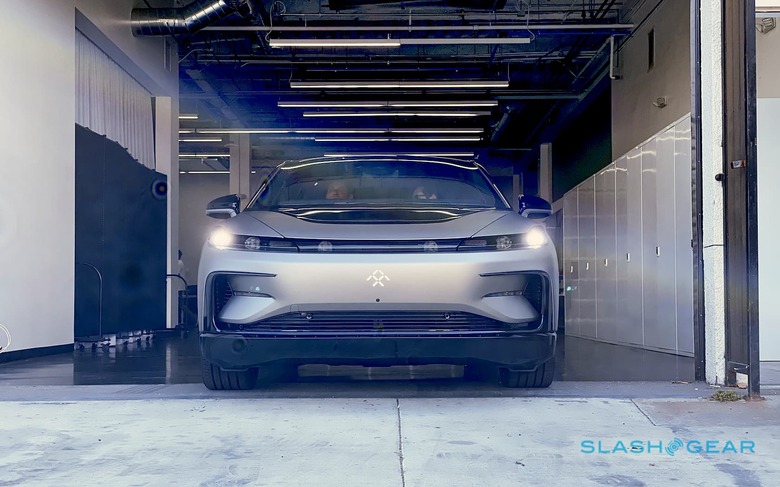 Breitfeld jumped ship, something he blames on the Chinese government, a Byton investor, pushing the company "in a direction that I felt they should not do." He arrives in his new role at an unusual time, the FF91 just about ready to go into production. 92-percent of the parts on the latest "gamma" pre-production cars are off-tool, meaning they're coming off the final production tools.
Faraday just needs the money to actually start that production.
Building cars is a money pit
"We are working on funding right now," Breitfeld confirms, "it's looking promising I would say." The "clear focus" is the US, the new CEO says, with Faraday apparently talking to big – and unnamed – technology companies. Faraday isn't averse to taking more Chinese investment, though, and indeed Breitfeld agrees "never say never" when it comes to the possibility of Chinese real estate conglomerate Evergrande wanting to boost its role after the two companies settled their issues at the end of 2018.
What nobody will be drawn on is just who might be weighing an investment, how much they might be willing to spend, and how quickly that can all be wrapped up. Breitfeld is unrepentant in his positivity, promising FF91 production will begin in September 2020, albeit in low volumes. "We will have the first handover of a production car, FF91, to our customers," he insists.
There's a gulf between that and the reality of today, though. Faraday currently has four gamma vehicles complete, alongside a variety of mockups and clays. Plans for its billion dollar North Las Vegas plant were shelved, the land put up for sale. Now it's relying on a smaller facility in Hanford, California.
That got a third of the way through its fit-out before the cash dried up. Since then, the Faraday engineers have been biding their time, building increasingly refined pre-production cars by hand. It's not just busy-work, either. Several glitches or issues have been identified and addressed already, a workforce that includes more than a few Tesla veterans taking advantage of their former front-row seat at Elon Musk's "production hell" to try to preemptively smooth FF91's birth.
FF91 is the first of an electric family
Indeed, Faraday Future may have been burning through money (and to some extent staff) over the past eighteen months, but it hasn't been idle. The FF91 is just the first car on the roadmap to use the automaker's Vehicle Platform Architecture (VPA); next in line is the FF81, which is expected to be around the price of a Tesla Model S or Model X. It's also intended to be a more driver-focused car, unlike the FF91 which will focus its cosseting on those in the expansive back seats.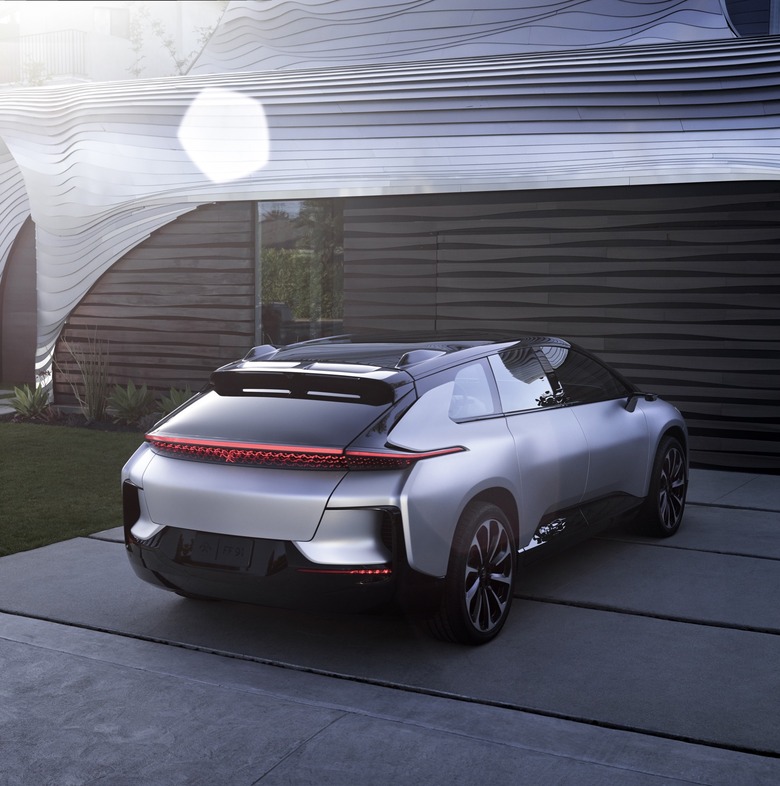 I can't show you what the FF81 looks like. Faraday walked me around a full-sized clay model of the car, along with plenty of CGI renders, but has nothing it's ready to share publicly. Certainly, it's a close design sibling to the FF91, shorter in the wheelbase but sticking to the two-tone aesthetic. The black roof curves more steeply at the rear, and there's an uninterrupted shoulderline that runs from the slim headlamp clusters all the way back to the rear lamps.
Inside, there are fewer visible screens than the display-fest that is the FF91 cabin. In fact, it feels very Tesla Model 3-esque, with a landscape-orientation touchscreen sprouting from the center of the otherwise minimalistic dashboard. What's not visible in the current mockups are some of the more advanced features that Faraday is experimenting with for the FF81. "We're pushing the boundaries a little more with screens than 91," Ron Polonski, Head of Design, says, hinting at possible projection systems.
If all goes to plan, FF81 will reach gamma pre-production stage in around fourteen months time. Production, Breitfeld says, could begin at the end of 2021 or the start of 2022. He expects it to be priced at around $90,000, or around what you'd pay for a Tesla Model S.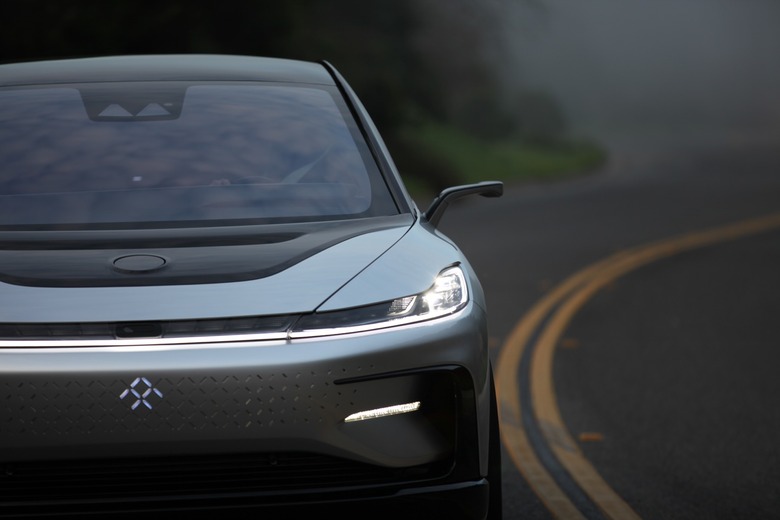 For something more mass-market, you'll need to wait a little longer. FF71 will be based on VPA 2.0, the second generation of Faraday's platform, and concept work won't begin for another six months or so. The automaker says we can expect to see the results of that work at CES 2021, though it'll still be some time before the roughly Model 3-priced car actually goes on sale.
Faraday clearly has ambition and, despite redundancies and staff jumping ship, it isn't short on people still very much onboard with what it stands for. The design team in particular have spent the past eighteen months letting their collective imagination run wild. There's an FF Spy Coupe and Roadster, translating the Faraday design language to an electric two-door – again, I can't show you pictures, but they're probably the most successful implementations of that language so far – along with the Onyx, an internal project focused on the requirements of a ride-sharing specific vehicle.
One idea Onyx flirts with is modularity: a car with a fixed middle section that can be outfitted with interchangeable front and end caps. There's even an electric Faraday yacht and a two-seater helicopter.
Build it, and investors will come
I can't knock Faraday's tech-savvy, nor its confidence. In a way, the idea of driving itself fades into the background; it's easier to focus on things like the surfeit of screens in the cabin, all eleven of them, for more than 100-inches of display in total. The fold-down 27-inch screen for the rear passengers alone is vast, but then there's the front passenger's 17-inch display, and the articulated center touchscreen, and the small panels embedded into each door for individual control of the seats, ventilation, massage, and more.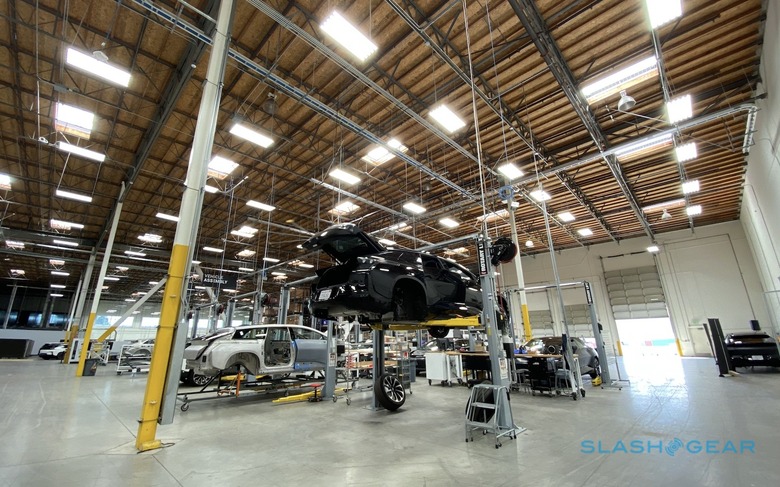 Then there's the focus on the "perceived quality" and Faraday's boasts of Bentley-quality materials such as leather, Alcantara, and metal. Its motorized doors, lounge-style recliner seating in the rear, an audio system capable of creating individual sound zones for different passengers, and a "Spa Mode" which combines massage, light animation, aromatherapy, and ambient audio and video to thoroughly distance you from the fact that you're in a car.
Faraday's engineers have even come up with their own custom voice command system, on top of Android Automotive Embedded, which can handle compound queries. Ask for Italian restaurants within five miles, that have at least four stars on Yelp and patio seating, and the FF91 can find them for you. Not just in canned demo form, either: the engineers say it's all production-ready, tapping into the car's three – count 'em – embedded LTE modems.
Faraday Future still can't answer the biggest question
Faced with an enthusiastic, clearly intelligent team, it's really easy to get excited about Faraday Future. The problem is that, every time I found myself impressed by some aspect of the technology, or charmed by the attention to detail on the cabin fit and finish, or wowed by the perfectionistic focus on streamlining the factory floor, I had to remind myself that while the FF91 may be just about ready for production, Faraday isn't.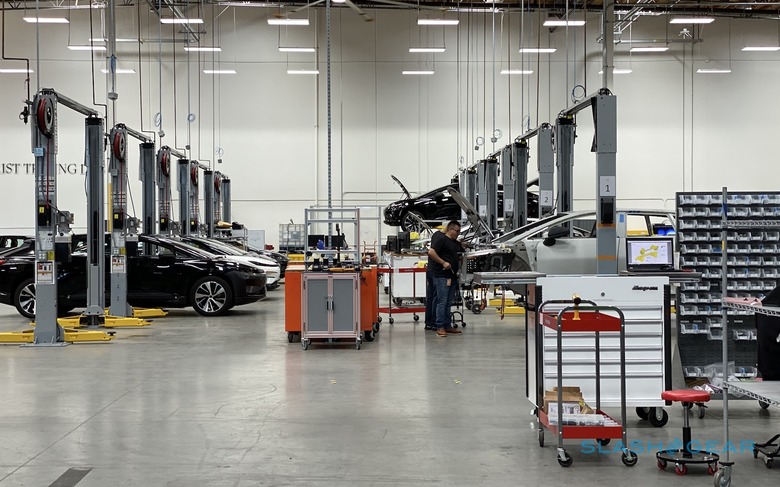 Everything hinges on funding. For all Breitfeld has clearly bought into the automaker's vision of a future of shared mobility, at least partial autonomy, and a potentially lucrative income stream of services and content subscriptions, none of that puts production cars on the road.
That, of course, is why the company is currently so gung-ho. If for the past three years the media has focused on what's been going wrong, now Faraday hopes to use it to shout out the message that it's almost, very nearly, just about ready for business. With the right check, I'm told, the Hanford factory could be up and running with all the equipment installed and operational in less than twelve months.
You could forgive the Faraday team for being embittered. Four years ago, they seemed poised to bring the concept of the car as a platform to reality on deep waves of Chinese cash, with lashings of autonomous driving and aggressive plans for an expansive range. Instead they were forced to sit on the sidelines and watch as mainstream automakers launched their EVs and rivals like Rivian – recipient of more than a little Faraday talent recently – capitalized on the same sort of modular strategy with lucrative deals.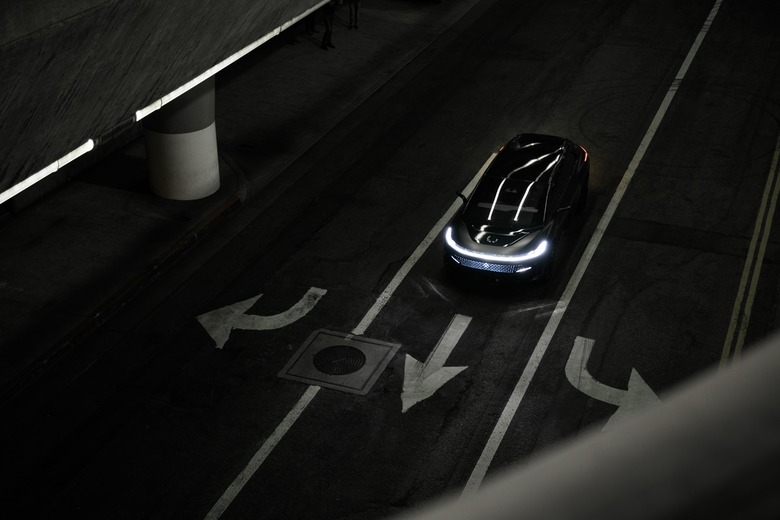 Instead of bitterness, there's an earnest obsession with the technology and the platform, an insistence that the money is going to arrive, of course it will, it's just a matter of time. Perhaps thoughts of funding failing to materialize give Carsten Breitfeld sleepless nights; you'd never know it to speak to him. Faraday Future has big plans. Expensive ones. Problem is, right now it just can't afford to pay for them.