Faraday Future promises mysterious Tesla-rival by 2017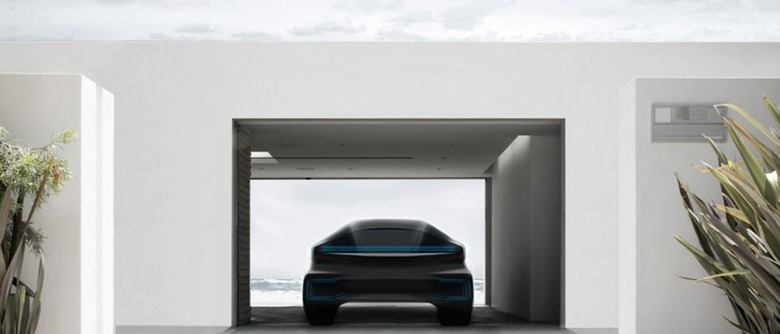 A mysterious electric car startup, Faraday Future, is promising to not only ape Tesla's success but raid its talent pool to do that. Established in 2014, the Californian company has already picked up a number of employees from rival car firms, including several with experience on well-known EV projects, and is reportedly hard at work developing its first – so far publicly unnamed – model that if all goes to plan should be on sale in 2017.
That's not an unambitious target, and it's made more surprising given so little is known about Faraday Future. Its talent grab includes a "boatload of Former Tesla employees," the company told Motor Trend, and was upbeat when pressed on whether its 2017 target was realistic.
"We're not Tesla," the startup told Motor Trend. "But we're not Fisker, either. We're not f*cking around."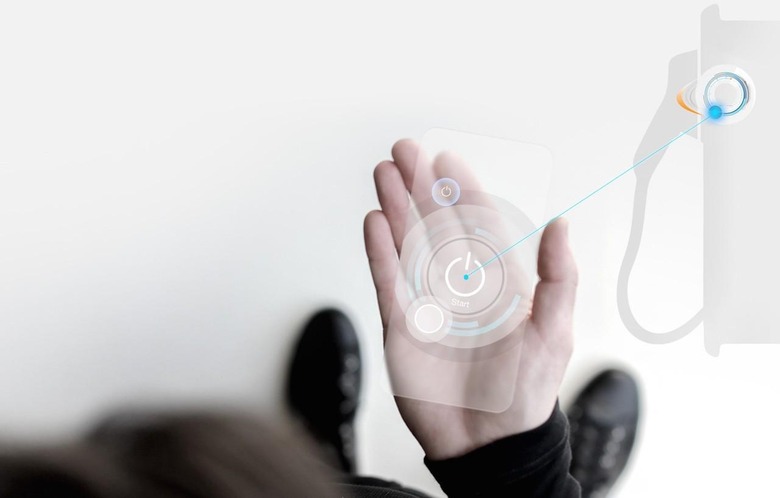 The unnamed Faraday Future – or "FF" – car development is being led by product architect Nick Sampson, previously of Tesla where he headed vehicle and chassis engineering. Senior director of powertrain, meanwhile, is Silva Hiti, formerly in charge of the Chevrolet Volt's powertrain.
Battery tech is being worked on by ex-SpaceX engineer Porter Harris. According to the scant information out currently, FF's power-pack will have 15-percent higher specific energy than the 85 kW-hr battery in the Tesla Model S – so roughly 98 kW-hr – and be made up of single cells that can be individually replaced as well as that are thermal-runaway fault tolerant.
The same core tech will be used for different models of vehicle in Faraday Future's pipeline, though with different capacities for varying range. FF is also claiming larger crumple zones than a Model S, since the battery is smaller and denser.
What those crumple zones will look like is still for the most part a mystery. The team responsible certainly has the right credentials – led by Richard Kim, of the BMW i8 and i3 concepts, with Pontus Fontaeus (formerly of Lamborghini and Ferrari) handling interior design, and Page Beermann (once BMW's creative director) the exterior design chief – though the only public photos show little of the car.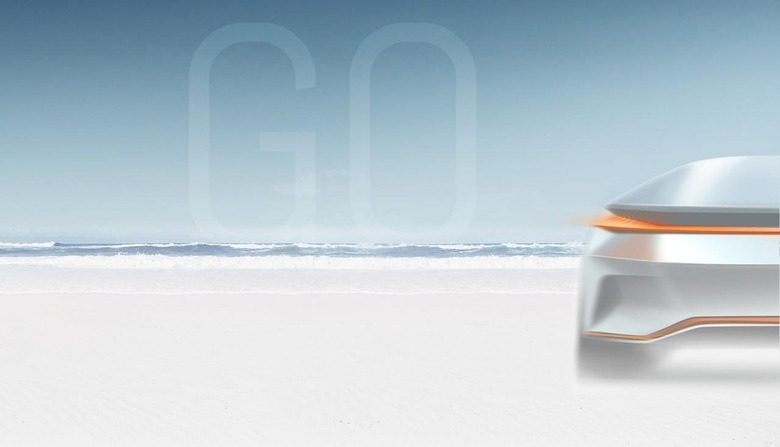 From what we can see, it's a bubble-like sedan with a little of the Mercedes-Benz F 015 concept to it, though while FF says it'll be highly connected and tech-advanced, there's no mention of any autonomous driving for the moment.
Building a successful electric car from scratch isn't easy – just ask recently-reborn Fisker – and even the established automakers aren't finding it straightforward – just ask GM – so it's hard to say whether Faraday Future will not only make it to market but be able to stick it out there.
It's certainly looking to grow, hunting for engineers of all car technologies, designers, supply chain experts, and manufacturing specialists to flesh out the roster. Presumably we'll learn more as the 2017 launch window approaches.
VIA Motor Trend
SOURCE Faraday Future