Facebook's Android OS will be called "Facebook Home"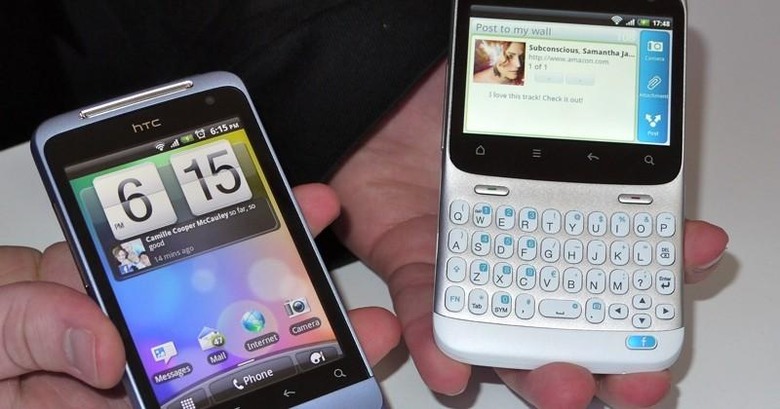 Last week, we reported that Facebook is planning on revealing its own customized version of the Google Android operating system . They will be debuting their "special" version of the Android OS onto one of HTC's devices. It's speculated that it will launch on a new HTC device, however, there's also reports that the OS will be able to run on HTC's older handsets, and even on its upcoming flagship handset, the HTC One.
Now reports are saying that Facebook's version of Android OS will be called "Facebook Home". Sources revealed to 9to5Google that the tagline on Facebook's invitations, "Come See Our New Home On Android", is actually a teaser to the new product name. Facebook's version of the OS will feature deep integration into Android. Facebook Messenger, Photos, and Contacts will be set as the default programs, with Facebook Messenger being used for both messaging your Facebook friends, as well as sending out SMS text messages.
The HTC smartphone that will feature the new, modified Android OS, and will most likely be announced at the event as well. Many sources say that the phone highly resembles the iPhone 5. It will have a home button at the bottom-center of the phone, with capacitive buttons on its right and left side. The device will have a screen larger than 4-inches, with speculations that it will be 4.3-inches. The phone is also said to be similar in size to the iPhone 5.
On top of both of these reveals, we're also expecting Facebook to announce an upgrade to its Facebook for Android app. Android users have been waiting for a long time to have a decent Facebook for Android app. The current app, while much better than the versions before it, could still use a lot of work. We're hoping that the app is just as smooth as the iOS app, if not better. Facebook had its employees work extra-hard on the Android app, so it'd be nice to see the results that have come from that. Tune in with us on April 4th, 10:00 A.M. PST, for the official updates from Facebook's event.
[via 9to5Google]