HTC "Facebook phone" Android software integration tipped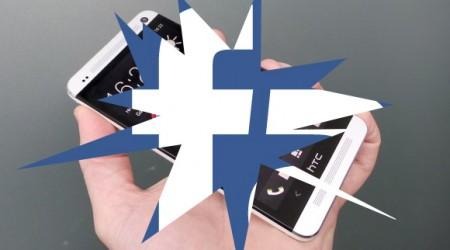 When the original Facebook phone was introduced, it was created by HTC, and it certainly didn't do very well on the market. With both the HTC Salsa and the HTC ChaCha having been released and selling so few units that they didn't warrant a follow-up in the many, many quarters that followed, it doesn't seem very logical that the social network and the manufacturer would want to create such an amalgamation again. And it's not as if HTC is swimming in cash at the moment, either.
But here it is, courtesy of a couple of tipsters speaking with the New York Times about a Facebook phone to be revealed at next weeks' Facebook event. Here the suggestion is that both a Facebook employee and "another person" who shall remain nameless were briefed on a project coming up – a so-called "special version of Google's Android software system". With the wording the NYT uses, it would appear that this software could appear on a new phone OR a phone that's already coming on quick to the market – perhaps the HTC One?
"The software will debut on a handset made by HTC, according to a Facebook employee and another person who were briefed on the announcement." – New York Times
Facebook has repeatedly denied that they'd be making a smartphone – but there's never really been a denial of the possibility of a smartphone with major Facebook integration. Now that Facebook's level of involvement with the iPhone is so base, might it be time that the social network gets big on Android?
With the launch of the HTC One here in the United States so very close (we hope), we can't help but wonder if these two events might coincide. Keep your eyes tuned to two tag portals, both Facebook and HTC will be running hot next week – and we'll more than likely see some manner of leak happening before then. More than we already have, that is.
And don't miss the big event – 10AM PST on April 4th right here on SlashGear!