Facebook teleported me and I felt nothing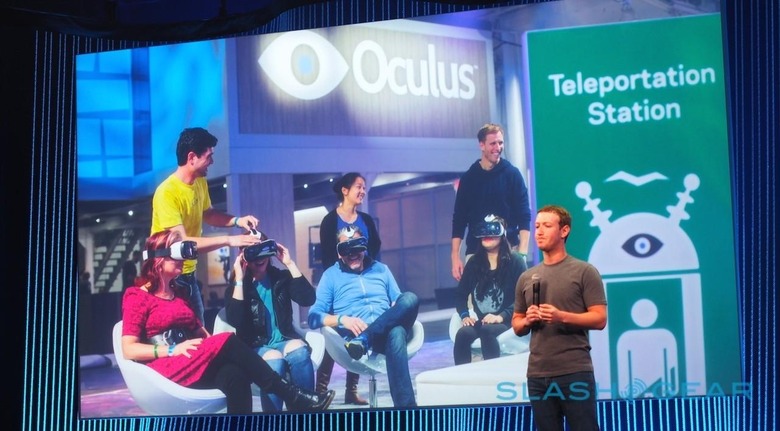 Facebook raised a few eyebrows when a premature alert teased teleportation technology at today's F8 conference, but it's really virtual reality that the social network hopes to make its next killer feature. To herald the upcoming support of 360-degree virtual reality content right on your Facebook wall, the company was offering to "teleport" people from San Francisco to the company HQ in Menlo Park, courtesy of an Oculus-powered headset and a whole load of cameras. Still slightly disappointed at having put on my Star Trek uniform for no good reason, I found the reality of 360 VR might not live up to Mark Zuckerberg's enthusiasm, either.
Technically, it's nothing we haven't seen before, though that doesn't necessarily undermine the initial wow-factor. Slip the Gear VR over your head, twiddle the focusing knob (to try to cater for my myopia), and find yourself immersed in a completely different environment.
As always, there's a moment at the beginning where you stare fixedly forward, forgetting that you can turn around until you're gently prompted to. Looking around, I could peer across a central courtyard at Facebook's campus, and watch as engineers and developers strode purposefully from building to building, or as others sipped their coffee in the shade cast of cafe umbrellas.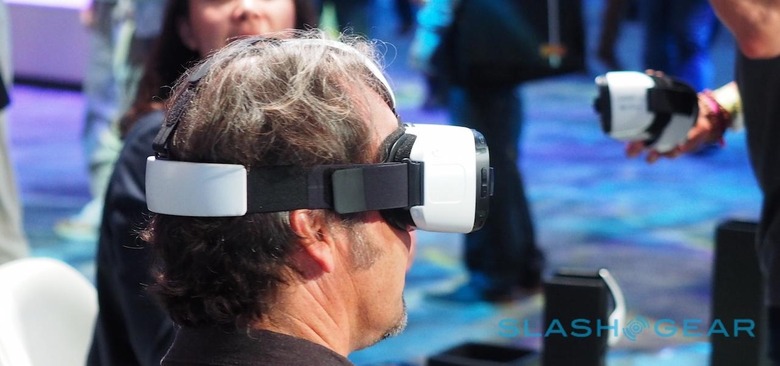 The tech behind it is pretty impressive, too, if you're a fan of many-lensed cameras. In this particular case, there are a full 24 of them, looking out in all directions across the square.
Looking down, you can see the tripod your legs have become; look up, and it's the clear blue of a California square. Over to the side, a rack of servers and a slightly bored looking engineer at a desk watched the bobble-head of cameras that represented me.
It's smooth, and the panning is judder-free (apart from one moment where the feed froze for around thirty seconds, which Facebook blamed on buffering), but after a few moments you start to wonder exactly why you're "teleporting" there at all.
You can't interact with anybody around you, at least in this version of the technology. I found myself waving at the bored engineer, before I realized he couldn't see me. There were interesting looking areas that caught my eye, but since the camera rig is fixed I couldn't go over to them.
If anything, that underscores my doubts about the value of 360 VR. Perhaps if the view had been more interesting – the Grand Canyon, maybe, or the bustling heart of Tokyo – I could've been more engaged, and for longer. Even so, I think you're going to tire relatively quickly, no matter how magical the view.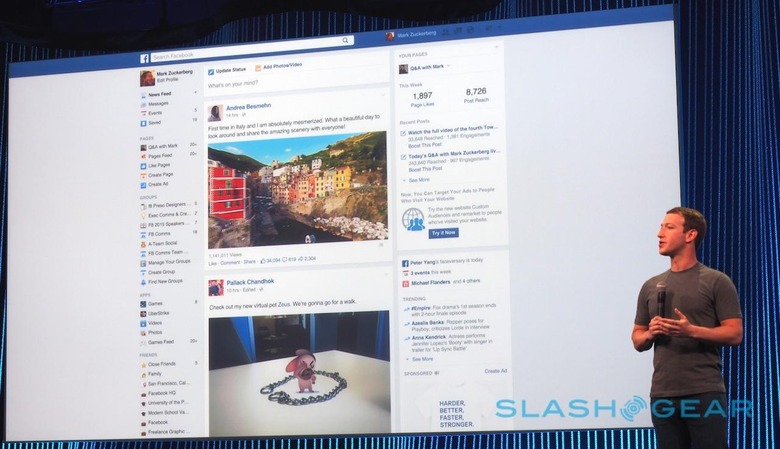 For it to be truly immersive, you want to be able to move around, but then only a single person viewing can control that at any one time. Big-ticket events won't be able to devote such attention to a sole user; smaller events are unlikely to be able to afford the camera equipment.
Alternatively there's pre-recorded content, but then you lose out on the immediacy of live-streaming (and you're still at the mercy of whoever wandered around with the camera in the first place).
Embedding 360 VR into the Facebook wall will undoubtedly do wonders for raising its profile; it might even sell a few extra Gear VR headsets, or at least educate more people that they exist in the first place. Yet I'm still not convinced that we've found a legitimately useful purpose for it, even if considered solely as just another source of entertainment.