Facebook Messenger Kids app talks to strangers: Shut it down now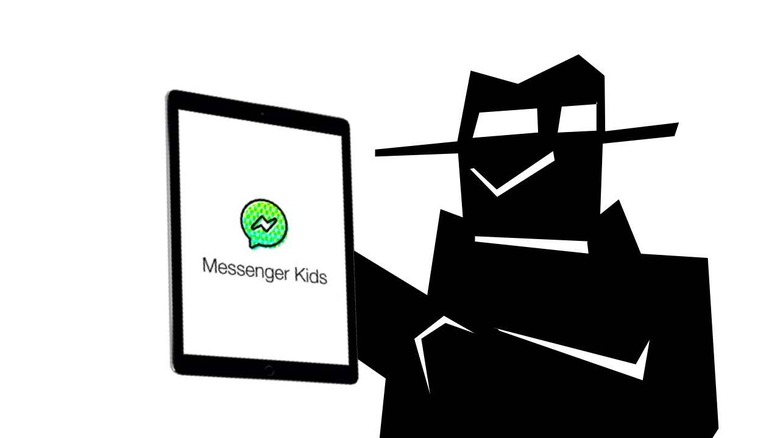 There's a little bit of an issue with the latest Facebook app aimed at children: It lets your kids talk to strangers. For the surprisingly massive number of parents who've let their children use this app expecting it to come to no shocking end: This is real. The Facebook Messenger Kids app had a flaw in it that allowed unapproved strangers to enter group chats with your children.
According to a report published this week, Facebook's Messenger Kids app sent out a note to parents which read a little something like what follows. "Hi, [parent]. We found a technical error that allowed [CHILD]'s friend [FRIEND] to create a group chat with [CHILD] and one or more of [FRIEND]'s parent-approved friends." Facebook apparently turned off every affected group chat (the group chats that they found affected, that is to say,) and will move forward from here.
Shut it down
This is both unacceptable and expected. Facebook has had so very many privacy flubs in the past decade that I'm shocked any parent still posts photos of their child to the social network, much less allows their child to use any associated app.
I recommend you take a peek at our February, 2018 article by the name of It's cool to quit Facebook now: Check these numbers. I'd also recommend you have a look at the article You young people can leave Facebook now – also from February of 2018. It's been a while since Facebook became less-than-necessary for your everyday socially-connected life.
It's that simple
I'd tell you to take a peek at an app like Telegram for your children to use to communicate with extended family members and friends, but it was just July 15th that a WhatsApp and Telegram hack was revealed. So what's left? Not a whole lot.
It's probably best that you take your smartphone and the smartphones of your friends and family and just smash the lot. It's the only way to be sure. NOTE that SlashGear is not responsible for what you do before, during, or after reading this article, of course. But it would seem that privacy is effectively over – so shut it all down!