You young people can leave Facebook now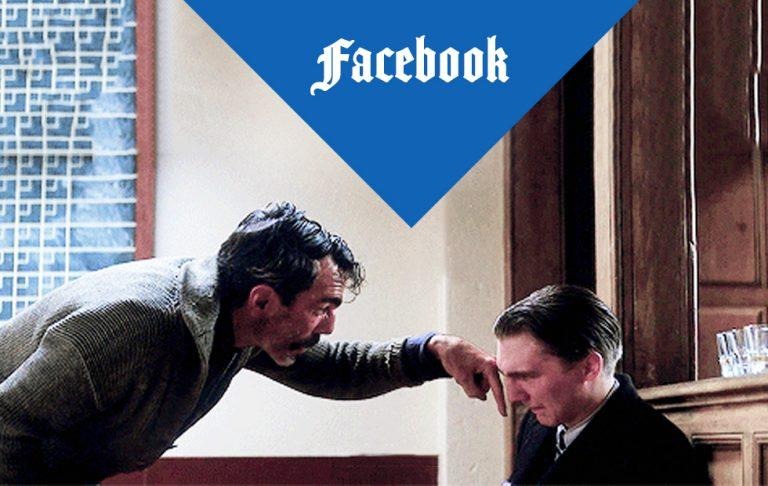 As Facebook ages, its younger users seem to be leaving – or just not joining at all, in the first place. Where the social network in blue originally found purchase with college students, the years between then and now may have found the brand's social peak. Facebook remains the most dominant social network in the world, but according to one analysis firm, there's a limit to what young people will take.
Remember old Facebook? Remember how it started with a system that only allowed in users with college emails, then started to open up to all users – even your estranged goblin uncle? That's not turning out so well. The audience for Facebook's social networking nonsense is getting older. A report from eMarketer
"The question will be whether younger users will still find Snapchat cool if more of their parents and grandparents are on it," said eMarketer principal analyst Debra Aho Williamson. "That's the predicament Facebook is in." According to eMarketer, Facebook still has around 165.5-million users, while Instagram has 104.7-million, and Snapchat has around 86.5-million. That's active users per month in the United States, released this week (February, 2018).
The folks at eMarketer have the following methodology: "Estimates are based on the analysis of survey and traffic data from research firms and regulatory agencies; historical trends; and country-specific demographic and socioeconomic factors." That's for the US Social Network Users chart, but it goes for all of their reports, too. They don't do the research, they do the reports on the research from a finely-tuned selection of research firms.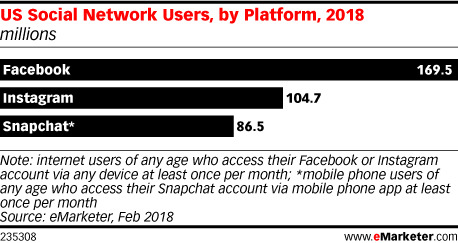 Total number of Facebook users is estimated to be growing this year by a mere 1% compared to 2017. At the same time, Facebook's proportion of social network users in the world is forecasted to decline. In the year 2018, the number of Facebook users will decline by the following percentages.
Facebook users:
Ages 11 and younger will decline by 9.3%
Ages 12-17 will decline by 5.6%
Ages 18-24 will decline by 5.8%
Overall, it's estimated that Facebook will lost 2-million users this year that are ages 24 and younger. At the same time, Snapchat and Instagram will add users from that age group. Snapchat will age 1.9-million users from that group, while Instagram will add 1.6-million. It's called drainage!