Facebook Home on Android event: we're here!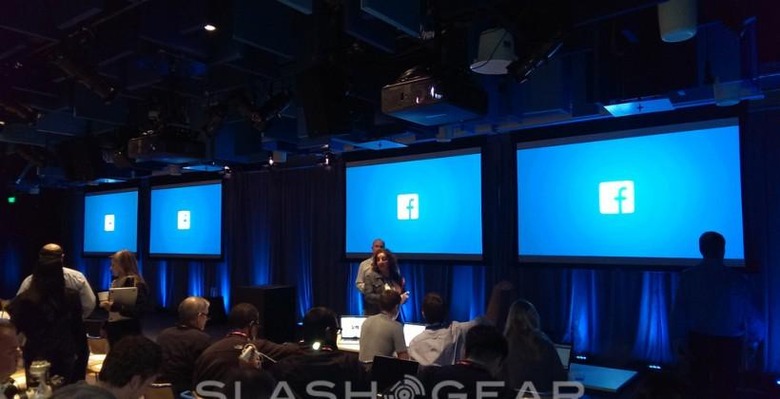 Hey everyone! In just a few moments, the Facebook Home on Android event is set to go live, and we're here to bring you all the bits and details as soon as they appear. Earlier today, we saw AT&T CEO and president Ralph de la Vega enter into Building 16 on 1 Hacker Way, signaling that AT&T, like before, will most likely be getting exclusive rights to Facebook and HTC's upcoming phone.
Facebook is set to debut its new Facebook on Home software, which at first we thought would be Facebook's custom Android operating system, but it may in fact be more of a launcher. We'll find out which is which soon, but our bets are lying with the latter option. Of course, the launcher or OS is going to be highly integrated with Facebook, and Facebook will be replacing several default apps with its own. For example, it will most likely be replacing Android's default messaging app with its own messaging app, which will handle both Facebook Messages as well as SMS messages.
The HTC/Facebook phone set to debut today isn't much at all. It is codenamed the HTC Myst, however it may be released as the HTC First. The specs are extremely lackluster. It has a 4.3-inch 720p display, dual-core Snapdragon S4 processor, 1GB RAM, 5MP rear-facing camera, 1.6MP front-facing camera, Sense UI 4.5 (with Facebook modifications), Bluetooth 4.0, and Android 4.1.2 Jelly Bean. Jelly Bean and 4G LTE are the only features that make this phone worthwhile.
The event is starting in just a few minutes, so stick around to see the latest features Facebook will have to offer to the Android operating system. Be sure to keep track of our Facebook Tag Portal for the latest news from both this event, as well as future and past events pertaining to everyone's "favorite" social network. Also be sure to check out our Android Hub for the most important news in the Android world.