Facebook Thinks Live Video Is Social's Future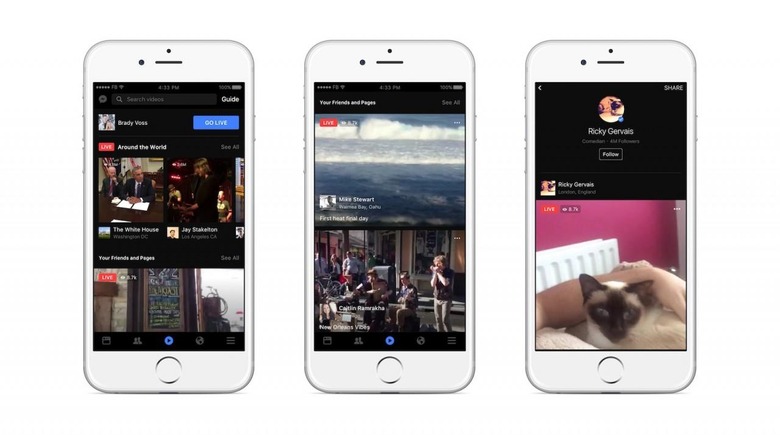 If Facebook has its way, the social network won't just be where you go to humblebrag about the amazing things you've been doing, but the place you stream them live as they happen. Building on the launch of Facebook Live, which arrived first as a celebrity-only perk then, more recently, for any Facebook user with the iOS or Android app, the latest version of the Periscope-rivaling service promises easier ways to find new streams, share details of events as they happen, and make the most of comments.
For a start, there's now Live in Groups and Live in Events which, as the names suggest, involve live video streaming support for Facebook Groups and Facebook Events. It should, Facebook is clearly hoping, make starting up a new video stream for a select group of people – such as those invited to a wedding via the site, or fans of a particular topic – more straightforward than sending out individual invites.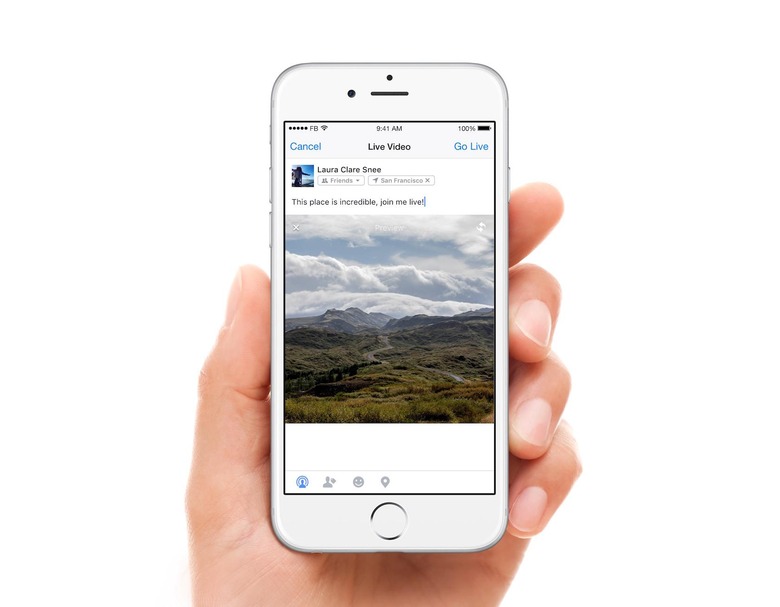 According to Facebook's data, comments on live video come at a rate of 10x those left on regular video. Now, live streams are getting support for Facebook Reactions – the five little emoji that offer more nuance than a simple "Like" – which will be briefly shown on top of the video itself.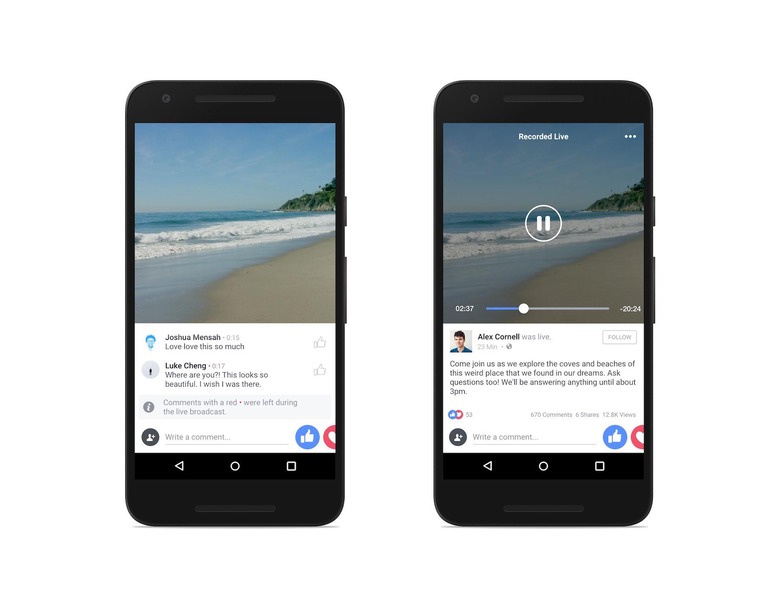 In post-broadcast replays, meanwhile, comments will now be shown so that audience engagement can be reviewed.
Facebook Live will also support a range of filters to change the look of the stream, and the site says that the ability to draw on top of the video is also coming.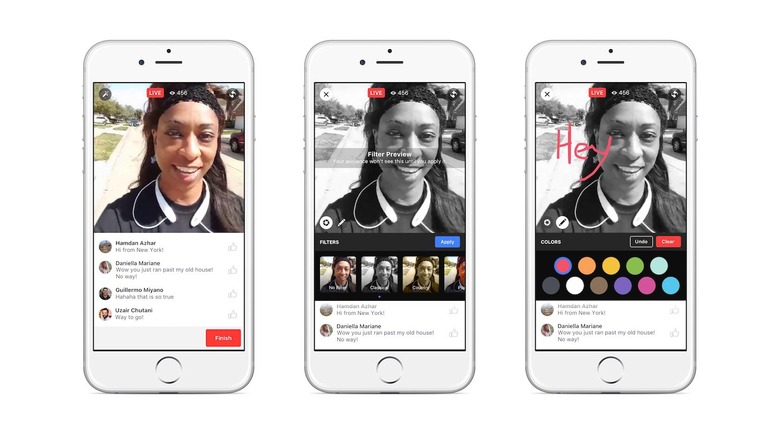 To try to ramp up the social aspect, there's also a new button – within the Facebook Live viewer itself – to invite a friend to watch too. If they start watching and then subsequently comment or react, you'll see their profile picture highlighted first.
All this extra focus probably deserves a more prominent place for Facebook Live in the app, and sure enough there's a new "Live" tab. That'll show what's being streamed in real-time and what's available to rewatch, along with offering easier access to kicking off your own broadcast.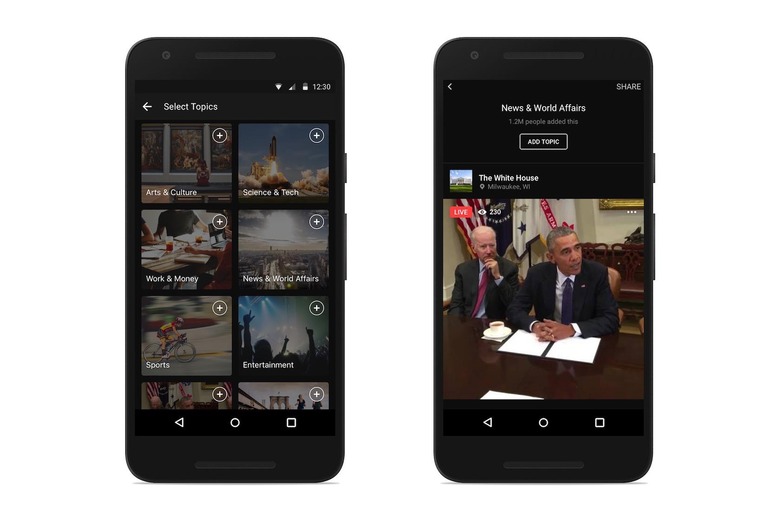 Those on the desktop still can't stream in the same way, but they do get a Facebook Live Map that shows all of the ongoing broadcasts organized by their geography.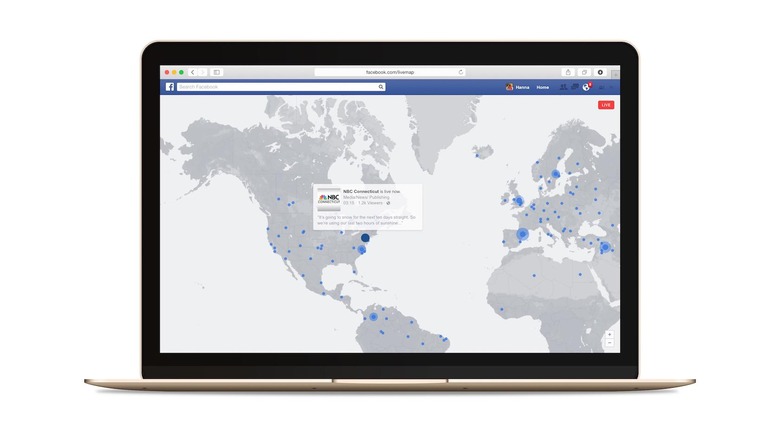 The new app features for Facebook Live will be rolled out over the next few weeks for iPhone and Android users, the social network says.